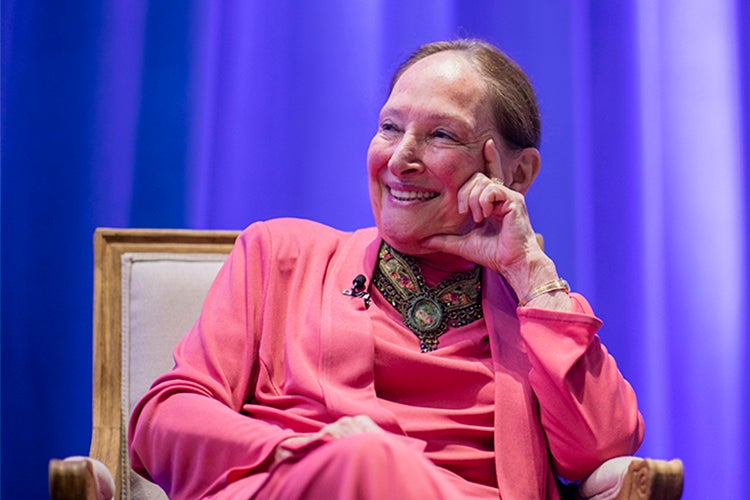 Justice Rosalie Abella receives national honour from Germany  
Supreme Court Justice Rosalie Silberman Abella, a champion of human rights and social justice, has been honoured with Germany's Commander's Cross of the Order of Merit (with badge and star), one of the country's top national decorations.
Abella, whose parents survived the Holocaust, was born in a Displaced Persons camp in Stuttgart, Germany in 1946. She came to Canada as a refugee in 1950.
She graduated from the University of Toronto in 1967 and received her law degree from U of T's Faculty of Law 1970. She practised civil and criminal law before her judicial appointment to the Family Court at the age of 29. She was named to the Ontario Court of Appeal in 1992 and was appointed to the Supreme Court in 2004.
Germany honoured Abella for the lessons she has from drawn from the Holocaust about the need to protect minority rights and the rule of law.
In 2019, Abella was presented with U of T's Rose Wolfe Distinguished Alumni Award.
UTC