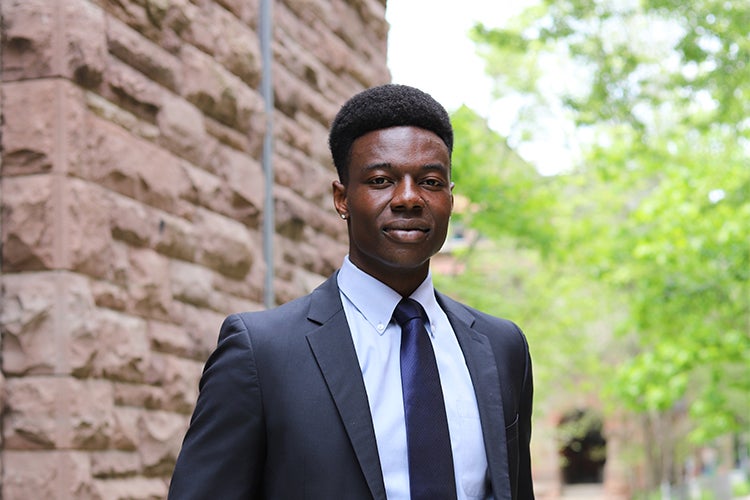 Jeffrey Fasegha named one of Canada's Rhodes Scholars for 2021
The University of Toronto's Jeffrey Fasegha has been awarded a Rhodes Scholarship to study at Oxford University next year.
"I'm immensely grateful to my family, my friends and to the university for their support throughout the process," Fasegha said. "It truly takes a village."
In June, Fasegha graduated with a bachelor of commerce in finance with minors in psychology and economics. The University College grad grew up in Calgary and is passionate about entrepreneurship and using innovation as a tool for economic and social development – particularly in Nigeria, where he was born. 
At U of T, Fasegha led independent research on social enterprises in the Nigerian energy industry, founded the Black Career Conference, co-founded Black Rotman Commerce, and held several leadership positions in finance student groups where he worked to increase equity for marginalized groups. 
At Oxford, Fasegha plans to focus on African studies and public policy with a focus on the innovation economy. Joining him at Oxford will be fellow Rhodes Scholar Ikran Jama, also of the Faculty of Arts & Science.
"We are all incredibly proud of Ikran and Jeffrey, our newest Rhodes Scholars," President Meric Gertler said. "Through their record of scholarly achievement, leadership and social engagement, they are an inspiration to all members of the University of Toronto community.
"We look forward to hearing about their accomplishments in the years to come."
UTC