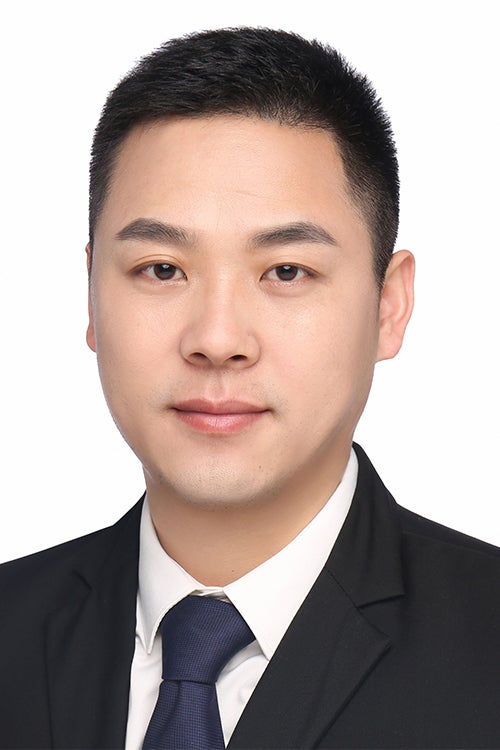 Fumin Guo recognized with Polanyi Prize in Physiology and Medicine
Fumin Guo, a post-doctoral researcher in the department of medical biophysics in the Temerty Faculty of Medicine, has been awarded a Polanyi Prize in Physiology and Medicine for research that is refining the treatment of ventricular tachycardia or unusually fast heartbeat, which can result in sudden death.
The prestigious John Charles Polanyi prizes are awarded in honour of University Professor John Polanyi, who won the 1986 Nobel Prize in Chemistry. Funded by the government of Ontario and administered by the Council of Ontario Universities, they recognize innovative researchers who are continuing postdoctoral work or have recently been appointed as faculty at an Ontario university.
Guo, a Canadian Institutes of Health Research (CIHR) Banting fellow, is developing tools and algorithms to better visualize and quantify affected tissue in the heart and accurately deliver radiofrequency ablation without damaging surrounding nerves or tissue using real-time MRI guidance. Preclinical studies show the research has promise for improving the treatment and management of ventricular tachycardia.
"Each year, nearly 40,000 Canadians succumb to sudden cardiac death, the most common cause of which is ventricular tachycardia," said Leah Cowen, U of T's vice-president, research and innovation, and strategic initiatives. "Fumin Guo is addressing the urgent need to improve tools and therapy options for this condition – and the University of Toronto congratulates him on this important recognition of his work to improve the lives of those affected by heart conditions."
UTC