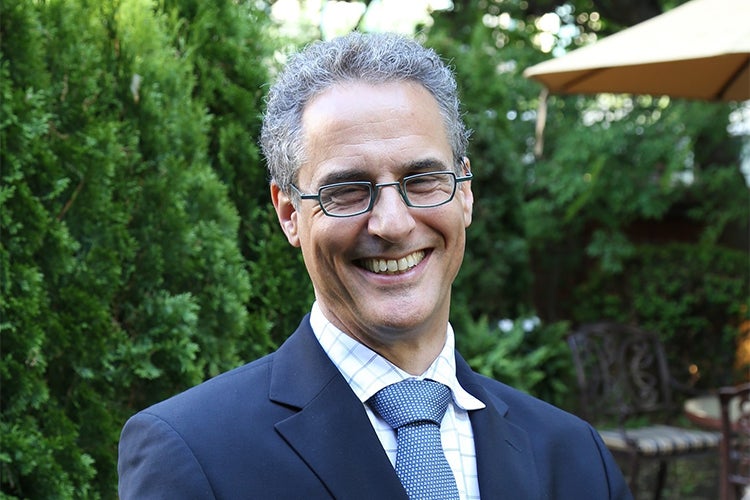 Daniel Trefler receives Bank of Canada Fellowship
The University of Toronto's Daniel Trefler has been awarded a second Bank of Canada Fellowship.
A professor of economic analysis and policy at U of T's Rotman School of Management, Trefler is an internationally recognized expert on trade and public policy who was awarded a Bank of Canada Fellowship from 2015 to 2020. The fellowships recognize innovation, excellence and leadership in disciplines related to the bank's core functions.
Trefler's research explores the effects of shifting global value chains, the consequences of China's rise, and the potential impacts of digitalization on trade in financial and other services. He holds the J. Douglas and Ruth Grant Chair in Competitiveness and Prosperity. As an adviser to Global Affairs Canada, he helped inform the department's work on the Canada-EU trade agreement.
"Managing today's pandemic economy poses a massive challenge – never has the need been greater for a two-way flow of ideas between academia and government," Trefler said. "The Bank of Canada Fellowship makes this happen, marking an additional step along the road to evidence-based policy making in Canada."
Among the many honours Trefler has received are the 2016 Killam Prize in social sciences and the 2010 Noni MacDonald Award from the Canadian Paediatric Society.
UTC