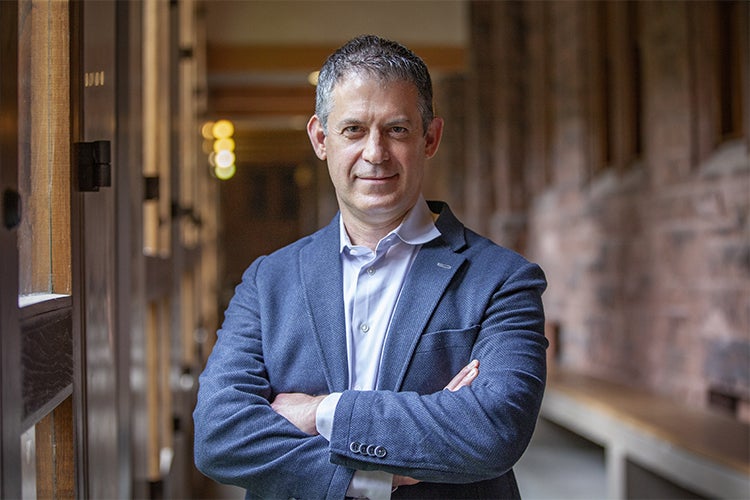 Dan Breznitz awarded Balsillie Prize for Public Policy
University Professor Dan Breznitz has been awarded the Balsille Prize for Public Policy by the Writers' Trust of Canada for his latest book, Innovation in Real Places: Strategies for Prosperity in an Unforgiving World, published by Oxford University Press.
"We have a lot of great research on innovation, but we are extremely bad at explaining it to policymakers, community and business leaders," Breznitz says. "As a result, dangerous myths – on innovation, venture capitalists, intellectual property rights – become the paradigm. To counter that I wrote a book that says: Here is the latest research and this is what it tells us about the world.
"Let's think about how you could develop policy that will actually improve your community."
A professor of political economy at the University of Toronto's Munk School of Global Affairs & Public Policy, with a cross-appointment in the department of political science within the Faculty of Arts & Science, Breznitz is also a Fellow of the Canadian Institute for Advanced Research where he has co-founded and co-directs the program on innovation, equity and the future of prosperity.
"Professor Breznitz is one of the most bold and incisive voices in the conversation on innovation and prosperity in Canada and beyond. He is shaping the future of innovation," said Professor Peter Loewen, director of the Munk School.  "He is incredibly deserving of this recognition."
Melanie Woodin, dean of the Faculty of Arts & Science, congratulated Breznitz on receiving the honour.
"Dan is internationally recognized for his pioneering research on the distributional impact of innovation policies," Woodin said. "With this new book he asks – and answers – crucial questions about innovation-based growth and how it can help build and stabilize whole communities."
UTC