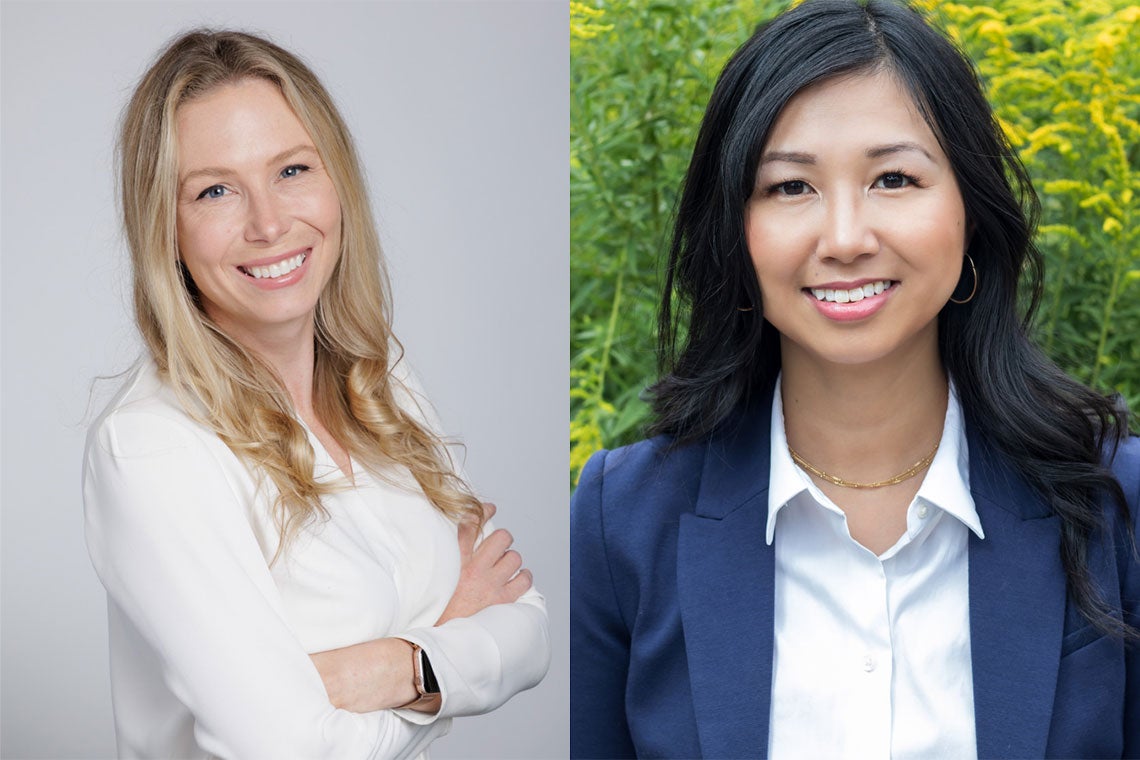 Charlene Chu and Lindsay Jibb awarded AMS Healthcare Compassion and Artificial Intelligence Research Fellowships
Assistant Professor Charlene Chu and Assistant Professor Lindsay Jibb of the Lawrence S. Bloomberg Faculty of Nursing, have each been awarded a 2023 Research Fellowship in Compassion and Artificial Intelligence from AMS Healthcare.
The one-year fellowship recognizes leaders and innovators addressing health-care challenges and focuses on the integration of digital technology and compassionate care in health-care services.
Chu's project, in partnership with KITE Research Institute at the University Health Network, involves the use of a multi-modal sensor system to monitor the recovery of older adults discharged from hospital following hip fracture surgery. The goal of the project is to gain a better understand of recovery trajectories for older adults.
"The most exciting aspect of the AMS fellowship for me is the mentorship component and the formalized opportunity it provides to learn from experts in a range of disciplines from Canada and beyond," Chu says.
Jibb, a prominent researcher in children's cancer, is co-designing a mobile app with her team at the Hospital for Sick Children (SickKids) to support parents in managing their child's cancer pain at home. The hope is that artificial intelligence will help create a customizable tool targeted to the specific pain needs of each child.
"We have heard from parents how important it is for them to have an opportunity to stay connected with their child's care team when not in hospital, and to feel supported in managing their child's illness," Jibb says. "We are hopeful that this technological intervention will help meet that need."
UTC