Zombies aren't real – but fungal health threats are: U of T's Leah Cowen on CBC Radio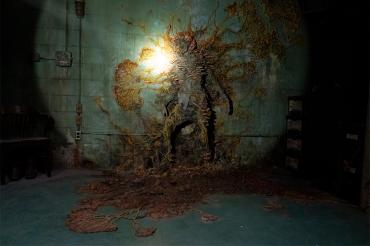 Fans following every twist and turn of the HBO series The Last of Us have found themselves intrigued by its premise – based on a 2013 video game, the series is set 20 years into a pandemic caused by a mass fungal infection, which causes its hosts to transform into zombie-type creatures.
With the season finale on March 12 approaching, Leah Cowen, co-director of the fungal kingdom program at the Canadian Institute for Advanced Research and U of T's vice-president, research and innovation, and strategic initiatives, spoke with CBC Radio's The Current about the staggering impact of fungi on our world – from benefits to threats.
"They're the only organisms that are causing extinctions in real time. There are millions of different kinds of fungal species out there, and they cause different kinds of infections," Cowen, a professor in the department of molecular genetics in the Temerty Faculty of Medicine, told host Matt Galloway.
"Some of them you can acquire by inhaling spores that are widespread in the environment. Some of them are already inside your body and living there as sort of natural members of your microbiota. And so there are different kinds of infection … all the way through to invasive disease, which would be disseminated through the bloodstream – and those are the ones that are really deadly."
While fungi may not turn people into zombie-like creatures like on The Last of Us, they do kill an estimated 1.5 million people each year and can threaten the health of immunocompromised people, Cowen said, noting that despite such serious implications, research into fungi remains underfunded.
The fungal world does have its benefits, Cowen pointed out – including helping plants to "colonize the planet," their ability to break down plastics and help with carbon capture – but more study of both the positives and negatives would further reveal the full complexity of these organisms.
Cowen, who admits she hasn't yet seen The Last of Us, said that understanding fungi could help us better understand ourselves.
"Fungi are actually closely related to humans. It may not look like it – but in fact, it's true," she said. "Which means that fungi serve as fantastic model organisms – so we can study the function of genes or biological processes in a simpler system and be able to learn what might be relevant in the context of more complex organisms and human biology and disease."
UTC