'We're here for one another': U of T community remembers students following plane crash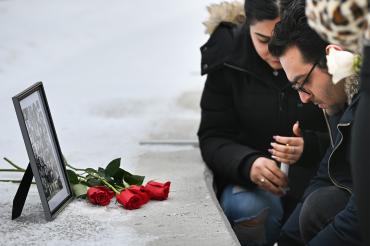 The University of Toronto community is hosting and attending vigils on campus and around the city to remember the student lives lost in the crash of Ukraine International Airlines Flight PS752, which killed all 176 aboard.
The U of T Scarborough Iranian Students' Organization held a vigil Thursday afternoon where people signed a condolences banner and read out the names of the U of T students whose names appeared on the plane's passenger manifest. 
Caspian Forouhar, vice-president of the student group, said words couldn't express the sadness and pain that the community is going through. Quoting the 13th-century Persian poet Rumi, he said: "Goodbyes are only for those who love with their eyes. Because for those who love with their heart and soul, there is no such thing as separation."
The vigil at U of T Scarborough was one of several that have taken place at the university since the world learned that the Boeing 737 passenger jet crashed shortly after taking off from Tehran Imam Khomeini International Airport en route to Kyiv. Prime Minister Justin Trudeau said Thursday that "intelligence from multiple sources, including our allies and our own intelligence" suggests the plane was shot down by an Iranian missile – possibly by accident.
Desmond Pouyat, dean of student affairs at U of T Scarborough, attended the memorial ceremony. 
"We're here for one another," he said. "It's important to know you're not alone in your grief."
On the St. George campus, a memorial and mourning service will take place tonight at U of T's Multi-Faith Centre at 569 Spadina Ave., starting at 6 p.m. The mourning service, which begins at 7 p.m., will be held in Persian.
Also today, the Centre for International Experience at 33 St. George St. will host a community support drop-in from 2:30 to 4 p.m., where people can come together to remember the students and find support. Memorial books, one for each of the U of T students, will be available for signing.
Additional events are being planned across the three campuses next week. 
Members of the Iranian Association at U of T, a student group, attended a vigil Thursday evening at the North York Civic Centre council chamber, which is being organized by the Iranian Canadian Congress. 
A second candlelight vigil was scheduled at nearby at Mel Lastman Square.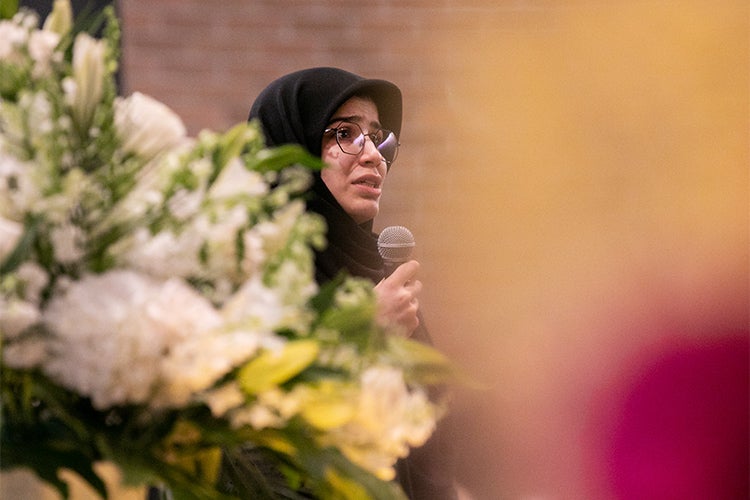 U of T student Elnaz Morshedi speaks at the vigil at the North York Civic Centre on Thursday evening (photo by Nick Iwanyshyn)
Vigils were also planned for Thursday evening on Parliament Hill and in Halifax. One day earlier, a vigil in Edmonton remembered as many as 27 people who were believed to have perished in the crash.
Students from several other Canadian schools, including University of Guelph, University of Waterloo, Western University, University of Alberta and McMaster University, were aboard the doomed flight from Tehran to Kyiv.
In total, Trudeau said 138 passengers were travelling to Canada via a connecting flight. 
---
Here's how some friends and relatives of the victims are sharing memories of their loved ones with the media: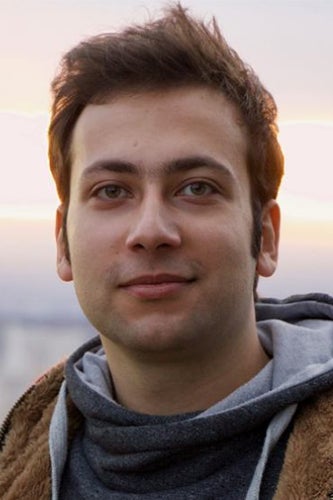 Mojtaba Abbasnezhad (left), 26, was a PhD student and teaching assistant in U of T's Faculty of Applied Science & Engineering. "I don't remember anything but kindness from him. He was still actively helping students that are wishing to get admission from Canadian universities even after he got here," his friend, Pooya Poolad, who's also pursuing a PhD in engineering at U of T, told the Globe and Mail.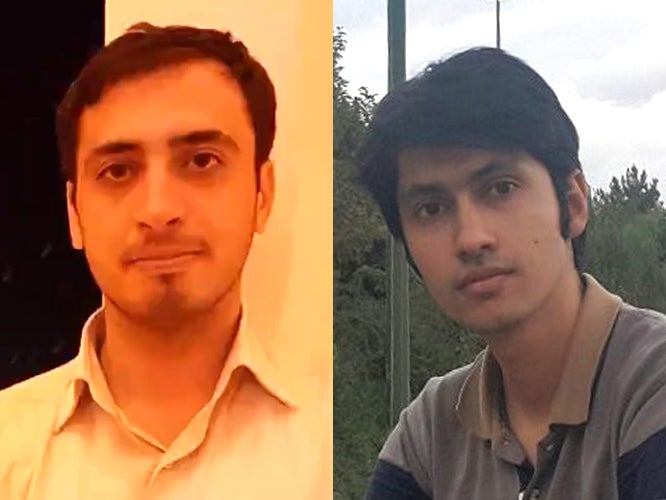 Mohammad Salehe (left) and Mohammad Amin Beiruti (right) were each pursuing a PhD in computer science at U of T. Salehe came to Canada a year-and-a-half ago, according to the Globe, and married shortly after moving here. "He really was an exceptional talent," his childhood friend Mostafa Rokooie told the newspaper. 
"Mohammad [Salehe] was one of the most talented people I ever knew, a very skilled programmer with a deep understanding of theoretical computer science," his friend and fellow PhD student, Seyed Hossein Mortazavi, told U of T News. "He also was a remarkable human being, kind, always helpful and a bit shy. I don't know anyone that has ever said any bad thing about him and I've known him for 22 years."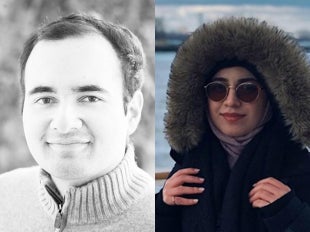 Mohammad Asadi Lari (left) and Zeynab Asadi Lari (right), 23 and 21, were siblings who were returning to Canada after visiting their parents and younger sister in Iran, a family friend told the Globe. Mohammad was an MD/PhD student in the Faculty of Medicine who co-founded STEM Fellowship, which provides mentorship and experiential learning in STEM. "Mohammad was a compassionate, driven, intelligent and inspirational young man whose potential knew no bounds," STEM Fellowship said in a Facebook post.
Zeynab was pursuing an undergraduate degree in science at U of T Mississauga and also volunteered for STEM Fellowship. "She demonstrated a strong commitment to fostering equity in medicine and global health, increasing community involvement and tackling stigma surrounding mental health," the non-profit said on Facebook.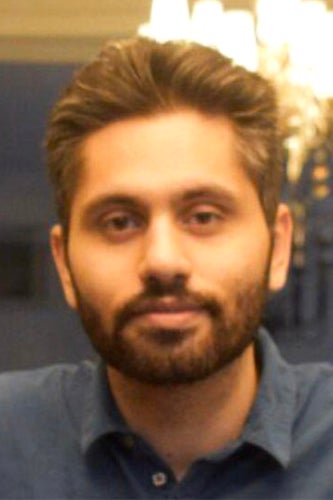 Mohammad Amin Jebelli (left) began a master's degree in health science in translational medicine in 2018. "His smile, his dedication and his genuine compassion have left ripples on the lives of all of us around him," the program said on its website. In a profile on the site, Jebelli said his experience tutoring problem-based learning in his last year of medical school led him to apply for studies in translational research. He was particularly interested in techniques used to diagnose cardiovascular disease such as coronary artery disease.
---
Feeling distressed? Find someone to talk to right now – and if there is an immediate risk, call 911.
Round-the-clock support:

Students can speak to a trained crisis worker at any hour of the day.
Other 24-7 supports available to students include:
The following services are available to students on all three campuses:
Faculty and staff have access to 24-7 support through:
UTC