#UofTGrad17: Meet four of fall convocation's impressive graduates
They spent years in lecture halls, libraries and laboratories, volunteered in communities across Canada and interned with companies around the world – and now they're graduating from the University of Toronto.
From Monday to Thursday, more than 4,800 students from all three campuses will receive their undergraduate and graduate degrees, becoming U of T's latest alumni. 
The convocation plaza is set up and the diplomas are packaged and ready to give out. The students will be joined by three honorary degree recipients who have made notable achievements in their fields: Senator Murray Sinclair, who served as chief commissioner of Canada's Truth and Reconcilation Commission, longtime Faculty of Music instructor Mary Morrison and renowned soprano Barbara Hannigan. 
When combined with spring convocation, U of T's Class of 2017 is more than 18,000 strong. Here are some of their stories:
---
 Antu Hossain: Advocate for public health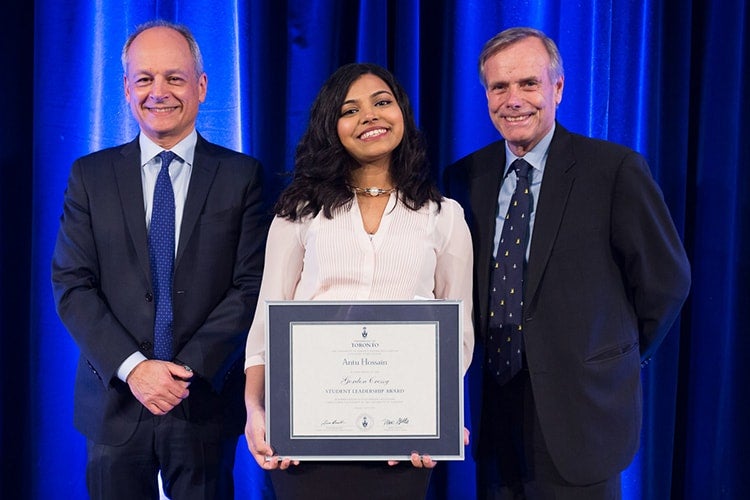 Antu Hossain receives the 2015 Gordon Cressy student leadership award, flanked by U of T President Meric Gertler (left) and Cressy (right) 
Antu Hossain had her first "aha" moment when she was only 19. 
In the summer of her second year at U of T Scarborough, Hossain spent a summer volunteering in Kenya as a health project manager, part of a U of T-run student international development club, now known as Partners for International Development.  
"I wanted to get more hands-on experience of what health looked like outside of the classroom. I got that, and for me that was my life-changing experience from a really young age," says Hossain.
"That's when I realized I really wanted to pursue health equity." 
Hossain completed her undergraduate degree in 2015 and then pursued her master's degree. On Thursday, she will be part of U of T's Class of 2017 when she receives her Master of Public Health from the Dalla Lana School of Public Health.  
For Hossain, public health is about much more than health care – it's about advocating for community needs and having a real impact. 
Hossain's time as a graduate student at U of T included placements in a remote community in Labrador, where she worked on improving child health, and in Vienna, where she worked at the United Nations Office on Drugs and Crime, focusing on prisoner health. 
Both experiences challenged her to better understand inequities in health, and how advocacy can help reduce some barriers.  
"As much as it is pushing for government to do something, your voice matters as well," says Hossain. "Public health professionals have the privilege of speaking with community, engaging in those narratives and bringing them to the table."
Hossain has utilized every opportunity she's had to help move the dial on the public health issues about which she's most passionate.
Earlier this year, she was selected to represent her federal riding as part of Daughters of the Vote – a multipartisan, Canada-wide initiative to acknowledge and celebrate women's suffrage. In the three-minute speech she gave to Parliament's Standing Committee on the Status of Women, Hossain spoke about migrant detention in Canada and how women are disproportionately affected. 
Hossain hopes to continue applying the research and policy skills she gained from her time at Dalla Lana as she seeks opportunities after graduation. Ultimately, she plans on making the world a better place for racialized, migrant women.  
"I want to continue trying to improve the health inequities that exist, not just within Toronto but also worldwide." 
---
Trina Moyan: Mature student and Indigenous organizer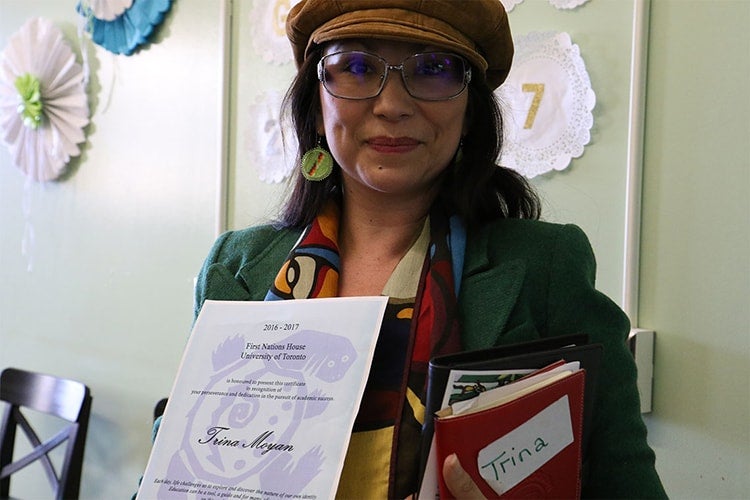 When Trina Moyan's son Shadrak Gobért graduated high school and began his undergraduate degree at U of T, Moyan had reached a turning point. 
She had a successful career working on Indigenous issues as a TV and video producer, communications specialist and business owner. But she wanted to pursue something that had been on her bucket list for a long time: a university degree. 
She enrolled in Woodsworth College's academic bridging program in 2012 as a mature student. Then her son began his studies at U of T, and she knew it was the right time for her to continue on the path to completing her degree. 
"I thought this was perfect. I could go back to school with my son," she says.
For the next four years, Moyan and her son formed a unique support system. They chose the same major, which meant they took notes for each other when one of them couldn't make it to class, and they studied for exams together. 
On Thursday, she'll cross the stage to receive her bachelor's degree in environmental studies, five months after her son received the same degree and 18 years after her husband John Kim Bell received an honorary doctorate of law from U of T.
"We're a whole family of Indigenous alumni from the University of Toronto," she says. 
Throughout her time at U of T, Moyan has sought out numerous opportunities to contribute to Indigenous groups on campus. In March, she helped co-ordinate the university's first powwow in 20 years. Currently, she is finishing up research to help First Nations House mark its 25th anniversary. 
"It's been such an honour and privilege for me to be able to support … all of the Indigenous bodies that really paved the way for Indigenous students like myself to be comfortable and feel at home at U of T," she says.  
While she may have completed her last undergraduate class this summer, Moyan hopes that her academic journey will have a second act. 
"My son is taking a year off as well," she says. "We're talking about possibly taking the same master's program." 
---
Kaela Newman: Inspired by physical therapy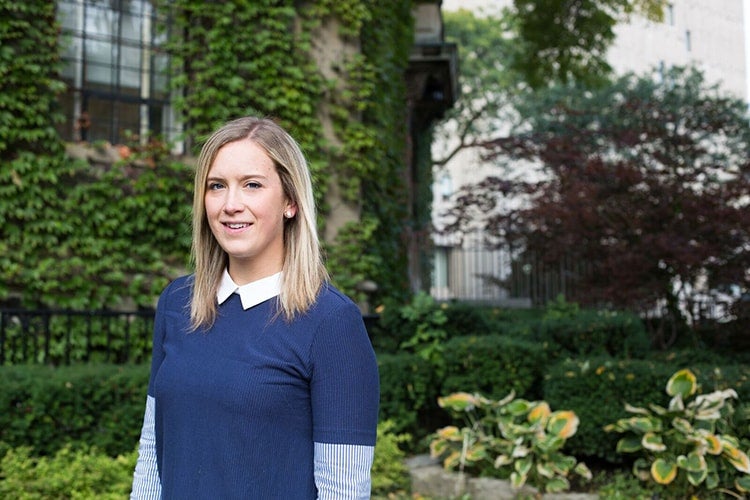 Kaela Newman first discovered that she wanted to study physical therapy when she was recovering from a knee injury. 
Newman, who had always been interested in science and anatomy, received therapy for her knee, and immediately knew this was the path she should pursue.
"As a physiotherapist, you take evidence-based knowledge of anatomy and function, and translate it into practice by working one-on-one with your patients," says Newman. "It's very rewarding to see how you can improve an individual's function and quality of life through the combination of knowledge and hands-on expertise."
On Tuesday, Newman will join her classmates on stage as she receives her master's degree in physical therapy from the Faculty of Medicine. 
Studying at U of T, she says, gave her access to world-renowned hospitals and unique placements. 
She completed six placements in the two-year program, including one with a neurological focus. 
"For me, this neurological placement was when my love for the brain, its plasticity, and our ability to help patients recover from a severe insult to their brain began."  
During the placement, Newman witnessed her patient take a few steps six months after a heavy stroke. She saw another patient walk out of the rehabilitation facility to go home after a year-long recovery from Guillain-Barré syndrome, an autoimmune disorder. 
"To be a part of someone's rehab and recovery is one of the most satisfying feelings, despite the ups and downs they may face in their journey," says Newman. "Having the autonomy as a health-care professional to assess, diagnose and treat a variety of patients makes each day different." 
After graduating, Newman plans on working in a private-practice setting, with a caseload of patients with musculoskeletal injuries and neurological conditions.  
---
Terese Pierre: A detour on her way to medicine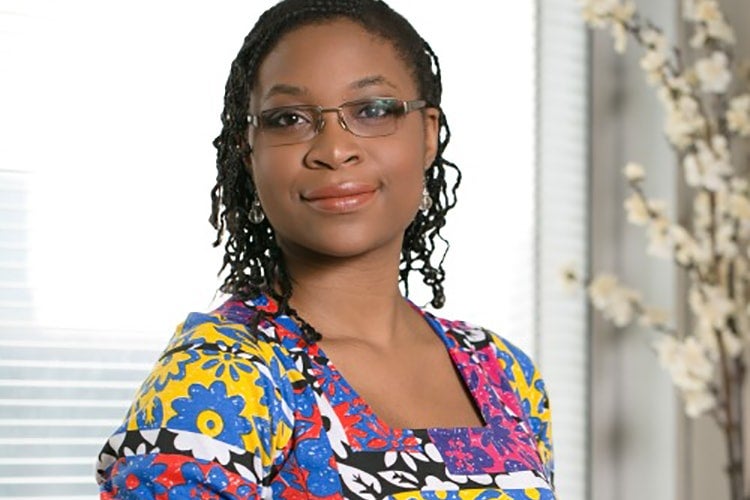 For Terese Pierre, taking a less traditional path towards medicine has opened her up to experiences that she hopes will eventually shape her as a doctor. 
Pierre started at U of T studying life sciences, believing that to be the most typical path towards becoming a doctor. 
She worked tirelessly throughout her first year, focusing primarily on her academics. 
"I thought that if I didn't join any clubs, that would somehow make my grades better, which wasn't really true," she says. 
After taking a step back to assess her grades, she realized that her highest marks were in philosophy, which led to her changing her major to bioethics. 
With her academics refocused, Pierre, whose previous experience with Hart House had been limited to using its gym, decided to explore the extracurricular opportunities the community had to offer. She found herself at home with the broad range of arts activities available at U of T. 
"I tend to think that you'll do well in things that you love and things that don't feel like a chore to do," she says. "As long as I can remember, I've always been in a choir and I've always been writing." 
During her time at U of T, Pierre has been student chair of the Hart House Singers, poetry editor of The Spectatorial, and choir director of the Healing Sounds of Music. She received the Student Engagement in the Arts Award from the university in April. And, on Monday, Pierre will graduate with a bachelor's degree in bioethics.
"I want to be able to make a positive impact in the lives of others," says Pierre, who continues to be involved with Hart House activities even after completing her course work.  
Pierre has already begun a master's degree in philosophy at York University, and is looking at additional master's programs, as well as her medical school ambitions, in the years to come. 
"I hope that my philosophy degree will expose me to different ethical issues and ethical problems that I can later bring to my medical degree," says Pierre. "I still want to be a doctor – that has never changed."
 
See the full schedule of #UofTGrad17 convocation ceremonies 
UTC