Bright blue. That's the colour of Nicolai Farber's hair, his eyes and his "creative mascot" Yozhik, the chubby cartoon hedgehog.
Farber, who graduates from the University of Toronto this June with a double major inpsychology and Russian language & literature, is an illustrator and graphic designer who partially funded his education through his company,Yozhik is Blue.
"The idea came from one of my favourite childhood cartoons — Hedgehog in the Fog."
The internationally acclaimed animated film, directed by Russian children's writer Yuriy Norshteyn, tells the story of a little hedgehog on his way to meet his friend the bear for a cup of tea. But along the way he gets lost in a mysteriously thick fog — filled with scary things both real and imagined. Hedgehog is eventually reunited with the bear, a little shaken, but also stronger and wiser.

It's a parable about choosing your own path and overcoming adversity that resonates with many.
 
Yozhik is featured in a series of buttons Farber has created.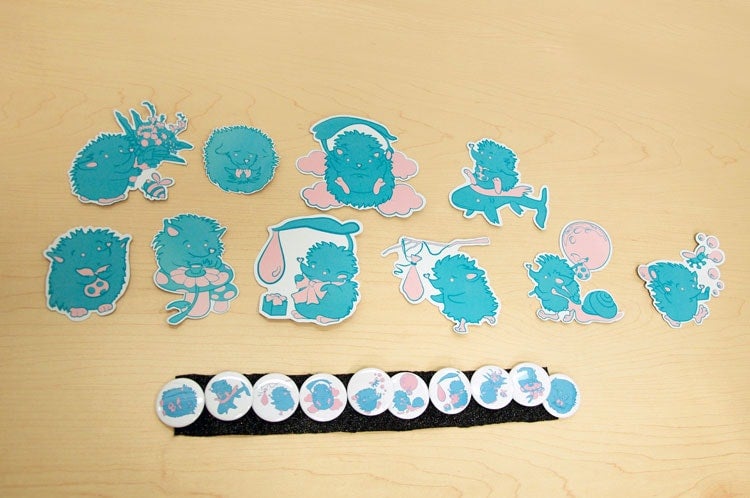 "Some people say they have spirit animals," said Farber. "I feel a kinship with hedgehogs — they are kind of like me."
Faber, who was assigned female at birth, is a transgender person who began his transition midway through his university career.
"Being transgender and bisexual distanced me from my family, so I was afraid of losing the bond to my Jewish-Ukrainian background," said Farber.
Fortunately his connection to the department of Slavic languages and literatures helped keep him in contact with his native language and the culture in which he was raised.
"I studied the Soviet cartoons and films I grew up with, as well as history, literature and poetry," said Farber. "It really helped to keep my culture alive in me."
"I did not need to provide reasons — they believed I am who I am."
The university made it easy for Farber to change his name and gender on his official academic record and to get a new student card reflecting that change.

"My college registrar's office was very supportive. I met with the assistant registrar who helped me with the process, put me in touch with other resources and helped me craft a plan to move forward," said Farber. "I did not need to provide reasons — they believed I am who I am."
"U of T has had a policy in place since 2009 allowing students to change their name and gender on their official academic record without requiring legal documentation," says Allison Burgess, U of T's Sexual & Gender Diversity Officer.
"This policy ─ which is recognized as a best practice by the Ontario Human Rights Commission — is one way of acknowledging students' right to self-identify and to have their correct name on class lists, emails or student identification cards. And this is so important in terms of fostering an inclusive environment for trans students on our campuses."
(Below: social media banners designed by Farber for Gender Talk, a monthly conversation café for transgender students at U of T)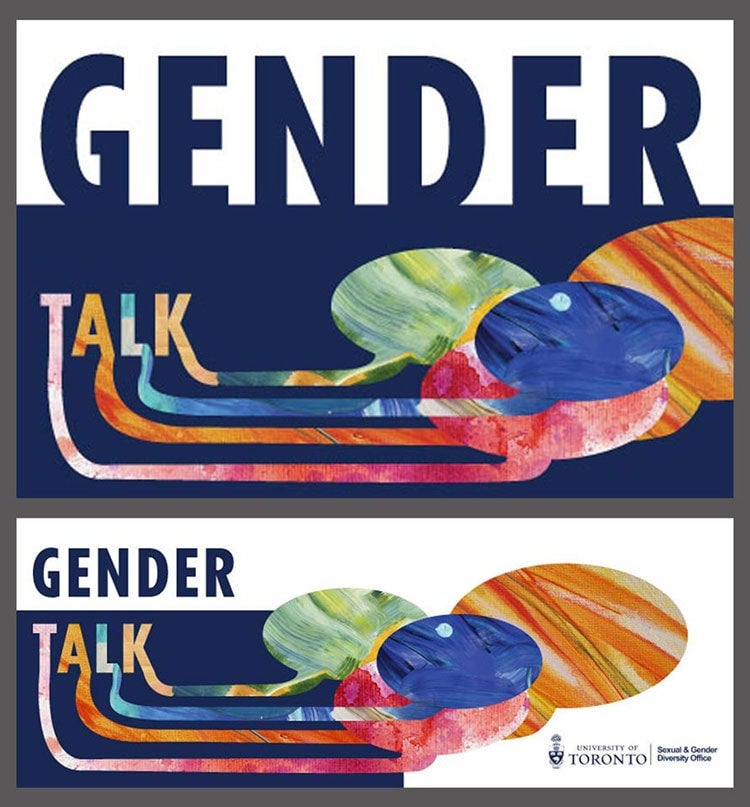 Farber's advice to incoming students —whether they are members of the LGBTQ community or not — is the same:
"Find a circle of people with shared interests and values — that's the strongest basis for long-lasting friendships."
As a student, Farber followed his own advice. He was the creative director of Design and Design, a career development club for students interested in pursuing graphic design and was also involved in set design for student productions at Trinity College's George Igniateff Theatre.
And he tries to draw something new every day, including work on his comic sketches.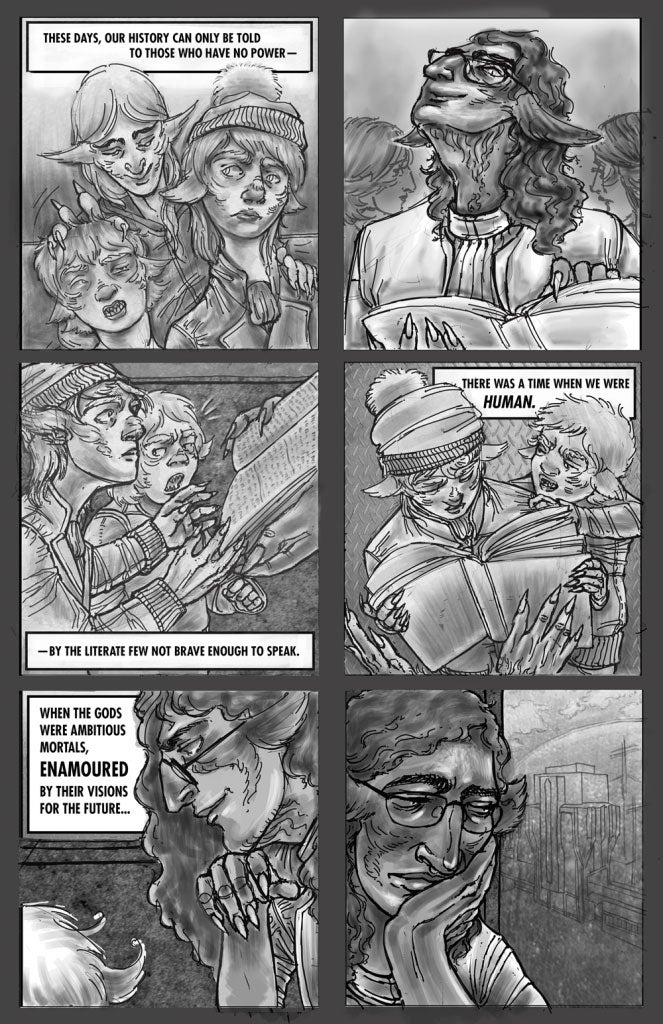 A creative future in a new city
As for his future, Farber plans to continue his creative work.
"I do illustrations, animation, infographics and other forms of visual storytelling for my clients as well as my own short comics, but I want to get my work to a higher level before I pursue my own graphic novel."
Farber and his partner — a fellow U of T student who will graduate in November — recently moved to Barrie.
"There are many artists and a great sense of community; it really feels like home."