#UofTBackToSchool: 14 things every student should do before they graduate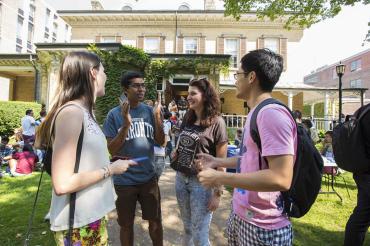 We know you've just arrived here, but consider this your bucket list: the things you should try at least once while you're a University of Toronto student. Better yet, explore all three campuses and create your own set of "must-dos." Let this be the inspiration to get you started.
1. Stroll down Philosopher's Walk. Arrive at the meaning of life. Failing that, arrive at a decision over what to have for lunch.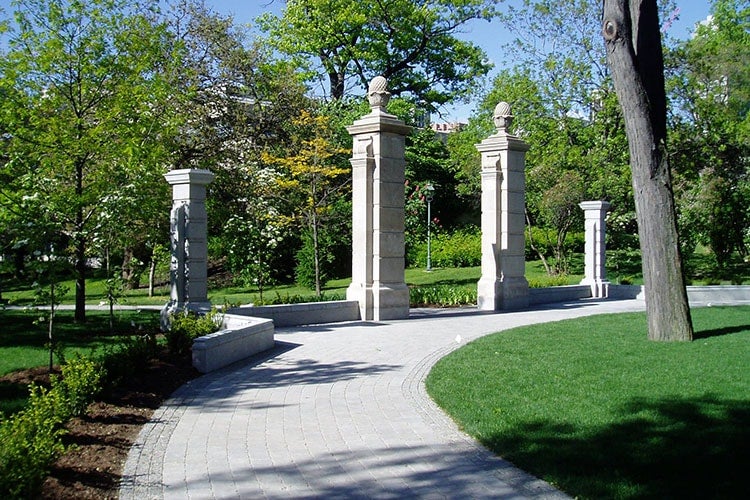 (photo by SimonP)  

2. Take an AstroTour and view a planetary body through the telescopes at McLennan Physical Laboratories.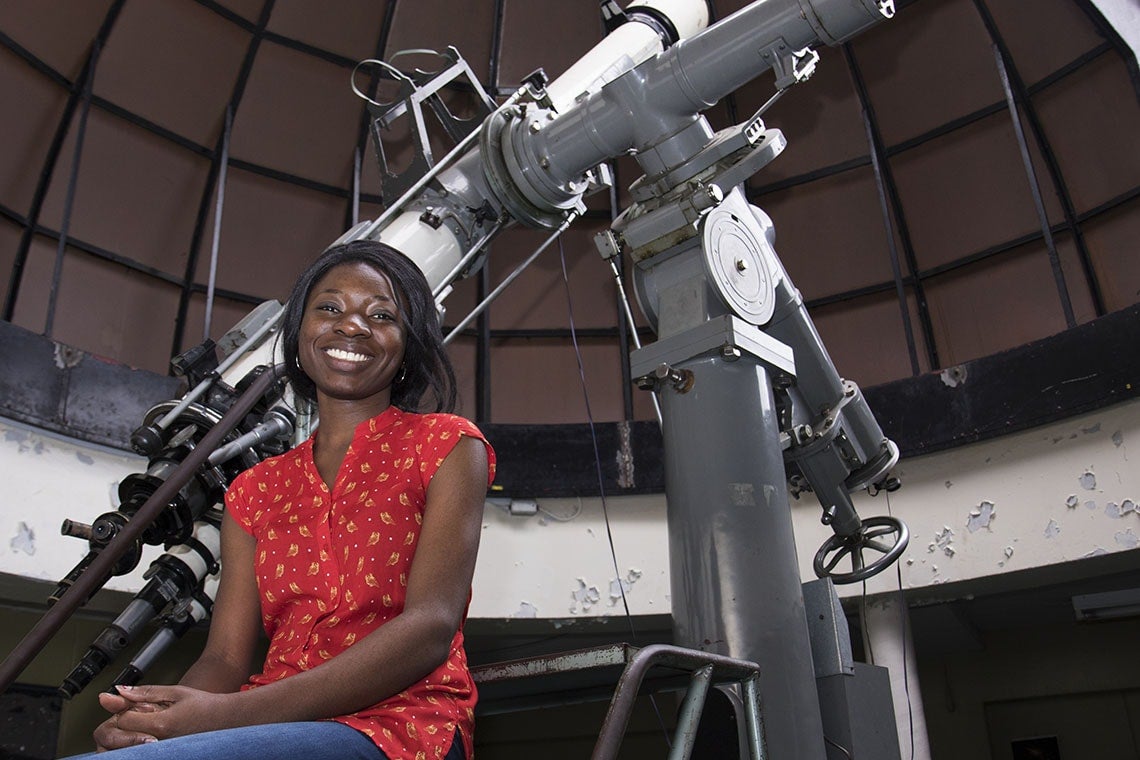 (photo by Geoffrey Vendeville)
3. Go to a concert by the U of T Gospel Choir. (Bonus: This year, U of T's Faculty of Music has made all of its concerts and events free, space permitting, for students with a valid TCard.)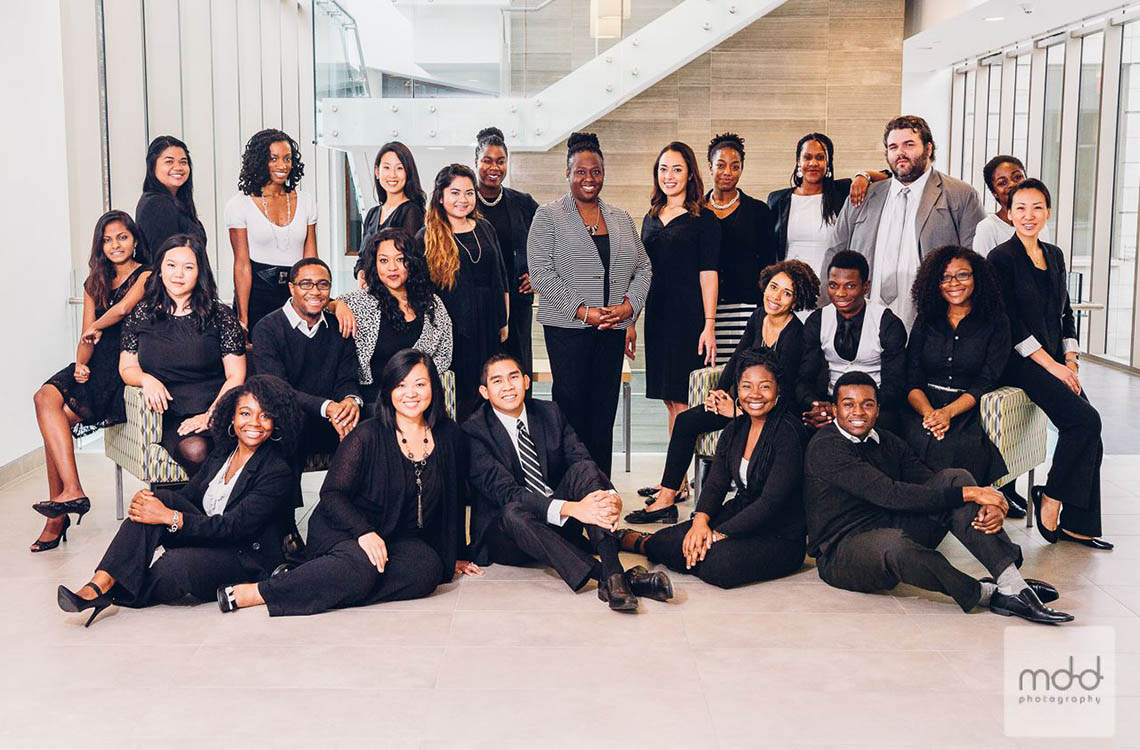 (Photo courtesy of Facebook)
4. Study in one of the suspended pods at the Leslie L. Dan Faculty of Pharmacy building.
5. Stock up on veggies, jams, honey and more at the U of T Scarborough farmers' market.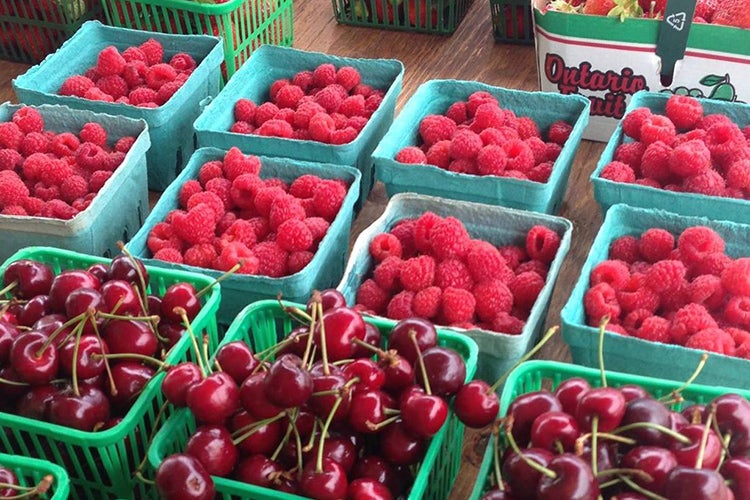 (Photo via U of T Scarborough Farmers' Market on Facebook)
6. Paint your face and cheer on the Blues at a football game at Varsity Stadium.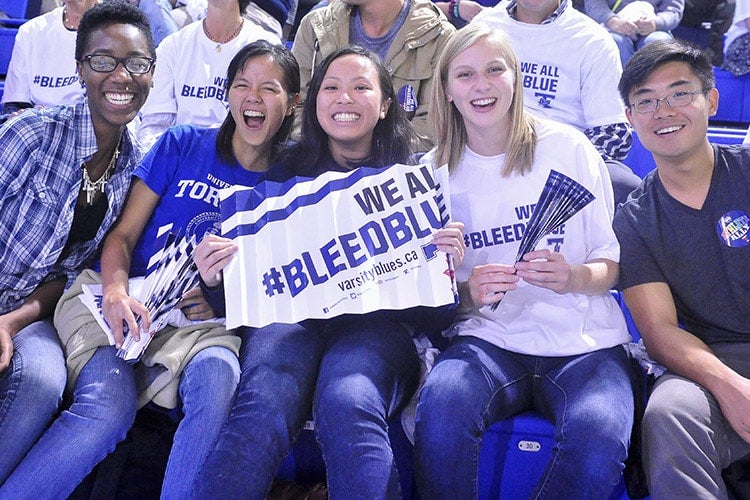 (photo by Ken Jones)
7. Attend a Remembrance Day ceremony at Soldiers' Tower. You'll be moved. We promise.

 (photo by Johnny Guatto)
8. Eat a veggie dog from Nasir's hotdog stand at U of T Scarborough. (Drake does!) Nasir's weekly riddles are awesome.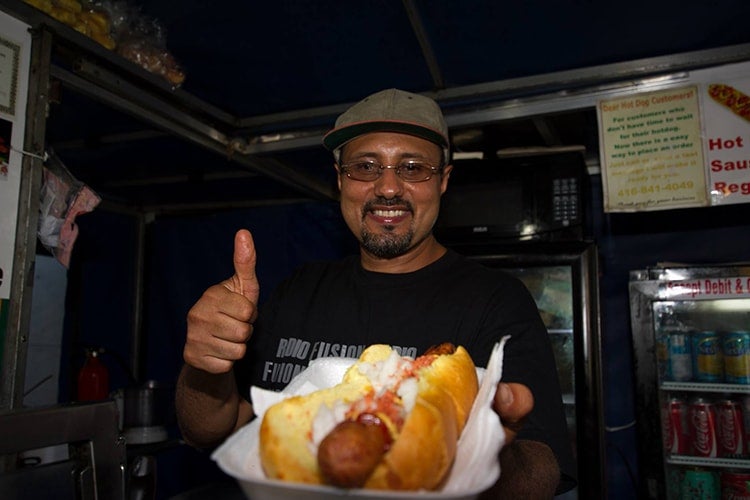 (photo by U of T Drizzy) 
9. Take a "walk with your prof" on a guided tour of the U of T Mississauga campus. You might spot a deer. You might also get to know a prof. Watch for the signs.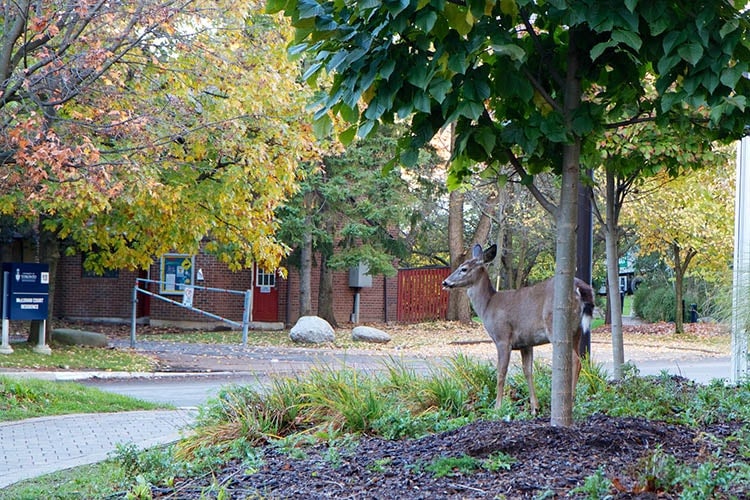 (photo by Cesar Mejia)
 10. Swim in the Hart House pool. With the skylights and arches, it almost feels as if you're swimming outside … in Rome.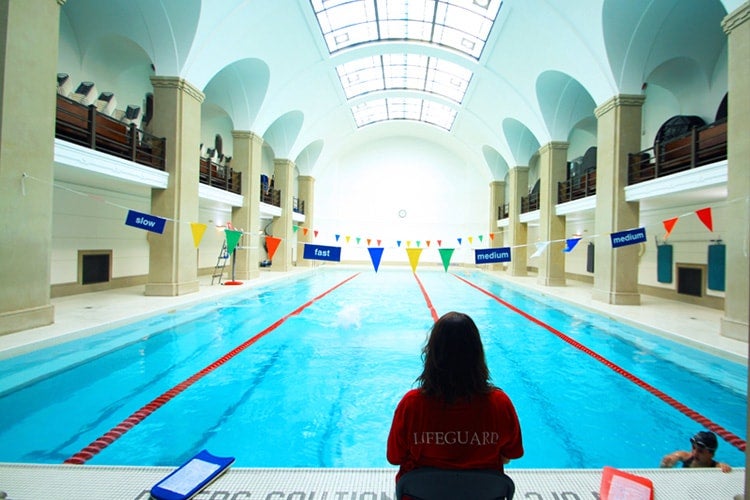 (photo by Hart House)

11. Study in every U of T library at least once. There are 44 of them, and many are stunning!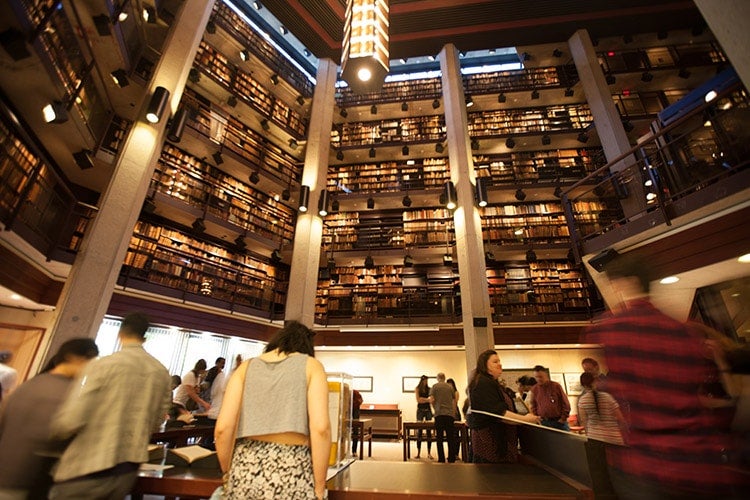 (photo by Dominic Ali)
12. Visit the Junior Common Room at University College and stop by Diabolos' Coffee Bar for a nutella latte and a sweet snack.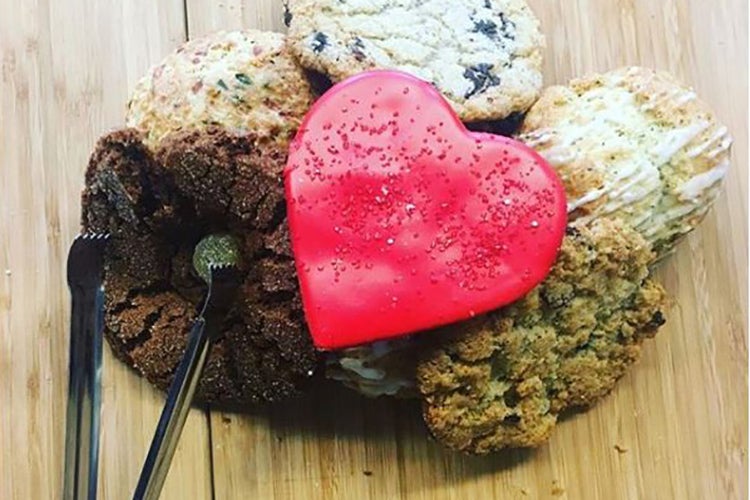 (photo via @diaboloscoffeebar on Instagram)
13. Listen to a carillon concert in Hart House Circle. There are 51 bells making up the carillon, and they range in weight from 23 pounds to four tons.
14.  Write an article for one of U of T's many campus newspapers or magazines, such as The Varsity or The Medium at U of T Mississauga.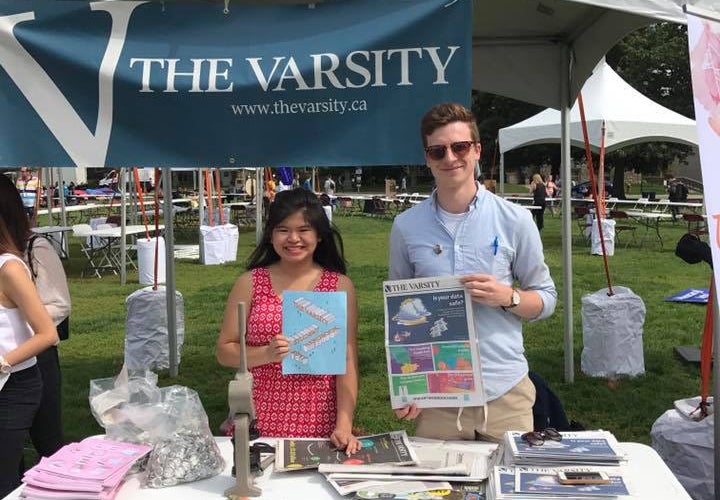 UTC