U of T undergrad wins Rhodes Scholarship
The Faculty of Applied Science & Engineering student, who loves to rock climb and canoe, wins scholarship to Oxford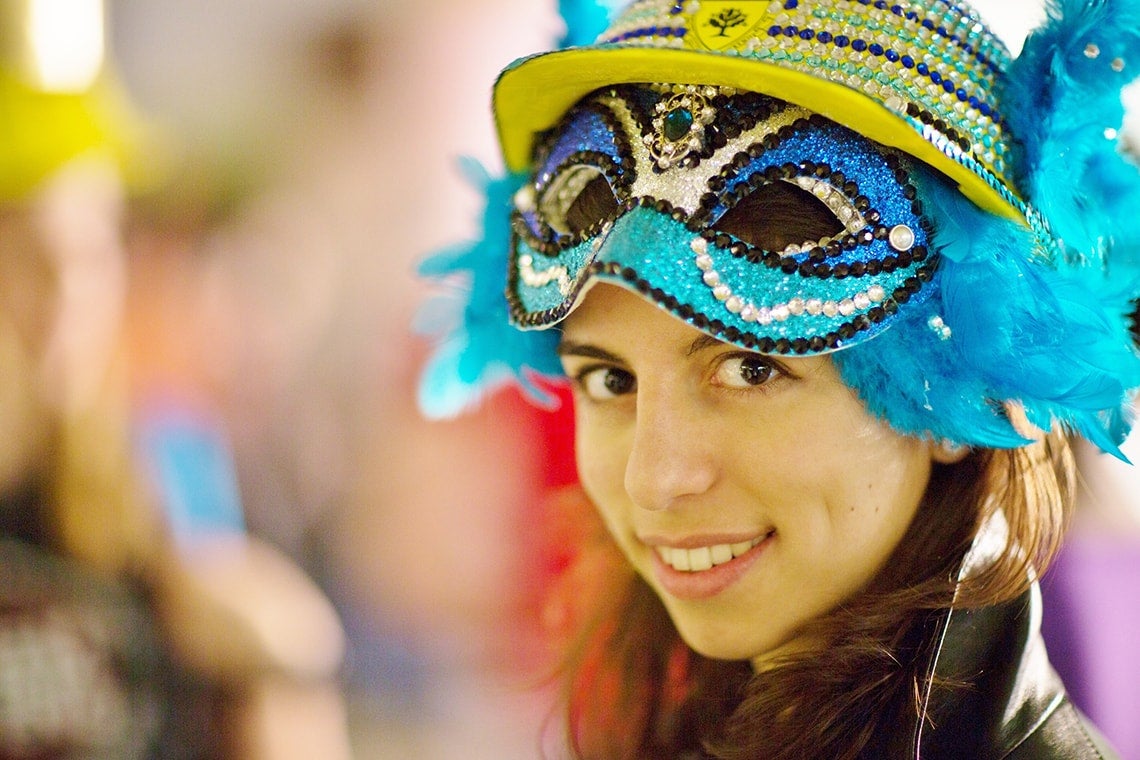 Stephanie Gaglione, who is majoring in chemical engineering at the University of Toronto, has been selected as a 2017 Rhodes Scholar, a prestigious annual scholarship to the University of Oxford.
The 22-year-old student, who is in her final year and minoring in bioengineering, was caught by surprise when she got the good news over the phone Saturday evening.
"When they called, I went into a little bit of a shock – more of a speechless response than anything – and thoughts rushed through my head about what was going to happen over the next two years," she said. 
Gaglione, who loves to rock climb, run and canoe, celebrated by going out to dinner with friends and watching the new Harry Potter movie. But not before she finished working on an engineering design project to produce a chemical compound that could be used on a mission to Mars.
She wants to use the all-expenses scholarship that covers up to three years to continue postgraduate study in engineering. She hopes one day to advance biomaterial platforms for vaccines and drug delivery as an academic.
"Stephanie embodies the competencies of a 21st-century engineer: curiosity, creativity, intellect and leadership, built upon a strong technical foundation," said Cristina Amon, dean of the Faculty of Applied Science & Engineering. "To be named a Rhodes Scholar is a remarkable recognition of her accomplishments and contributions to our Faculty, the University and our society, and I cannot wait to see her realize her potential at Oxford and beyond. My heartfelt congratulations to Stephanie on this tremendous achievement."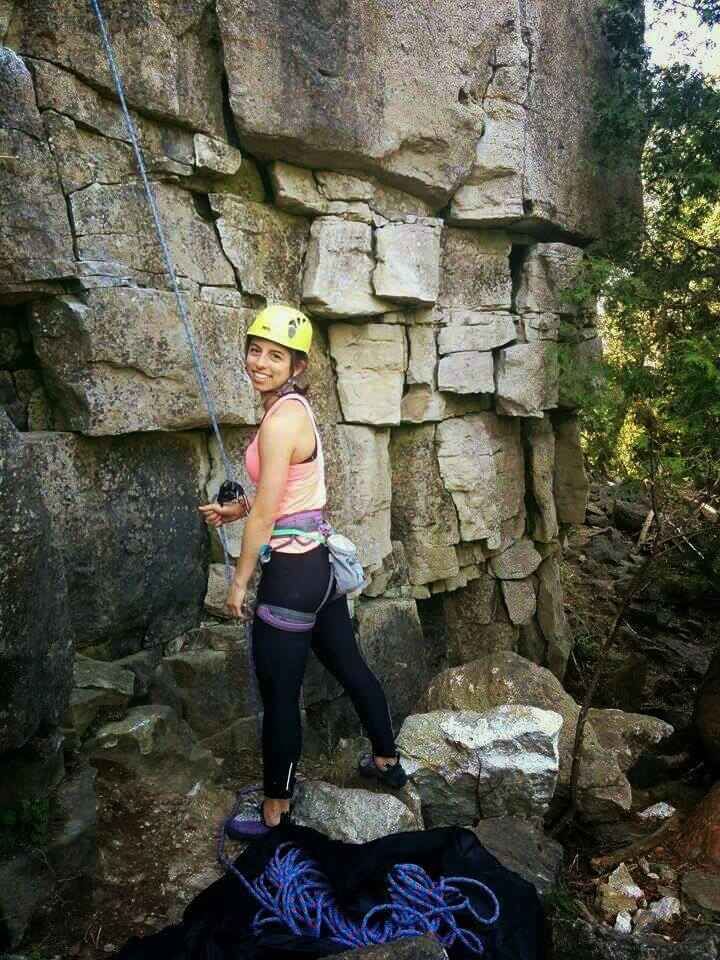 Stephanie Gaglione rock climbing in Milton, Ont. 
Gaglione fell in love with science early on. While she was still in high school, she wanted to work with researchers. 
So, she made a list of U of T professors and emailed them, one by one, asking about research opportunities.
"I had some kind notes from some professors and some other ones who thought I was probably a little bit crazy," she recalled. 
She ended up with a research position at the Hospital for Sick Children (SickKids) with senior scientist and U of T biochemistry professor, Khosrow Adeli. 
She made a lasting impression on Adeli with her research on the ways insulin affects the amount of a protein in cholesterol. He was not surprised to hear she was awarded a scholarship to Oxford. 
"I have a lot of students coming and going, but I haven't forgotten her," he told U of T News. 
"She was involved in studying the genetic code, the RNA for a protein that we're interested in," he said, adding that Gaglione wrote detailed research proposals on par with work by senior undergraduate and graduate students.
When she graduated from high school, Gaglione was featured in The Toronto Star for having a nearly perfect average – 99.67 percent, to be exact. 
Last summer, she interned at the World Health Organization headquarters in Geneva, studying challenges to vaccination and immunization programs in middle-income countries. In 2014, she worked in customer development at Procter & Gamble in Toronto.
Last year, she won a Fulbright Canada undergraduate scholarship and spent 10 months studying at the Massachusetts Institute of Technology. There, her work focused on drug delivery to cells in the immune system. 
At U of T, Gaglione was a student member of the Academic Board and the Committee on Academic Policy and Programs in 2014-15. 
Of the 95 Rhodes Scholarships awarded to the class of 2017, 11 students are Canadian. The winners were chosen on the basis of "intellect, character, leadership and commitment to service."