U of T takes science to the street with creepy crawlies and candy rockets at Science Rendezvous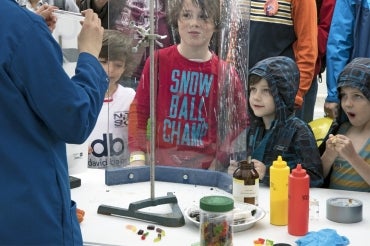 Within the first half-hour of arriving at this year's Science Rendezvous at U of T's downtown Toronto campus, I got my DNA extracted, ate worms and held a giant-sized cockroach.
While certain activities at the annual family-oriented science and engineering festival are not for the faint of heart, there is truly something for everyone.
Here's a look at some of the fun activities from this year's event.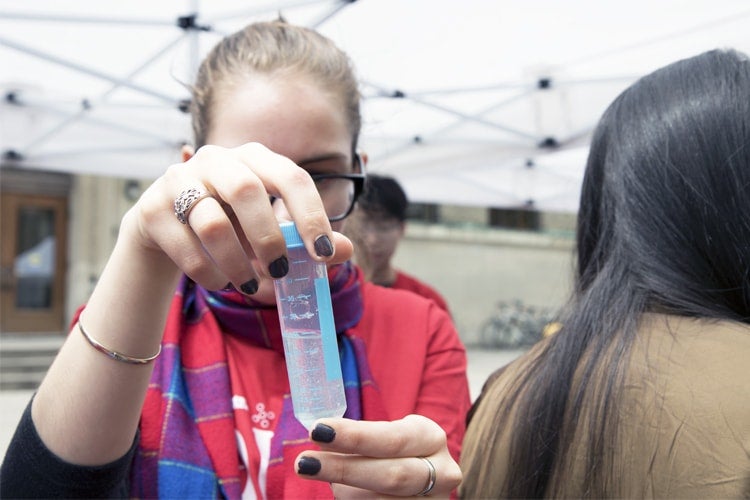 See those white specks in the liquid? That's my DNA. Volunteers at the Mount Sinai Hospital and SciHigh booth extracted it from a sample of Gatorade I gurgled.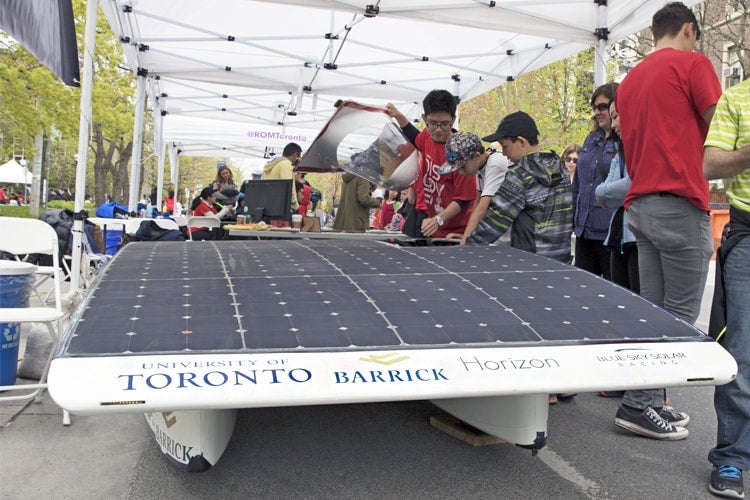 The Blue Sky Solar Racing team from U of T's Faculty of Applied Science & Engineering showed off the newly retired solar-powered vehicle. Ben Mucsi, an engineering student and member of the Blue Sky team, says a new model will be unveiled in August.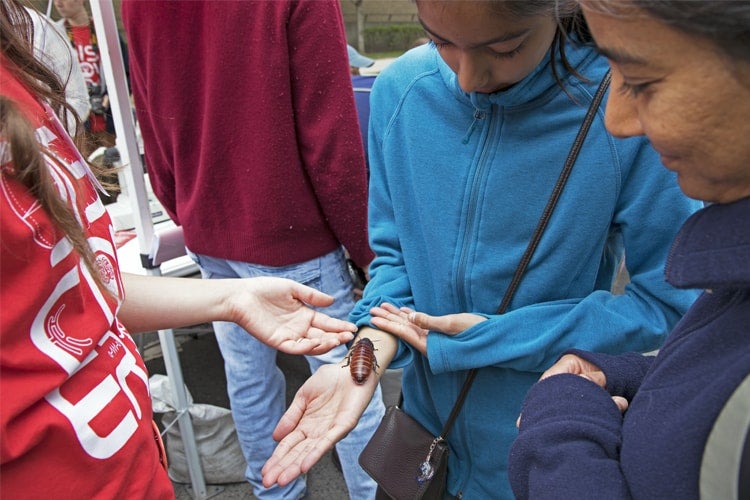 This Madagascar hissing cockroach may look nasty, but U of T's department of ecology and evolutionary biology volunteers assured us they were harmless.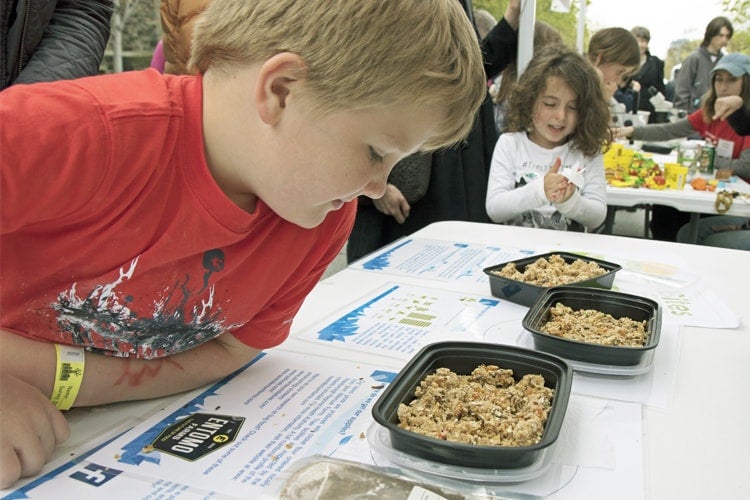 "It's good!" said this brave kid after munching on some mealworm granola, made by the U of T Bug Bites entomophagy club.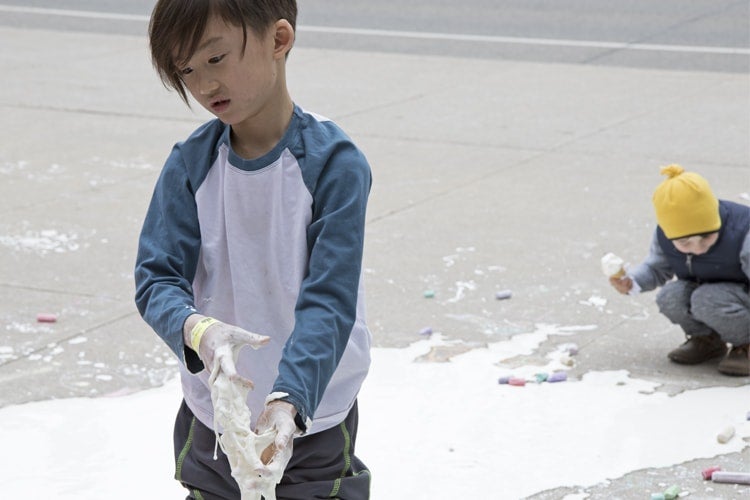 What do you get when you mix water with corn starch? This gooey non-Newtonian fluid! It turns from liquid to solid when pressure is applied. U of T's chemistry department filled a kiddie pool with the mixture, allowing people to feel what it's like "to walk on water."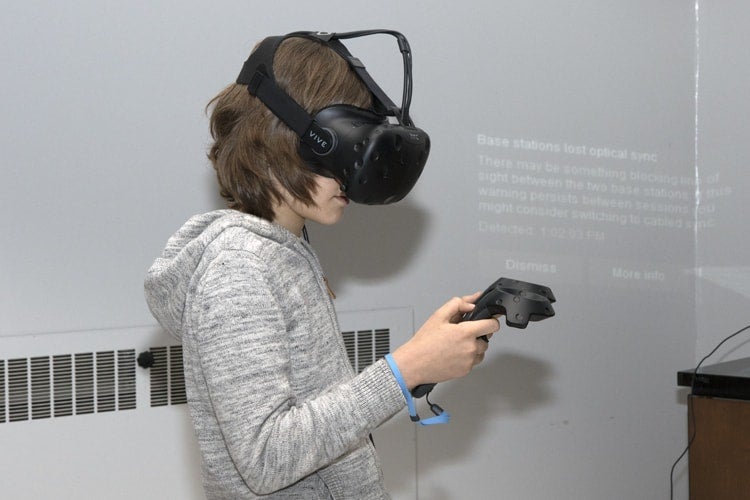 The department of chemistry also brought virtual reality company VRPlayin to campus to showcase a space exploration game.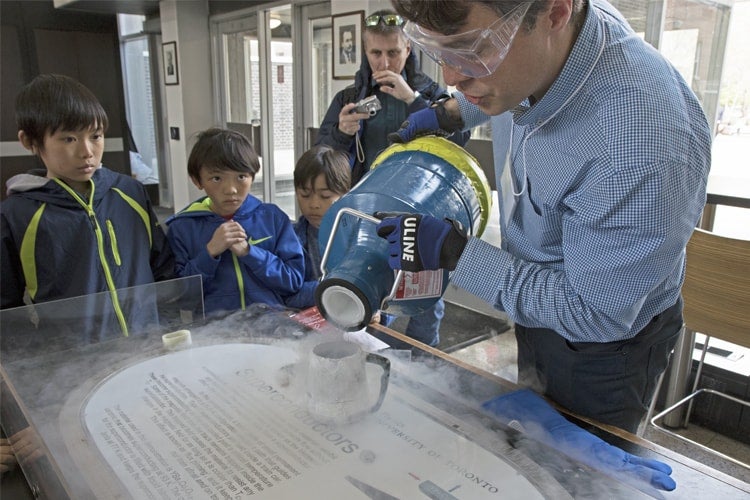 All aboard the liquid nitrogen train! Scientists from U of T's physics department used the smoky stuff to teach attendees about superconductivity.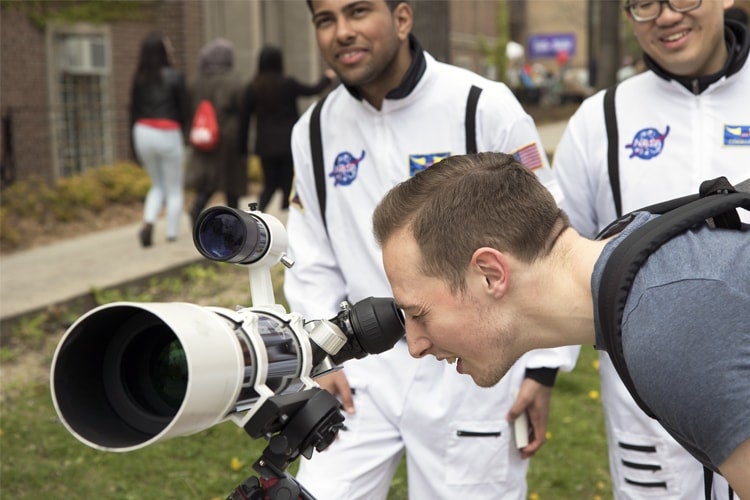 Attendees got to take a peek into the cosmos using the Astronomy & Space Exploration Society's telescope.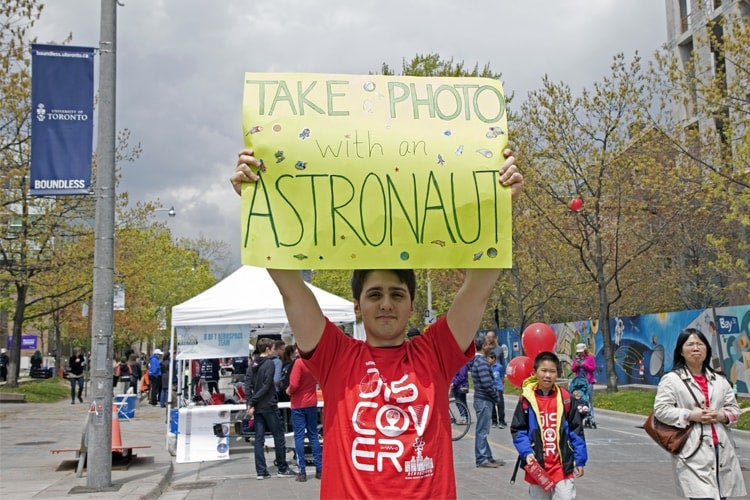 Want a photo with an astronaut? Science Rendezvous has you covered.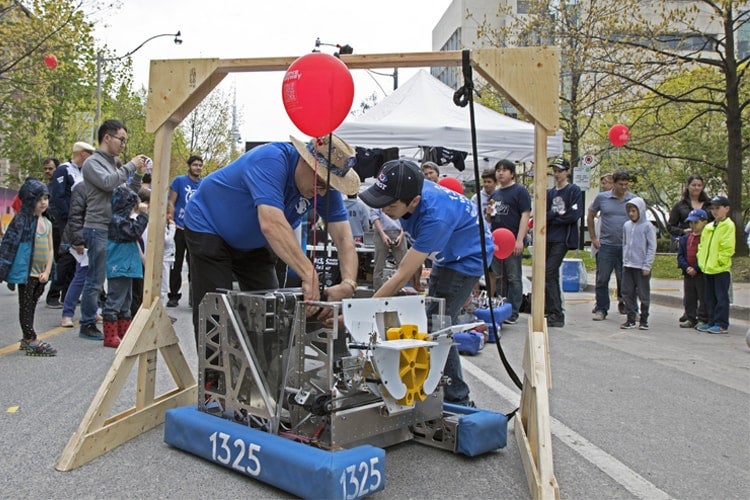 Students from Gordon Graydon Memorial Secondary School participating in the FIRST Robotics Competition showed off their remote-controlled invention.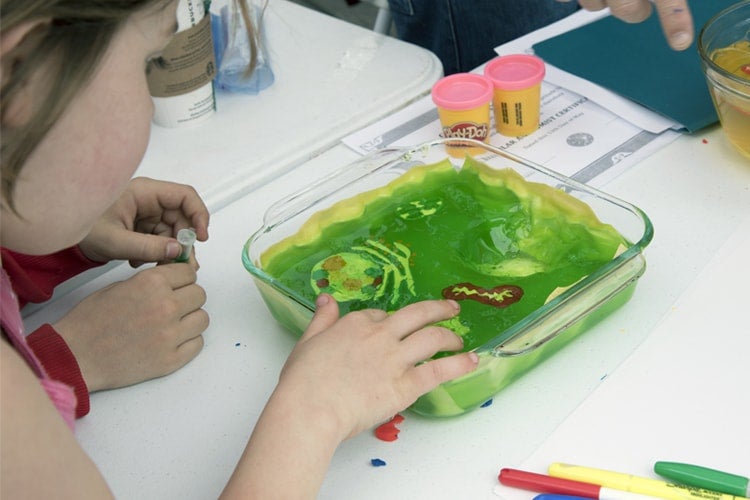 The department of cell and systems biology found a novel – and gooey – way of explaining the makeup of cells.

U of T's Seismic Design Team tested out Kinex structures on their earthquake simulation "shake table."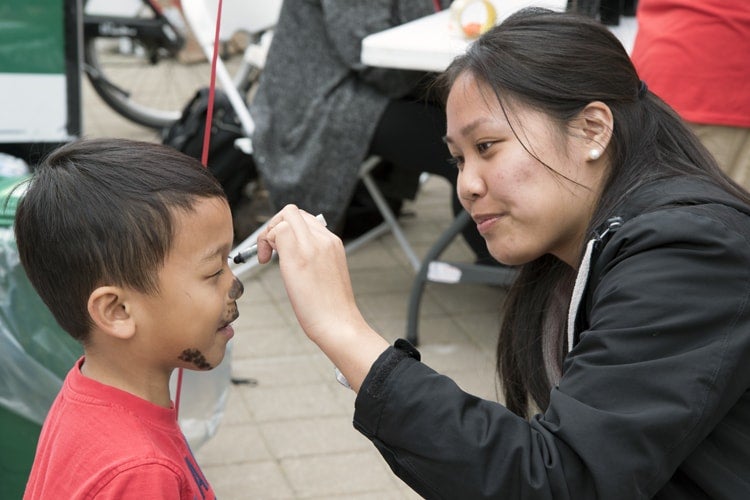 Face painters were on hand to transform kids into their favourite animal – or even their favourite element.
UTC