U of T summer course explores contributing factors to mass shootings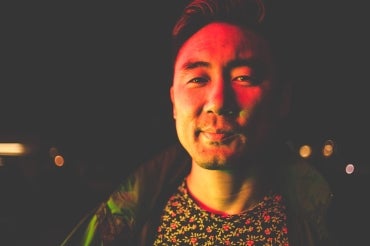 While the University of Toronto's Jooyoung Lee was teaching an American studies course on gun violence last June, the world was marking one year since the Pulse Nightclub shooting in Orlando, Fla. The tragedy, in which 49 people were killed and more than 50 others were wounded, was the deadliest mass shooting in U.S. history at the time.
The record was broken just months later, however, when a gunman opened fire at a crowded music festival in Las Vegas, leaving 58 dead and hundreds injured.
"Death tolls are getting higher and mass shooters are getting more sophisticated," says Lee, an associate professor of sociology and affiliated faculty at the Munk School's Centre for the Study of the United States (CSUS). "Shootings are becoming more frequent, the shooters are becoming more calculated and they're able to outfit their firearms with modifications to make them even more lethal. Quantitatively, mass shootings are getting worse."
It's for this reason that Lee's latest summer course is an in-depth look at mass shootings in the U.S. The interactive, fourth-year seminar examines several case studies, from the Columbine High School shooting in 1999 – which Lee considers a watershed moment in America's history – to this year's mass shooting at Marjory Stoneman Douglas High School in Parkland, Florida. To gain a more thorough understanding of these shootings, students look at the patterns, causes and consequences surrounding them.
"We tend to call mass shootings 'senseless violence,'" says Lee. "The term 'senseless' is often attached to these acts. But to the person committing the crime, it's not 'senseless' at all. There are reasons why they do these things and it's incumbent on social scientists to try and understand the reasons so that we better understand how to prevent mass shootings." 
As part of their coursework, students are required to write a paper about an aspect of the conversation on gun violence that most fascinates them, whether they're interested in studying the manifestos of perpetrators, looking at how grief is politicized or examining law enforcement responses to gun crimes.
The course also draws on pop culture references – in the opening class for instance, students dissected gun violence symbolism in Childish Gambino's viral music video, This Is America. Lee stresses the importance of taking a multi-pronged approach to studying mass gun violence.
"I try to make the class very interdisciplinary. I'm a sociologist, but I use insights from criminology, political science, history, journalism and more," he says. "I don't think you can understand mass shootings by looking through just one lens, and many of the perspectives offered by the media can be partial or sensationalized.  My hope is that my students leave my class with a more critical ability to decipher between partial truths and the more complicated back stories about why mass shootings are happening."
Lee doesn't see a gun-free future for America. But he thinks that understanding mass shootings in greater depth can only help as nations grapple with how to mitigate future violence, in the U.S. and elsewhere.
"Canada is not immune to shootings or the conditions that give rise to shootings. I think a lot of what the students learn in this class can help them make sense of instances of violence that are happening in Canada too," he says. "Ultimately, I hope all my students leave my class with a critical sociological imagination and a sense of radical empathy. I want them to learn to not just see statistics or a soundbite, but to empathize with the people who are affected by mass shootings."
Munk School of Global Affairs