U of T student shares behind-the-scenes look at Jane's Walk in Toronto
"A lot of it is about seeing the city from a different perspective"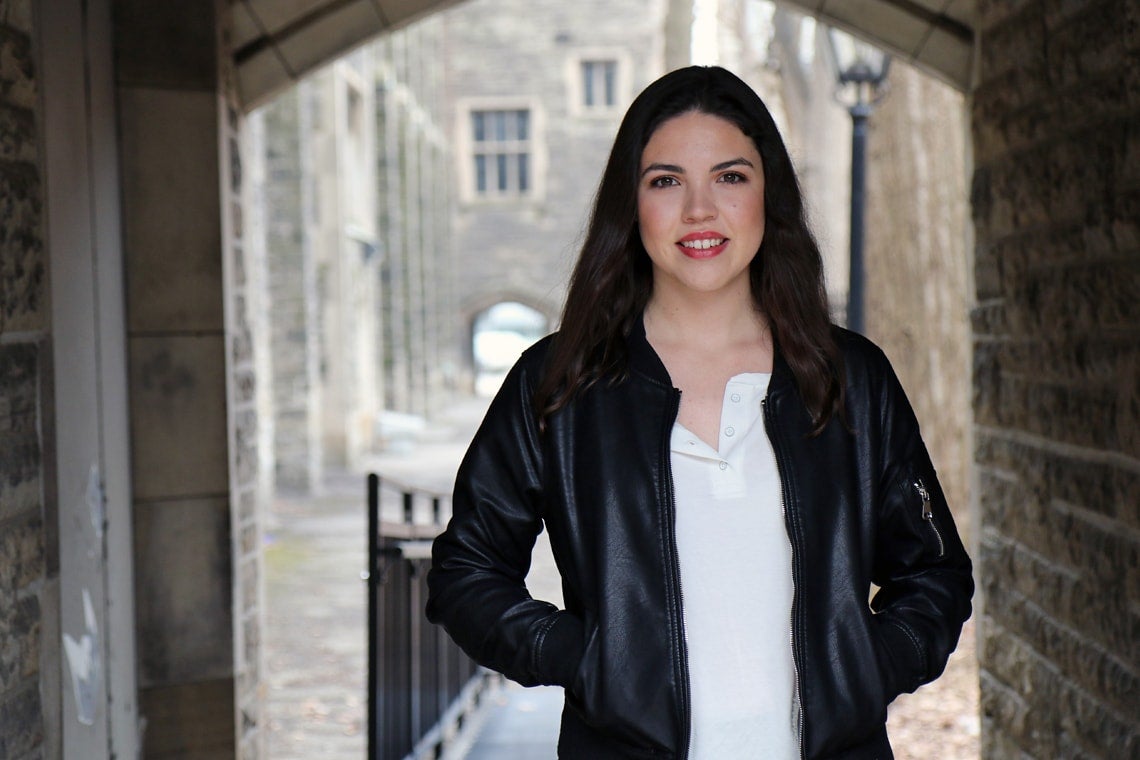 Jane Jacobs's influence on the city is hard to miss. The most prominent tribute to the activist and urban theorist, who spent much of her life in Toronto, is the annual Jane's Walk festival, a series of citizen-led walking tours that take place in cities all over the world.
This year, University of Toronto fourth-year urban studies student Amilia Cervantes got a chance to play a part in organizing the Toronto festival, which runs from May 5-7. She landed a placement as a program assistant with the organization through a course last fall and has been there ever since.  
Cervantes says anyone with a story to tell can lead a tour. 
"Usually somebody has an idea of what they want to do if there's an initiative going on in their community, or somebody wants to share a special space whether it's a garden or school-led project."
Tours are meant to open discussion about a particular issue or location between the guide and the participants. In the GTA alone, there are 180 registered walks. Around the world, there are over 1,000 walks in 200 cities. 
One of the walks this year takes participants around U of T's downtown Toronto campus to learn about "everyday activism." Another, led by U of T alumna Denise Pinto, will inspire one's inner scribe with a creative writing walk in North York.  
Cervantes is particularly excited about an exploration of the future site of the proposed Rail Deck Park, a walk looking at the Indigenous history of Toronto's downtown east-end and a walk examining defensive or hostile urban design that's meant to protect property or prevent crime.
"It's such a great tool for community development in terms of creating urban literacy and having people become more engaged with their surroundings so they're aware of what's going on," says Cervantes. "I think a lot of it is about seeing the city from a different perspective."
This year, Cervantes is running a pilot project to help festival organizers document the walks.
"We have volunteers this year who are going to go out and act as citizen journalists and take pictures. They're taking a journalistic perspective and documenting some of the walks going on," she says. "They're specific examples we can show to past, present and future walk leaders and volunteers to take a snapshot of things that happen at the festival."
Though the weekend will be a wet one, Cervantes says there are many reasons to come out and brave the rain.
"Put on some rain gear. Put on your best rain boots. If you're scared of getting your device wet, just stick it in a sandwich or Ziploc bag, and it'll be A-OK," she says. "It can be deterring, but sometimes it brings new, exciting things that happen that wouldn't normally happen. People will scoot into places that weren't necessarily on the tour and discover new things. It adds another element of surprise to the walk so people should embrace that."
UTC