U of T's Faculty of Music partners with community group to mentor young pianists
Dixon Hall community members have been receiving mentorship from Faculty of Music graduate students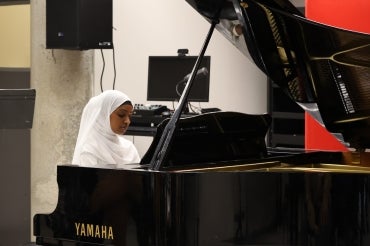 Jessica Lui remembers her childhood piano lessons being very technical – so much so that she quit playing at age 13. "It wasn't very fun as a kid, being forced to practice all the time," she says.
Now, Lui – a master's student in the piano performance and pedagogy program at the University of Toronto's Faculty of Music – is teaching piano to a new generation after rediscovering the instrument as a young adult.
She says she wants to make sure her students have a great experience.
"I wanted to do something different than my early teachers, to make it more fun," Lui says.
Since September, U of T piano pedagogy graduate students such as Lui have been mentoring and giving virtual piano sessions to young pianists through the Faculty of Music's partnership with Dixon Hall, a multi-service agency in downtown Toronto that provides music lessons to children and other community members in Regent Park, Moss Park and the St. Lawrence community through the Dixon Hall Music School.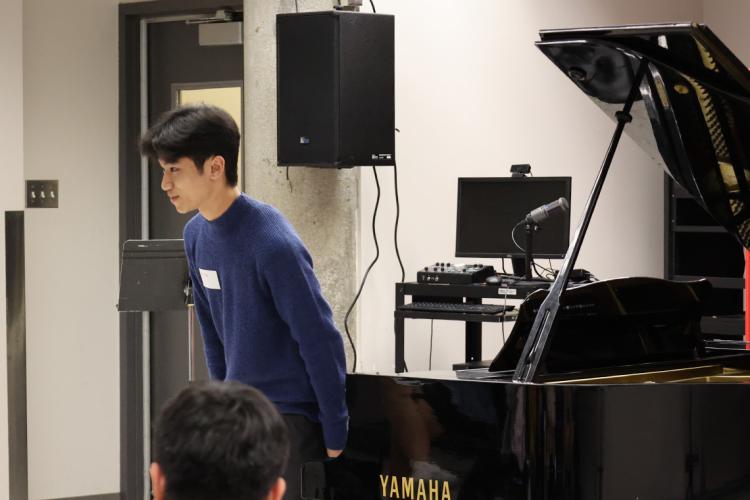 The partnership has provided valuable mentorship opportunities for young pianists like Elizabeth Afeworki and Ryan Tran.
"When you're a student and another student is helping you, it feels better," says Afeworki, who is in Grade 10. "It was a relaxed and calm environment."
Tran, who is in Grade 12, says he picked up new techniques during his sessions.  
"They taught me to sing the melody in my head," he says.
The partnership with Dixon Hall was forged last spring when Associate Professor Midori Koga, faculty supervisor of the piano pedagogy program at U of T, served as a practice partner for the students from Dixon Hall as part of a pilot program.
"I was Zooming from my own home into their living rooms," says Koga. "We were having informal conversations about practice and the challenges they've faced. It was an opportunity for me to catch a lovely glimpse of music in their homes and family lives."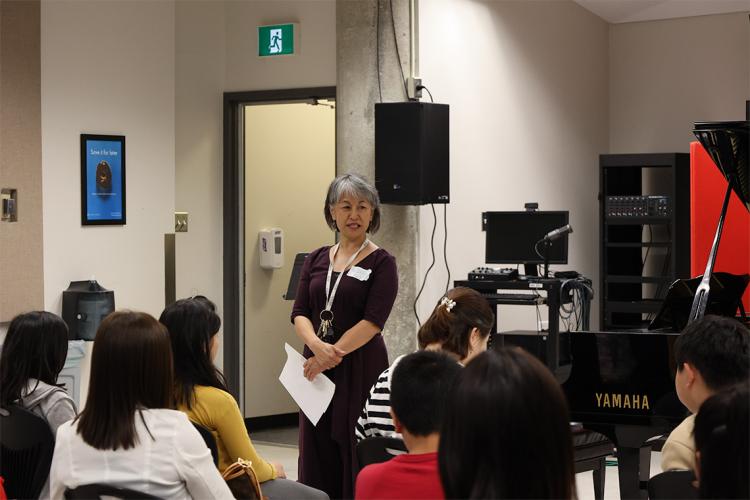 In the fall, Koga officially launched the Practice Partners Program with Dixon Hall with a donation by Charles and Janet Lin. Charles taught in U of T's department of physics in the 1980s. He and Janet also support the Paul and Celestine Lin Graduate Scholarship at the Faculty of Music. The scholarship was named after Charles' parents. 
"Supporting Dixon Hall through music education is one of the actions we take to reduce inequities in our community," Charles and Janet said in an emailed statement. "The young people are our future."
Students from Dixon Hall signed up for 20-minute coaching sessions designed to support their regular piano classes every week. They consulted the Faculty of Music graduate students on technique, how to practice new pieces and how to polish up their performances.
"The idea was that our role wasn't as their teachers, but as mid-week supports for their practice," Koga says. "It was valuable for the graduate students to experience working with a broader community, and helpful for the Dixon Hall students to receive support and encouragement between their lessons." 
The program culminated with a Piano Festival in late May. The Dixon Hall pianists visited the Faculty of Music on the St. George campus for a combination of master classes for more advanced students, individual lessons, assessments and a showcase recital at the end of the day in front of family and friends.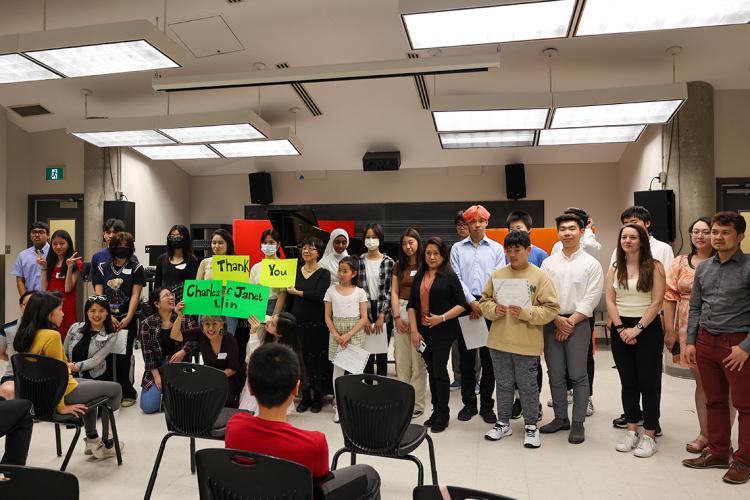 Jingyi Zhou, a piano pedagogy student at U of T, introduced off-bench activities such as chanting and singing to the pianists from Dixon Hall during her sessions.
"I would ask them to find something that resembles a drum, and they'd bring a pot from the kitchen," says Zhou, adding that the idea is "to feel the music with your body instead of just your fingers."
For students Afeworki and Tran, it was their first visit to U of T's Faculty of Music. 
Afeworki participated in one of the masterclasses and played Nocturne in G Minor by Frédéric Chopin at the recital. Tran, meanwhile, completed a mock assessment, played Interlude by Martha Mier at the recital and said he found the practice sessions informative.
"I was getting advice from another student," he says. "It was really helpful."
As for Lui, she says her experience at U of T so far has been "well-rounded" and applies the techniques she's learned when she's teaching.
"Right now, we're building a foundation for them to be able to do anything they want."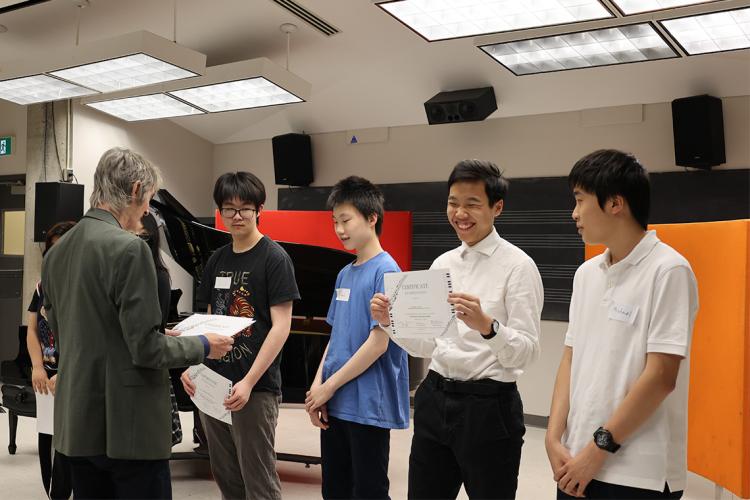 UTC