U of T's A.F. Moritz, Toronto's newest poet laureate, tells Toronto Star how he will handle the role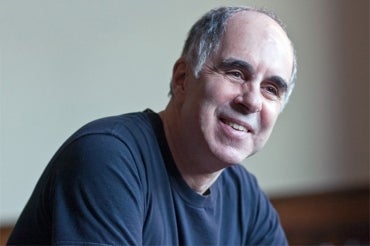 University of Toronto professor A.F. (Albert) Moritz – Toronto's new poet laureate – plans to use the post to celebrate the city and its successes, but also reflect its poverty, injustices and tragedies, he told the Toronto Star.
Moritz, who teaches in the Vic One program and Victoria College's creative expression and society program, was named Wednesday the sixth poet laureate for the City of Toronto.
Moritz, who has published more than 15 books of poetry, told the Star that he was on the committee that helped choose the city's first poet laureate – children's author and U of T alumnus Dennis Lee – in 2001.
"I really feel as if Toronto is an outstanding little city-state, kind of like ancient Athens within ancient Greece, it's a country within a country. The idea of serving in some public way the culture of that state came to attract me more," said Moritz, who is 71.
Moritz won 2009's prestigious Griffin Poetry Prize.
UTC