A U of T nutritionist and a prominent Toronto chef on the benefits of grass-fed beef (with recipes)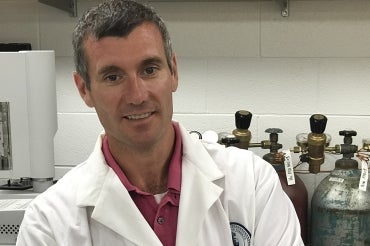 Richard Bazinet is an associate professor and Canada Research Chair in Brain Lipid Metabolism in the department of nutritional sciences at the University of Toronto.
Tyler Shedden (pictured below) is the culinary director for the Chase Hospitality Group based in Toronto.
Eight years ago Mark Schatzker published Steak, which argued that grass-fed beef was tastier and possibly more nutritious. The book greatly influenced both of us (a nutritional scientist and a chef), and we have been reaffirming his ideas ever since by chemically analyzing, cooking, eating and enjoying grass-fed beef. 
But let's get something straight. Nutrition is not about the occasional superfood, supplement or what you blend into your coffee. It is about all the foods you choose over the long term. The idea of a grass-fed steak making you healthier is about as silly as thinking that boiling some broccoli makes you unhealthy. And, while the fat and vitamin makeup of grass-fed beef looks healthier than standard beef, we don't yet have the definitive studies in humans proving that it makes a meaningful difference. 
If that research bears out, perhaps one day grass-fed meat will become a separate category, being considered a more healthful meat – the opposite of cold cuts and other processed meat, which are now in their own category, with nutritionists advising limited consumption due to health concerns. But while the science is being established, there are still reasons to try grass-fed, including environmental, ethical and culinary.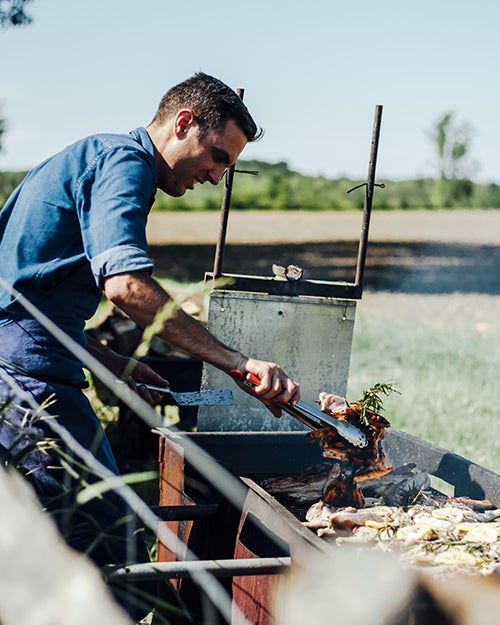 Choosing truly grass-fed can be tricky. More and more meats and dairy products are being stamped with this label, but there are no established standards for it. Did the animal only ever eat grass with no grains at all, even in the winter? And what do we mean by grass? Technically, some plants we might consider to be a grass are not really grasses. One quick rule-of-thumb is to look at the fat: Grass-fed is slightly yellow as opposed to white. Also, we suggest talking to the butcher or farmer and asking questions.
Pasture-raised meat is more expensive, as you would expect. But here's where you can experiment with cheaper cuts of meat. Many top chefs know that those cheaper cuts are more flavourful than prime steak, and prepared properly, can be the best part of the animal. But they do take some planning and know-how to get the best out of them. Consider shank, flank, brisket, or top butt and neck and cheeks, to name a few. Below we offer three easy recipes for cooking cheaper cuts – to delicious effect!
But remember that your meal is not just about the meat. What are you going to serve with it?  In many kitchens they say, "If it grows together, it goes together."  For instance, a lot of pastured animals are roaming freely on the farm and eat grass that comes out of the same ground that many vegetables are growing in. Chances are, there are orchards above the animals dropping apples and pears onto the ground that the cows will eat.  Not to mention mushrooms, leaves of watercress, potatoes, onions and celery root. This truly gives you a sense of place or as the French say of wine, terroir.
The terroir concept very much applies to farming, especially in regard to pasture-raised animals and the dairy they produce. Sometimes you can find people who have a more holistic approach to growing at the farmers' market. If you are lucky enough to find someone who practises this type of farming (and it's becoming much more common) you will then have access to vegetables, dairy and meat that all share the same ground – providing you with a very good terroir. Generally, these types of farms rotate multiple species over the pasture taking advantage of symbiotic relationships between the animals, plants and insects. Holistic farming uses minimal, if any, fertilizer or pesticides and aims to enrich the soil naturally. Having healthy soil is key for growing plants and animals with higher nutritional content and more flavour.
---
Pot au Feu
This is an interpretation of a classic French dish, which translates literally to Pot of Fire. The addition of marrow bones makes this a real treat.    
1 large onion, peeled, trimmed, and halved crosswise
2 tablespoons extra-virgin olive oil
1 beef shank cross cut 6cm thick
1 piece beef brisket 500g
3pcs large beef cheeks
Salt and freshly ground black pepper
Bouquet garni (1 bay leaf, 2 sprigs flat-leaf parsley, 2 sprigs thyme, wrapped in a leek green and tied with a string)
1 tablespoon whole black peppercorns
4 litres water
1 small head Savoy cabbage, cored and leaves separated
2 large carrots, peeled and roughly chopped
½ celery root, peeled and roughly chopped
8 button mushrooms, trimmed
4 baby leeks, trimmed
4 baby white turnips, peeled
4 cippoline onions
2 Yukon Gold potatoes, peeled and roughly chopped
1 stalk celery, roughly chopped
Condiments:
Cornichons
Whole grain mustard
Dijon mustard
Crushed black pepper
Freshly grated horseradish
Coarse salt
Herbed oil (chopped parsley, tarragon, chives, shallots, and black pepper in olive oil)
Heat a Dutch oven or large pot to medium/high heat and add some olive oil. Place the onion halves cut side down in the pan and cook until very dark brown/burnt.
 Remove the onion from the pot and sear the shank, brisket and cheeks on all sides until browned.
Add the onion back to the pan with the beef, water, peppercorns and bouqet garni and bring to a boil. Reduce to a simmer and place into the oven at 300 F for 3 hours or until the meat is very tender.
Once the meat is cooked, allow it to rest in the cooking liquid for at least one hour and remove from the liquid.
Strain the broth through a fine sieve while reserving the liquid and discarding all of the solids.
Return the broth back to the pot, bring to a boil and season with salt and pepper to taste.
Place the cabbage, carrots and celery root in the broth and simmer for 10 minutes
Add the mushrooms, leeks, turnips, onions, potatoes and celery and simmer for 15 minutes.
Add the brisket, shank, and cheeks back to the pot and gently simmer for an additional 10 minutes.
Serve everything  including the broth in a large shallow bowl with all condiments around the table.
 
---
Korean style beef tartare
Beef tartare is a classic Parisian bistro dish that truly showcases the flavour of the beef.  Here we have used Korean flavours as they have a rich tradition of using beef in many ways.   
350g top butt (diced into 1cm cubes)
½ hosui pear (peeled and diced into 1cm cubes)
2 tsp toasted sesame seeds
2 tbsp chives (chopped)
4 tbsp kimchi (chopped)
1 egg yolk
3 tbsp soy sauce
2 tbsp sesame oil
1 tbsp honey
Whisk together the soy sauce and honey.  Once incorporated, whisk in the sesame oil.
In a small mixing bowl, mix together the beef, sesame seeds, chives, pear, kimchi and egg yolk.
Dress the mix with the soy and sesame dressing to taste.
Finish with grey sea salt (sel de guerand).
Serve with puffed rice crackers
​
---
Red wine marinated flank steak
600g flank steak
4 garlic cloves (chopped)
3 shallots (chopped)
1 cup red wine (consider one from Ontario)
½ cup red wine vinegar
3 tbsp olive oil
1 tbsp rosemary (chopped)
½ tsp black pepper
1 tsp salt
Mix all ingredients together except for the steak.
Pour half of the marinade into a glass container and place the steak on top.
Pour the rest onto the top of the steak and let stand in the fridge for 6 hours minimum, 12 hours maximum – while turning the meat over every 3 hours or so.
Grill on a very hot BBQ, over coal if possible, for 6-7 minutes per side.
Let rest for 5-10 minutes and slice thin.
This is a dish best served in the summer alongside anything fresh and in season that you can put on the grill with the steak, such as corn, eggplants, sweet peppers, radicchio, broccoli, rabe, sweet onion, mushrooms and peaches.
 The leftover red wine should also pair great with the dish.
Medicine