From left to right: Cheryl Regehr, vice-president and provost, Matthew Sergi with daughter Clio Glenn-Sergi, Anne McGuire and Toula Kourgiantakis (all photos by Nick Iwanyshyn)
Inside a crowded Hart House Gallery Grill, the University of Toronto recognized some of its best and brightest teachers – and asked them to help further improve the U of T student experience.
The reception, held every year, recognizes faculty members who have won teaching-related awards from U of T and external institutions.
Cheryl Regehr, U of T's vice-president and provost, praised the dozens of teachers in attendence and congratulated them on their honours, noting that their work in the classroom plays a key role in helping U of T achieve a top global ranking and high marks in graduate employability.
"The work that you do is incredible," said Regehr, "and you have a profound impact on our students and the way in which they experience learning and are prepared for the world." 
Regehr asked those in attendance to go further in their work. In addition to taking on more leadership and mentorship opportunities, she encouraged faculty to help U of T better connect with its students and suggested the award-winners lend their insights to departments and faculties to help enhance student and classroom spaces.
"By changing policies, changing space and creating opportunities for connection, we can improve the lives of our students," Regehr said.
The reception formally presented plaques to winners of this year's Early Career Teaching Award, which are given to faculty in the early stages of their career who go above and beyond to help students learn. Three of the four winners – Anne McGuire, Matthew Sergi and Toula Kourgiantakis – were in attendance to accepted their plaques.
U of T News asked the early-career award winners and three other faculty members at the event what they can do to continue enhancing the student experience at U of T. Here's what they said:
---
Toula Kourgiantakis
Assistant Professor, Teaching Stream, Factor-Inwentash Faculty of Social Work
Early Career Teaching Award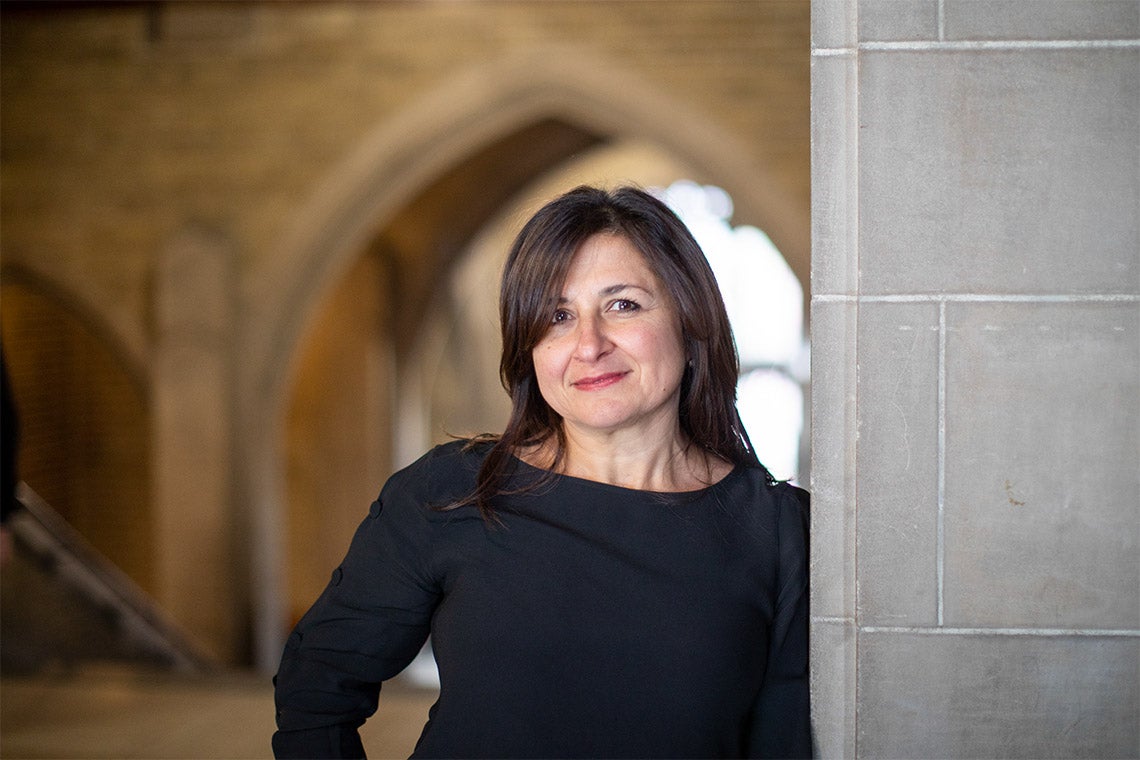 "I want to continue being curious, I don't want to stop. I continue reminding myself that even when you have been doing this for 10, 20, 30 years, I am still a learner myself. Yes, I am bringing in some of my knowledge, but I am also really interested and curious about [students'] knowledge and experiences.
"I think that makes for a nice partnership and, hopefully, a springboard for students. It pulls out their strengths and helps them to actualize some of heir own strengths as they move forward in their own educational and professional careers."
Matthew Sergi
Assistant Professor, Department of English, Faculty of Arts & Science
Early Career Teaching Award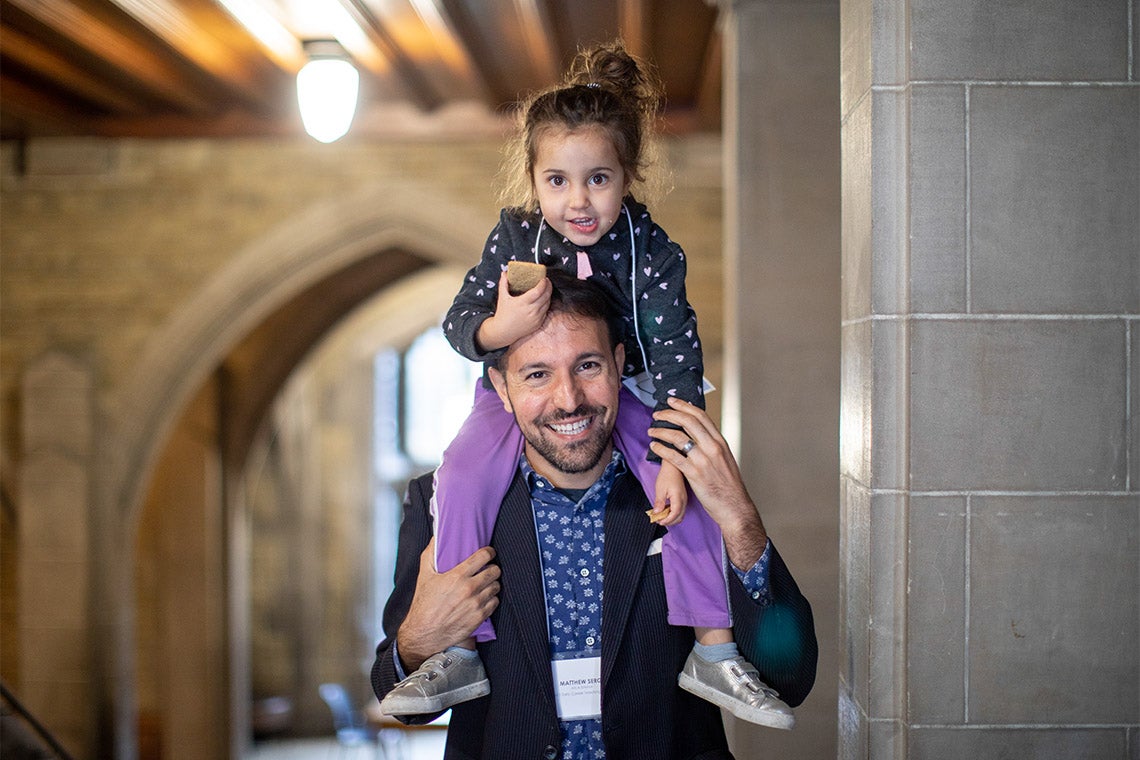 "I believe that, for the humanities, there's a number of crises where the humanities are asking itself what it's for in new ways. I think that the primary growth edge of that conversation happens around accommodations of accessibility and disability in the classroom.
"Given all the new media that we're facing off with, it makes us start to pay attention to how to read and what it means to read. I am a professor of dramatic literature, so there's questions about how the body reads, how the voice works, how the senses are involved in an active performance. Those correspond to questions that students with accommodation needs, their advocates and I have been working on – trying to figure out how to accommodate diverse students, with diverse modes of learning, in ways that are fundamentally part of the course.
"In doing it, it makes it stronger for everyone. I've learned that in a new way this year."
Anne McGuire
Assistant Professor, Teaching Stream, New College
Early Career Teaching Award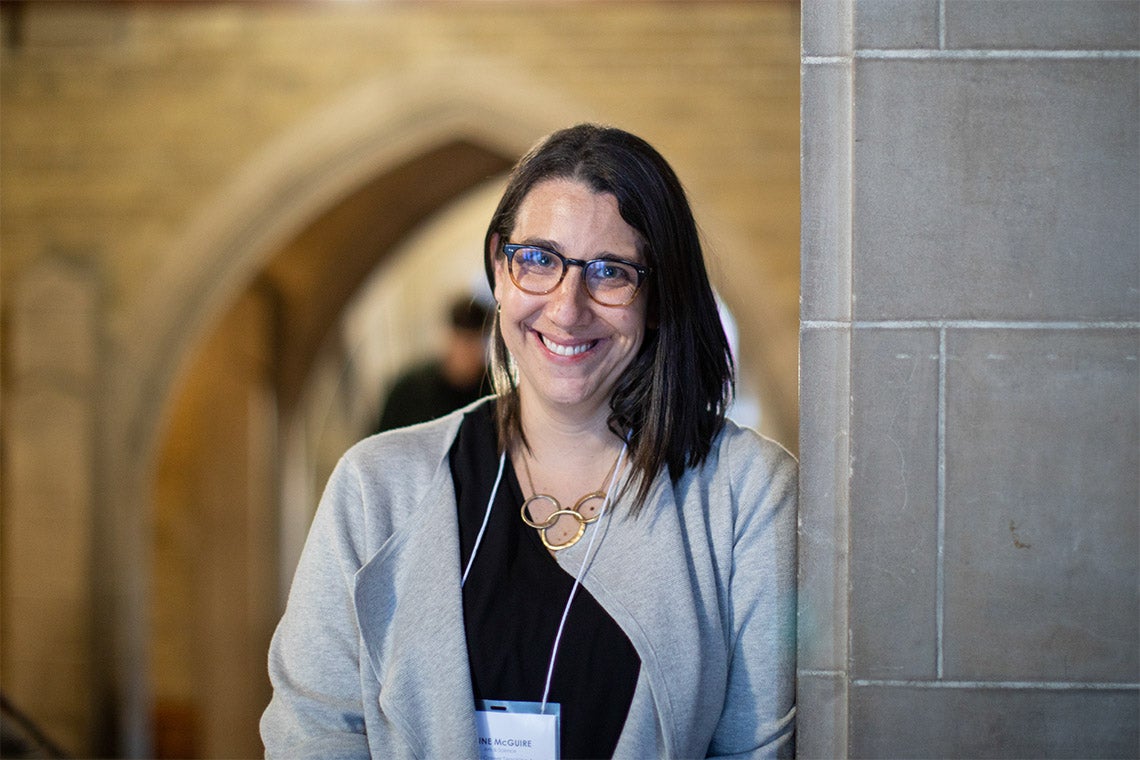 "I have been trying to build my courses around the principle of collective access, which is a practice in disability studies that really complicates the idea of individual accommodations by saying 'Hey, we're in this together, so how can instructors, TAs and students make and share a classroom that works for us, where we all can learn and be comfortable?
"Collective access could be as simple as making a conscious effort to learn and use each other's names – even in the bigger courses – so that as a group we can feel more connected to each other and more invested in each other's learning and perspectives."
Tania Watts
Professor, Department of Immunology, Faculty of Medicine
JJ Berry Smith Doctoral Supervision Award (co-winner)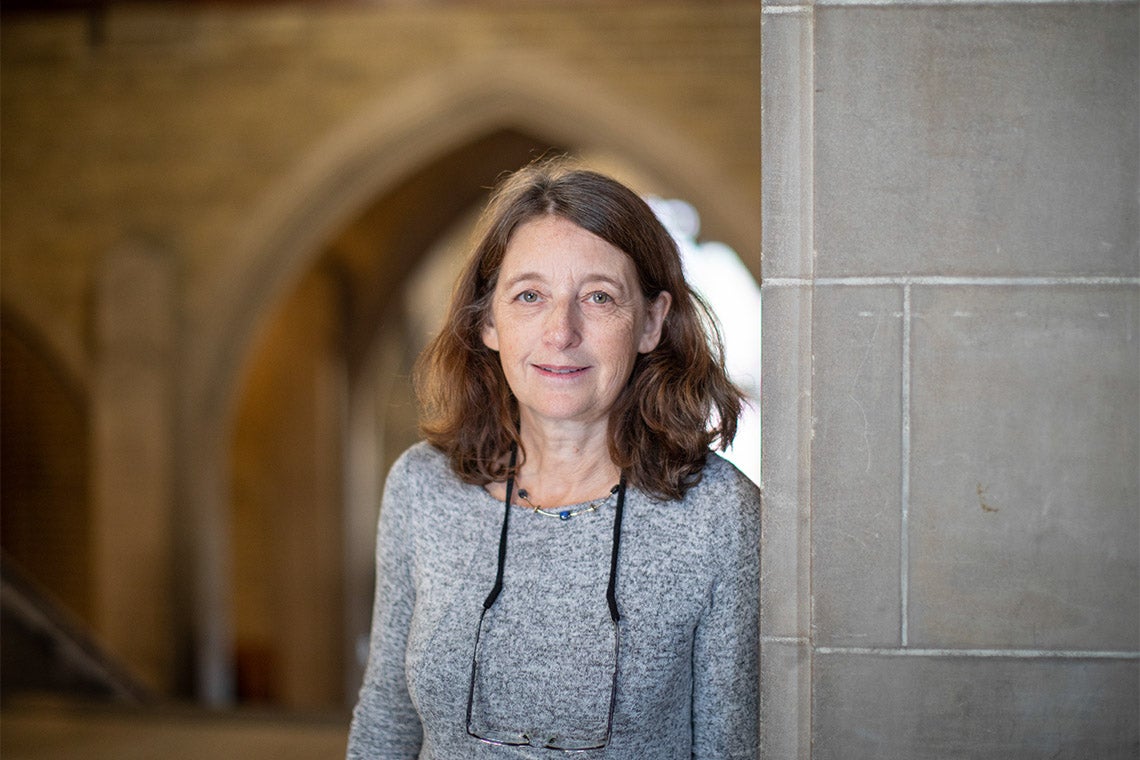 "In the classroom, it's really important to not just give [students] the facts, but to really give context. Also, trying to teach them the way to think about science and how to look at things. In the lab, I think it's really important to teach them critical thinking, how you can be critical yet supportive at the same time. It's not about a right or wrong answer, but doing the work well and trying to get the truth as opposed to what we think it should be."
Shay Fuchs
Associate Professor, Teaching Stream, Department of Mathematical and Computational Sciences, U of T Mississauga
University of Toronto Mississauga Scholarship of Teaching and Learning Fellowship
"Enhancing the student experience – that really never ends. There's always new things: The students are changing, the environment is changing, so the way I learned and the way people in my cohort were learning, in terms of pedagogy, doesn't necessarily work for many of our students.
"Keeping up to date and making changes and updates to our courses, the way we teach, how we use technology and being up to date about learning habits are key. This is something that really never ends and part of it is keeping up with changes in your clients and updating your methods and tools to make them more suitable for your students."
Franco Taverna
Associate Professor, Teaching Stream, Department of Human Biology, Faculty of Arts & Science
Faculty of Arts & Science Outstanding Teaching Award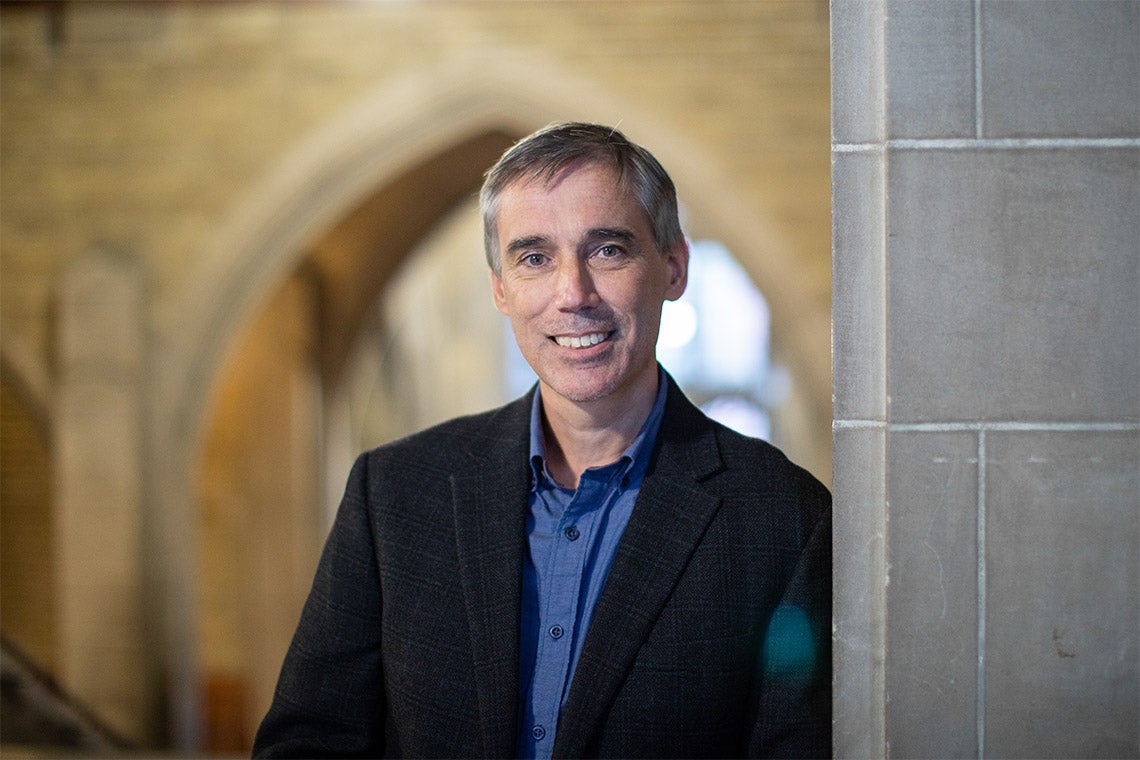 "My focus, currently, has been on experiential learning in the community-engaged space and providing students more opportunities to learn in the community – to apply what they learn, apply their discipline knowledge in the community, to apply their passion and motivation to make a difference in other people's lives.
"Helping [students] build professional, community engagement, communication skills – these are all very important career development skills so they're better prepared to move into careers and progress in their careers and be successful after graduation."