U of T community members isolating, precautions taken after four test positive for COVID-19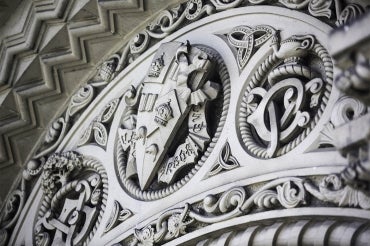 Toronto Public Health has linked four cases of COVID-19 to an informal, close-contact athletic activity on the University of Toronto's St. George campus. 
All the individuals involved in the activity, which was not sponsored or organized by U of T, were on the university's Back Campus field near Tower Road and Hoskins Avenue on Nov. 8 between noon and 6 p.m. The university is working closely with Toronto Public Health to assess the situation and conduct contact tracing. All those identified as having close contact with the individuals have been notified and are self-isolating. The university and Toronto Public Health are following up on all of the confirmed cases. University staff are in contact with the individuals to support them. 
Based on the information gathered at this time, none of the individuals attended in-person classes and all contact took place outdoors.   
Toronto Public Health has determined that there is low risk to other members of the community such as those who may have walked by the field during that time.  
Although outdoor activities present a lower transmission risk, the cases are a reminder of the importance of physical distancing at all times.  
As a precaution, the university has temporarily closed the field. An intensive cleaning of related indoor spaces also has been completed as part of the university's protective measures related to COVID-19. Members of the community are reminded that close-contact physical activity is not recommended by public health authorities, either indoors or outdoors.   
Members of the U of T community can continue to register for organized, outdoor programming that is conducted according to public health guidance – including on Back Campus, when the field is reopened.  
Any student who has COVID-19 symptoms should contact their health-care practitioner or campus health centre. Students living in residence who develop symptoms should contact residence staff for further direction and assistance. Employees who begin to experience symptoms should contact the university's occupational health nurse at ehs.occhealth@utoronto.ca. All those experiencing symptoms should follow the directives detailed by Toronto Public Health, including self-isolating and following recommendations for seeking additional care. 
All U of T community members are reminded to conduct a regular symptom self-assessment using UCheck or a paper-based or offline self-assessment log, and to continue physical distancing, practising good hygiene, and adhering to university and public health directives. These include: 
Maintaining a distance of two metres from others at all times
Using a cloth mask
Washing your hands often with soap and water for at least 20 seconds or using hand sanitizer
Covering your mouth with a tissue when you cough or sneeze then immediately throwing the tissue in the garbage and washing your hands. If you don't have a tissue, sneeze or cough into your sleeve or arm
Monitoring yourself for COVID-19 symptoms and using the UCheck self-assessment web portal or a paper-based or offline self-assessment log 
Any member of the U of T community who is contacted by public health in relation to COVID-19 is asked to contact the university's occupational health nurse at ehs.occhealth@utoronto.ca.  
More information about U of T's response to the pandemic can be found on the university's coronavirus page, including Frequently Asked Questions (FAQs).   
UTC