U of T agro-tech startup Vive raises US$26 million: The Globe and Mail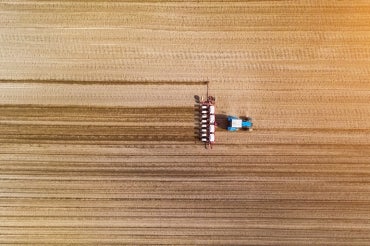 Vive Crop Protection, a Mississauga-based agricultural technology startup spun out of research in a University of Toronto chemistry lab, has raised US$26 million to help farmers achieve better crop yields efficiently and sustainably, the Globe and Mail reports.
Vive uses a nanoscale, polymer-based technology called Allosperse that allows for precise delivery of insecticide, fungicide and other biologically active and synthetic products, according to the Globe. The technology enables farmers to cut back on labour, fuel and water costs, and is also biodegradable and safe for the environment.
The technology was developed by PhD students in the lab of Cynthia Goh, a professor in the department of chemistry in U of T's Faculty of Arts & Science. CEO and co-founder Darren Anderson, who holds three U of T degrees, told the Globe that the team tried unsuccessfully to apply the technology to everything from medical devices to vehicle emissions before settling on farming "where there are real advantages associated with our technology, and where we think the technology gives us an unfair advantage."
Since 2018, Vive's products "are estimated to have saved farmers 34 million gallons of water, 189,000 gallons of fuel and 15,000 hours of farm labour," Anderson said in a Vive press release announcing the latest funding. 
UTC