Two of Canada's first Black doctors commemorated: Toronto Star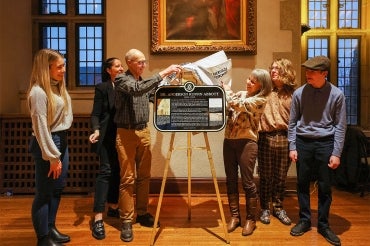 The University of Toronto's Temerty Faculty of Medicine and Heritage Toronto recently co-presented two commemorative plaques celebrating two of Canada's first Black doctors – Alexander Augusta and Anderson Abbott – at Seeley Hall, the Toronto Star reports.
The plaques, set to be installed in May, are intended to "take a step towards equity," Nav Persaud told the newspaper. A staff physician at St. Michael's Hospital and an assistant professor in the department of family and community medicine in the Temerty Faculty of Medicine, Persaud co-authored a paper in the Canadian Medical Education Journal last year examining the legacies of Augusta and Abbott and calling for the 19th-century physicians to be included in medical curricula to teach trainees about the history of racism in medical schools and how that contributes to modern-day health disparities.
Rejected by U.S. medical schools, Augusta became the first Black medical student in Canada West when he was granted admission to U of T's Trinity College in the early 1850s. After receiving his degree in 1860, Augusta worked for several years as a physician in Toronto before returning to the U.S. to serve in the Civil War, becoming the first African-American surgeon in the Union Army. Abbott, one of Augusta's mentees, earned his medical licence in 1861, becoming the first Canadian-born doctor of African descent.
UTC