Time for a digital detox? U of T expert training journalists for the 'fake news' era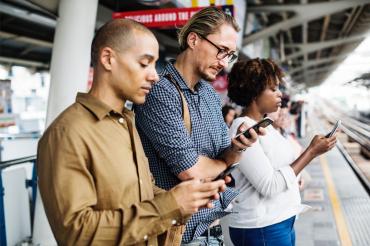 When Jeffrey Dvorkin began his journalism career at CBS News in 1972, "the assumption was that no one is going to lie to you." 
"There was a complete agreement that the news you got from your local newspaper or off the local radio or television was fine," says Dvorkin, who was then a graduate student. "Partly because we may have been a bit naive, but it was also about how news and information was a kind of cultural glue that kept a society together."
Nearly 50 years later, Dvorkin is the director of the journalism program at the University of Toronto Scarborough, where graduates enter an entirely transformed media environment. In the midst of the digital era, news organizations' resources are plummeting while the quantity of information – and the speed that it's delivered to consumers – is skyrocketing. To prepare up-and-coming journalists for this environment, he wrote Critical News Literacy, a textbook that hits shelves this summer.
The book covers topics including truth and verification, bias (both good and bad), deconstructing news and its sources, and the consequences of fake news. The book also calls for the "best traditions of journalists" – which Dvorkin dubs "curiosity and skepticism" –  to be imparted to the public. Each chapter concludes with an ethical dilemma ripped from the headlines of Dvorkin's time as the first ombudsman for National Public Radio (NPR).
One of the book's major themes is understanding what constitutes reputable information, suggesting the acronym "VIA," which stands for "verification,"  "independence"  and "accountability."   
"If one of those elements might be missing from a piece of journalism or a news report that you're looking at, reading, listening to, then you should be questioning the whole thing," Dvorkin says.
"There's still a lot of people who are easily changed by that misinformation and disinformation."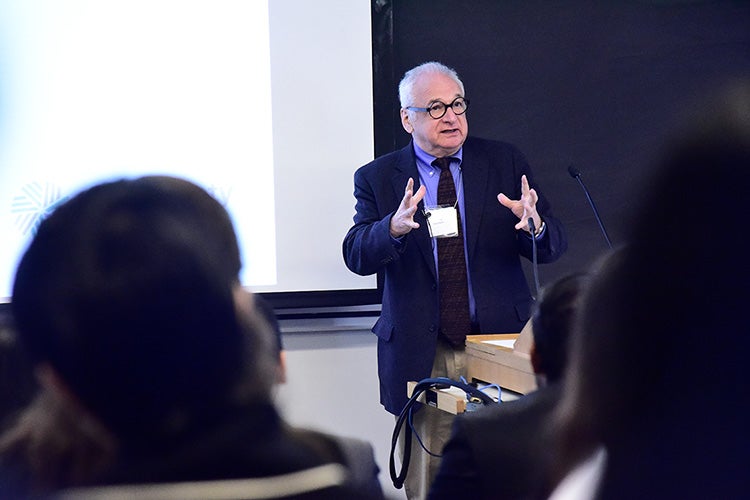 Dvorkin argues the problem of fake news is magnified by an assumption in journalism: digital is better for communicating and, thus, more digital is even better 
Inspiration came to Dvorkin in New York, at Stony Brook University, where he teaches four journalism classes per year by video. He observed American students struggling to be part of the "Trumpian environment." Upon learning of Dvorkin's planned study leave, one professor encouraged him to write a book on that very theme. 
In 2017, while redesigning introductory courses for the U of T Scarborough journalism program, Dvorkin realized his 12 lectures could be written into chapters (the book will not be required for his courses). 
He argues the problem of inaccurate information, including fake news, is furthered by a an assumption in journalism – that digital is better for communicating and, thus, more digital is even better. 
"Instead, people are so overwhelmed by this stuff that they're in retreat," Dvorkin says. He explains that this is why some pull away from the news, only visit sites that confirm existing beliefs or withdraw entirely to watch cat videos. 
He says the solution is to develop a new set of instincts. Dvorkin hopes Critical News Literacy will introduce students to the idea that it is acceptable to take regular breathers from technology.
"It's a big challenge, but it's one that I think is urgently needed at this point," he says.
This would require a mental shift for students since it would require to them to view technology as a tool. However, Dvorkin says this could "give them a kind of an empowerment."
Dvorkin hopes this sense of control will extend to other aspects of digital life, including self-image, insecurity and the mental health issues that impact young people who grow up entrenched in technology. 
"I think that this idea of a digital detox is really important. We have to figure out the ways we can do it," he says. "One way is to give people a sense that they control the information, not the other way around."
UTSC