Surge in international applications continues at U of T
"Toronto in particular is seen as a positive place to study, and people feel welcome here"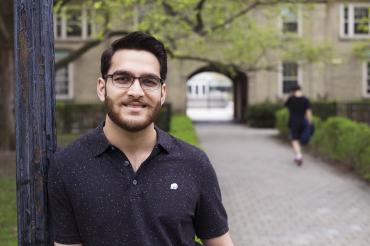 From Australia to Zimbabwe, students from abroad are applying to the University of Toronto in record numbers. 
For the seven months leading up to May 1, international applications are up 24 per cent. The university has seen an across-the-board increase in interest from the three countries that are its top sources of international students: China, India and the United States.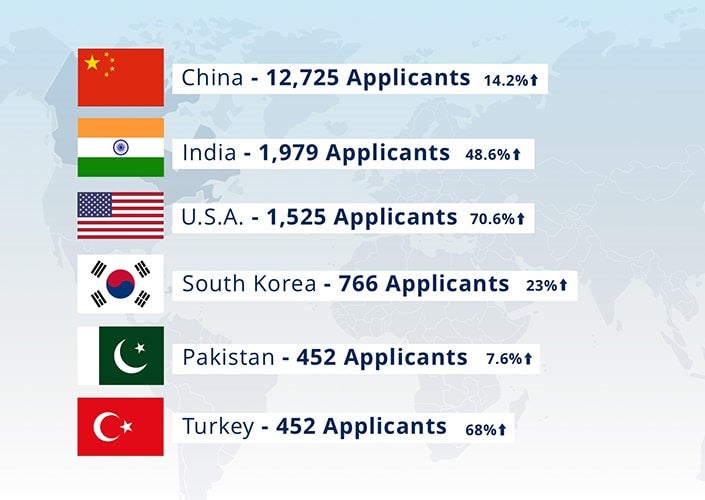 International applications from many countries have risen significantly in the seven months leading up to May 1, 2017 (graphic by Mel Racho)
Rishabh Mundhra came to U of T from Mumbai for the university's mechanical engineering program, consistently ranked first in the country and top-15 in North America.
Now going into his final semesters after a Professional Experience Year (PEY) at Toronto Hydro, Mundhra says the school and the city have exceeded his expectations.
He was particularly impressed with the diversity of Toronto.
"Everybody is equal, and all the cultures are given an equal platform to prosper and thrive, which is a great achievement for any international city," he said. 
The surge in interest from particular countries such as the U.S. and India "can be attributed to the perception of Canada as a particularly welcoming, stable, tolerant and inclusive destination" amid a climate of political uncertainty around the world, said Richard Levin, executive director of enrolment services and university registrar.
"Toronto in particular is seen as a positive place to study, and people feel welcome here." 
At the same time, the university has ramped up its outreach efforts in the U.S. recently with dedicated recruiters and admissions officers. In general over the last few years, U of T has also been making earlier offers of admission in January or February to international and domestic students, Levin said.
The fact that U of T is a magnet for international students is a big advantage in a highly integrated and globalized world, he added.
"What a great thing to come out of university with friends in three, four or five different countries" Levin said.
Although the university saw a sharp increase in U.S. applications after the presidential election in November, many prospective American students said their decision wasn't only based on politics. 
"I liked the programs they offered, and I thought it was a great fit for me so the president and the election just kind of played a small factor in it," Rebekah Robinson told The Associated Press at a U of T event in Washington D.C.
UTC