With a reputation for research and diversity, Canada's universities to remain a magnet for Iranian students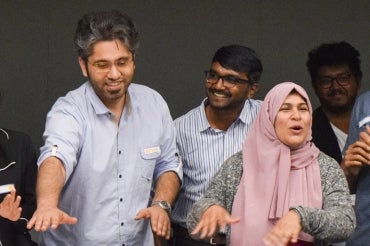 In many ways, Mohammad Salehe was representative of the University of Toronto's sizeable community of students from Iran – a talented researcher who was drawn to Canada by the academic opportunities and the country's reputation for welcoming newcomers.
Yet, Salehe's young life was cut tragically short before he was able to realize his full potential. He was one of six U of T students killed in the Jan. 8 crash of Ukraine International Airlines Flight 752, which killed all 176 passengers and crew.
Shot down by the Iranian military, the loss of Flight 752 dealt a heavy blow to U of T and universities across Canada – an estimated 46 students, faculty and researchers from 19  Canadian institutions were on the flight bound for Kyiv – and prompted a renewed appreciation of the strong ties between Canada's close-knit academic community and Iran.
For Seyed Mortazavi, Salehe's death hit particularly close to home. The pair went to middle and high school together before going on to attend Tehran's top-ranked Sharif University of Technology.
Mortazavi then moved to Canada to do his master's degree at U of T – along with a group of friends from Iran – with Salehe following a few years later to do his PhD with Eyal de Lara, a professor in the department of computer science in the Faculty of Arts & Science.
"[Salehe] initially planned to stay on in Iran for his PhD, but we thought he could flourish much more here in Canada because of his talent and knowledge," Mortazavi says.
"In only 16 months in Canada, he worked at Samsung for a bit, he collaborated with AT&T Research, he published a couple of papers – he had a lot of contributions in the brief time he was here.
"It's really a tragic loss."
While it's common for students like Salehe to come to Canada for graduate and post-doctoral research, Mortazavi says the dream of a Canadian education is one that actually takes hold quite early in Iran.
"From year one or two of their undergraduate studies, students in Iran start thinking about graduate studies abroad," he says. "We regularly get emails from students in Iran looking for information and advice. These emails usually start in September and start winding down in February when offers of admission go out."
Mortazavi says U of T's popularity among Iran's top students is due to a combination of the strength of its academic programs and the diverse and welcoming environment of the university – not to mention that of Toronto and Canada as a whole.
"As an academic institution, U of T is the top choice in Canada because of its reputation," Mortazavi says. "But it's also the reputation of the city of Toronto – there's a huge Iranian population in Toronto, which makes it an attractive destination for Iranians.
"People are also drawn to Canada due to the immigration system. They want to continue their academic careers, but they also want to choose countries that are welcoming to immigrants."
Neda Maghbouleh, an assistant professor of sociology at U of T Mississauga and a second-generation Iranian-American, describes Sharif University as "the equivalent of a U of T, Waterloo or MIT in Iran," and one of a number of Iranian universities that have acted as launching pads for students coming to Canada.
"For many decades, there has been a back-and-forth and scholarly exchange between Iranian and North American academics," says Maghbouleh.
She says the recent political climate in the U.S. means Canada has risen to become the top beneficiary of academic talent from Iran.
"The United States has more capacity, a larger number of universities and offers robust opportunities to move into industry and jobs, but the door to students from Iran has been completely shut due to the Muslim travel ban, and has only gotten more constrained since then – so the U.S. is completely off limits to Iranians at this point," she says.
"Given the climate of vilification and exclusionary rhetoric in the U.S. and Europe, Canada has the most inclusive and welcoming stance towards the community of academic researchers in Iran."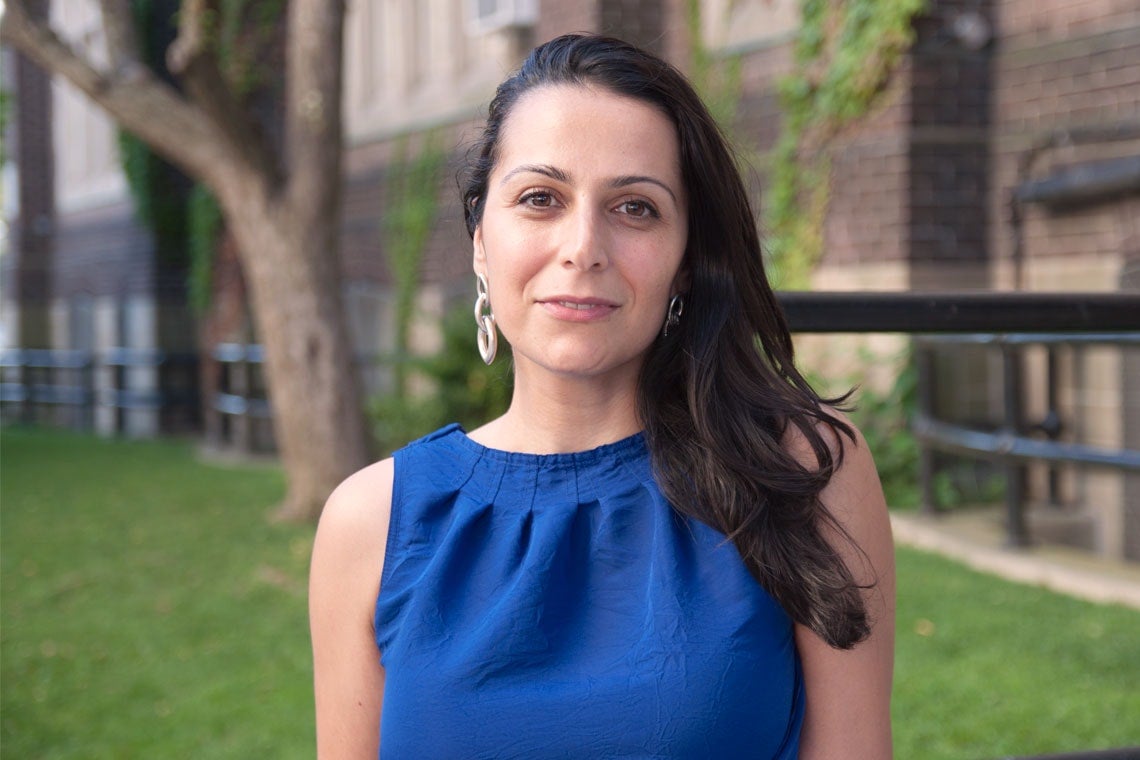 There has been a regular scholarly exchange between Iranian and North American academics stretching back decades, says Neda Maghbouleh, an assistant professor of sociology at U of T Mississauga (photo by Romi Levine)
However, Iranian students still face major barriers in coming to Canada, according to Maghbouleh.
"The dissolution of a strong diplomatic relationship between the Canadian and Iranian governments means that opportunities for scholarly exchange have been foreclosed, and there have been barriers put up," she says.
"So the fact that so many Iranians and people with ties to Iran have ended up in Canada really speaks to their resilience and determination to find a fruitful academic home here, despite geopolitical and structural barriers that make it really difficult for them to fulfil their scholarly ambitions."
So ubiquitous are Iranian students and academics in Canada that, according to Maghbouleh, "You're not going to find anyone in Canadian academia who doesn't have a one-degree-of-separation connection to someone who was affected by this tragedy."
Joseph Ferenbok, assistant professor in U of T's Faculty of Medicine and director of the Translational Research Program, is one of those academics. He was advising Mohammad Amin Jebelli, who was doing his Master of Health Science in translational research. Jebelli was among those lost aboard Flight 752.
"Amin had been to Canada when he was eight years old, I believe. Later, he knew he wanted to look for academic programs in Canada," Ferenbok says.
He says Jebelli was drawn to the Translational Research Program because he wanted to leverage his medical training – he was a physician who trained at the University of Tehran – to find new ways to have an impact on health care.
"He didn't just want to do a traditional thesis and basic science degree," says Ferenbok, who is also co-director of the Health Innovation Hub, or H2i, one of several entrepreneurship hubs on campus. "He was interested in commercialization, maybe starting a company and looking to solve problems through research."
Ferenbok says Jebelli traveled to Iran not only to meet his family, but also to do exploratory research related to his work translating a biodegradable filler matrix to care for post-operative wounds in patients with pilonidal disease, a chronic skin condition.
"On the one hand, we lost a potential clinician and entrepreneur," says Ferenbok. "But we also lost the kind of Canadian we should be proud to encourage – someone who is bright, kind and dedicated not only to his own career, but to others and to a greater social good.
"The people who were on the plane accurately represented a community of people who are well-educated, motivated and contributing to society in academe, research, medicine and engineering."
Mortazavi, for his part, says that while the plane crash tragedy has caused shock and sorrow in Iran, he doesn't fear that it will the stem the influx of talented Iranian students coming to Canada.
"I think of this as a one-time accident. The urge to leave Iran is so great that I don't think it'll be affected too much by this," he says. "The qualifications of students in Iran really fit with what professors in Canada want – especially in engineering and computer science. People are increasingly choosing to come to Canada.
"I think Canada is just a fantastic place for any person to live."
---
Feeling distressed? Find someone to talk to right now – and if there is an immediate risk, call 911.
Round-the-clock support:

Students can speak to a trained crisis worker at any hour of the day.
U of T My SSP for students: call 1-844-451-9700 or download the app at the Apple App Store or Google Play. Immediate counselling support is available in 35 languages and ongoing support in 146 languages.  
Other 24-7 supports available to students include:
The following services are available to students on all three campuses:
Faculty and staff have access to 24-7 support through:
UTC