Ontario budget links post-secondary sector funding to outcomes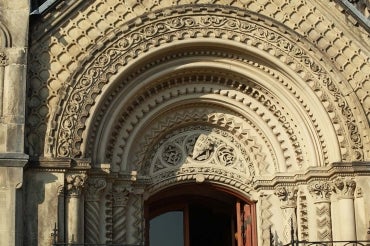 The University of Toronto plans to work with the Ontario government to measure the impact of its top-ranked scholarship and research, as well as innovation infrastructure, following a budget that links university operating grants to outcomes. 
In its first budget, delivered today, Premier Doug Ford's Progressive Conservative government announced changes to the strategic mandate agreements with 45 publicly funded colleges and universities that more closely tie provincial funding to performance-oriented outcomes.
The new measures, to be implemented when the current agreements expire in 2020, would tie 25 per cent of funding to performance outcomes in their first year, and then increase over three years to 60 per cent in 2024-2025.
There are also plans to reduce the number of metrics – like graduation rates and ability to attract research funding – that the agreements rely on to measure outcomes for universities.
"As an innovation and research powerhouse and a global top ten public university, U of T is delivering results for Ontario and driving social and economic development," said U of T President Meric Gertler.
"We welcome the opportunity to work with the government to identify the appropriate way to capture these results."
Ontario's budget also included plans to create an expert panel tasked with developing an action plan on intellectual property and maximizing commercialization opportunities at colleges and universities. It would potentially include representatives from the post-secondary sector, industry and the finance and legal sectors, among others.
It also announced there would be consultations with colleges and universities about how to best achieve faculty renewal objectives.
Overall, the Ontario government pledged to balance the books by 2023-2024, which is beyond its mandate, and pegged the current deficit at $11.7 billion.
"We have developed a reasonable path to balance," Finance Minister Vic Fedeli said. "Our path to balance in five years is a thoughtful and a measured approach to take ... Our entire premise is to protect what matters most."
The Ontario government also said it will invest $3.8 billion for mental health, addictions and housing supports over 10 years.
President Gertler, who recently announced a four-point action plan to address issues around student mental health, lauded the province for moving forward on a health issue that impacts people across the province, including post-secondary students. 
"The success and well-being of our students is the university's highest priority," he said. "Investments from the government to address the acute increase in the need for mental health services is a positive step.
"We look forward to hearing more about how this funding will be distributed and are hopeful that students in the university sector will benefit."
The changes in the budget aimed at Ontario's colleges and universities come on the heels of other cost-saving measures announced earlier this year.
In January, Merrilee Fullerton, the province's minister of training, colleges and universities, announced plans to cut tuition by 10 per cent for domestic undergraduate students and then freeze tuition at those levels in 2020-2021. Fullerton also revealed changes to the Ontario Student Assistance Program, or OSAP, that will result in fewer students receiving non-repayable grants through the program – effectively undoing changes made by the previous government that were aimed at ensuring low-income students could attend college or university for free.
At the same time, the Ontario government introduced a plan that would allow students to opt out of paying some non-tuition fees.
In its most recent budget, U of T said it will take in $88 million less than it previously forecast in the upcoming academic year as a result of the tuition changes. The university relies on tuition and other fees to make up about 63 per cent of its total funding. Another 24 per cent comes from provincial operating grants, while about 13 per cent comes from income related to investments or U of T's endowment, as well as other sources.
UTC