A night of big ideas: Celebrating 50 years of the Connaught Fund at U of T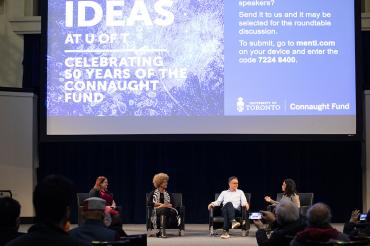 The dangers of international digital espionage. The earliest moments of the universe. How scientists can also be activists and changemakers.  
These were some of the topics University of Toronto researchers delved into at a recent event celebrating the impact of the Connaught Fund, which has supported research excellence and innovation across the university for 50 years.
Members of the community gathered at Convocation Hall to hear Ronald Deibert, Renée Hložek and Maydianne Andrade discuss the impact of their research and the role of university researchers in society. A professor in the department of political science in the Faculty of Arts & Science, Deibert is also director of the Citizen Lab at the Munk School of Global Affairs and Public Policy. Hložek is a cosmologist and associate professor at the Dunlap Institute and the David A. Dunlap Department for Astronomy and Astrophysics in the Faculty of Arts & Science. Andrade, a University Professor in the department of biological sciences at U of T Scarborough and an expert on the black widow spider, is a leading advocate for equity and inclusion.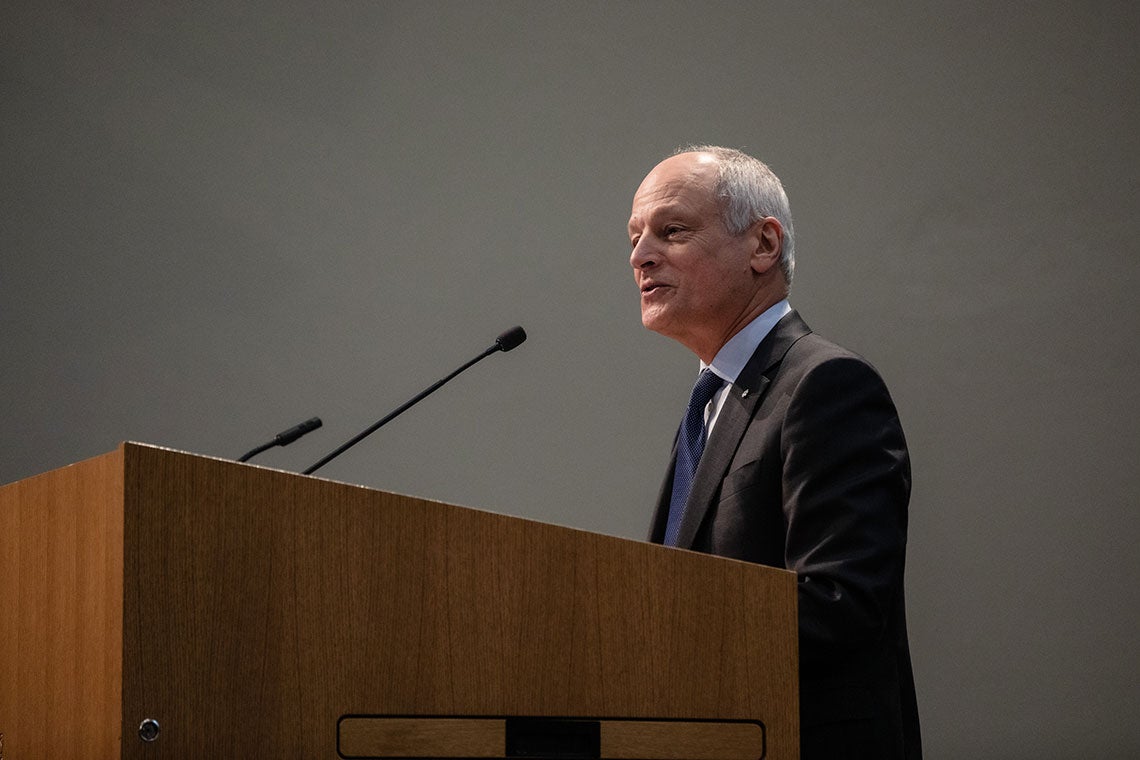 Over the years, the Connaught Fund has supported the pathbreaking work of all three researchers – part of what President Meric Gertler called the fund's "extraordinary legacy" in his opening remarks.
"Not only does the Connaught Fund support research excellence from diverse disciplines and across different career stages it also supports inclusive excellence," he said.
President Gertler said the Connaught Indigenous Funding Stream, which supports Indigenous community-driven research at U of T, and the Connaught Major Research Challenge for Black Researchers, which will strengthen the research capacity of U of T's Black academics, are two initiatives that deepen the university's commitment to education and discovery.
Created in 1972 from the sale of the Connaught Laboratories, the Connaught Fund has since given out more than $179 million to researchers across myriad disciplines – and is Canada's largest internal university research funding program.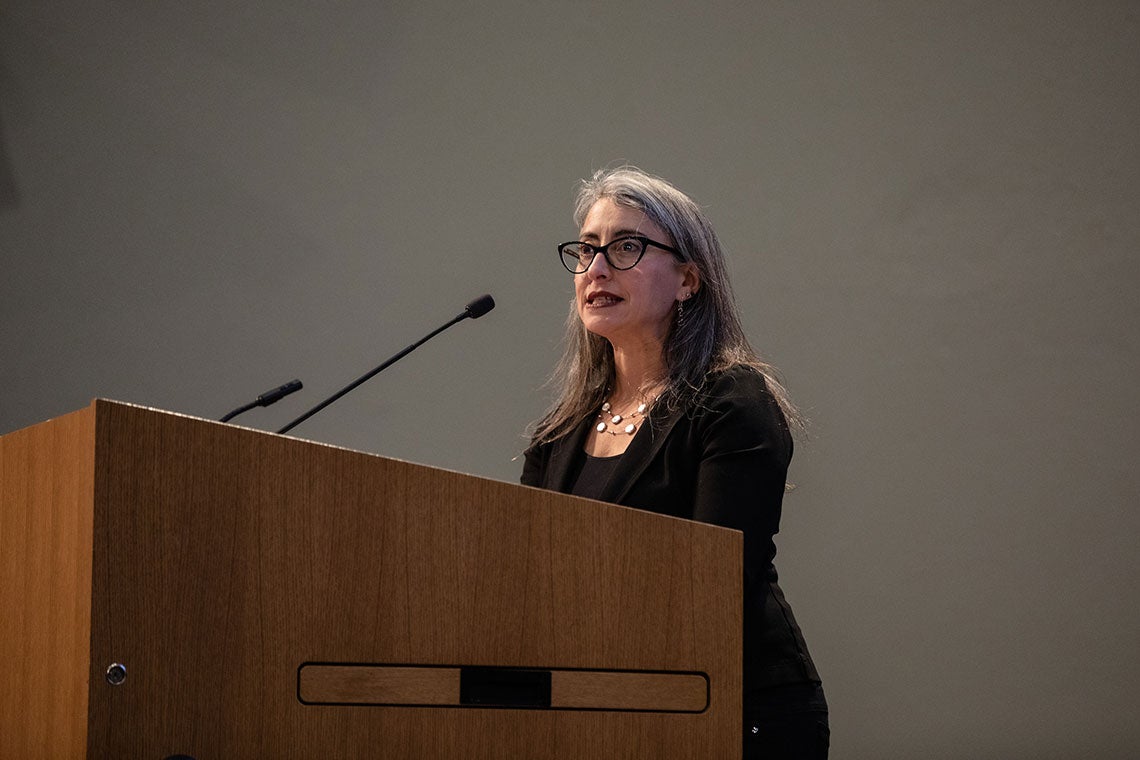 "The program supports global challenges, community partnerships and offers dedicated funding streams to help increase the research impact of PhD students, Black and Indigenous researchers and U of T-led startup companies," said Leah Cowen, U of T's vice-president, research and innovation, and strategic initiatives.
Andrade, renowned for her research on sexual selection, mating behaviour and the biology and ecology of black widow spiders, focused her presentation on activism in science and how she has leveraged her platform to create change.
"Scientists should stay in their lane – I've heard this a lot," she said. "Our job is to create solutions and knowledge that other people who understand policy will then apply. But of course, advising solutions is not the same as solving a problem."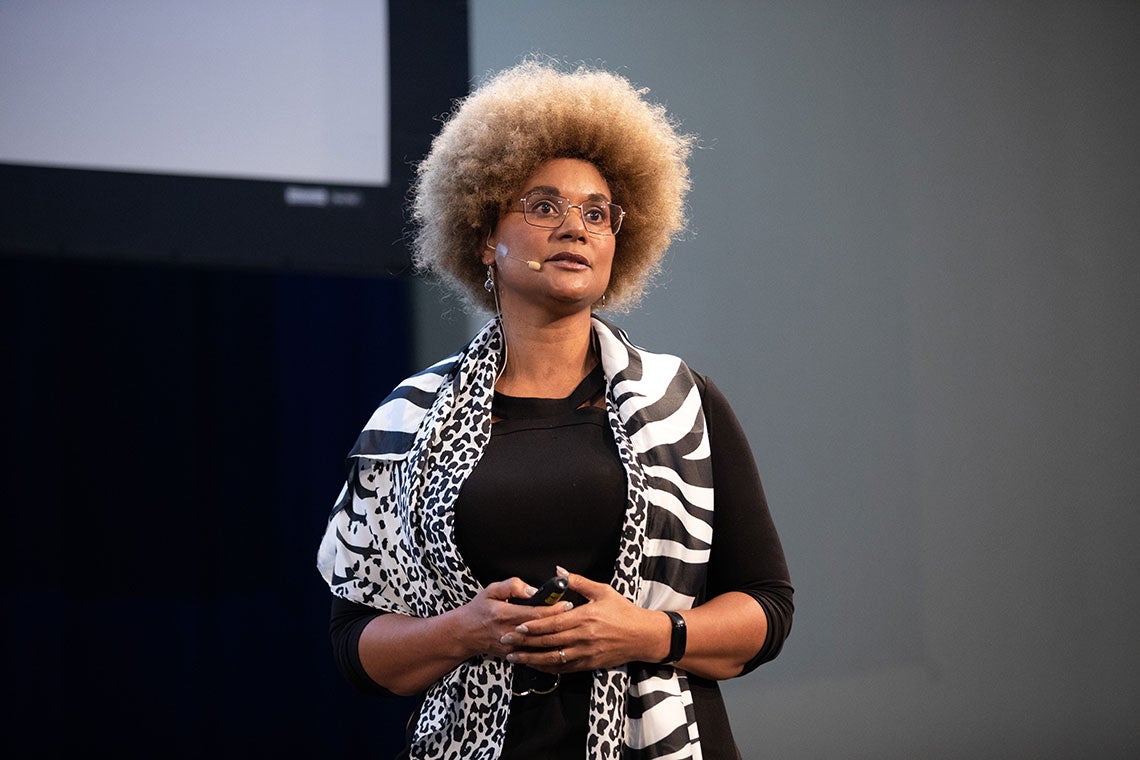 As the co-founder and president of the Canadian Black Scientists Network and founder and co-chair of the Toronto Initiative for Diversity and Excellence, Andrade has worked to increase inclusion within institutions across Canada through education and advocacy.
Deibert, meanwhile, has contributed to the publication of more than 120 reports covering research on cyber espionage, commercial spyware, internet censorship and human rights. His talk explored Citizen Lab's research into targeted digital espionage against civil society, outlining major cases that have received international attention and have prompted scandals in countries such as Greece, Spain and Mexico.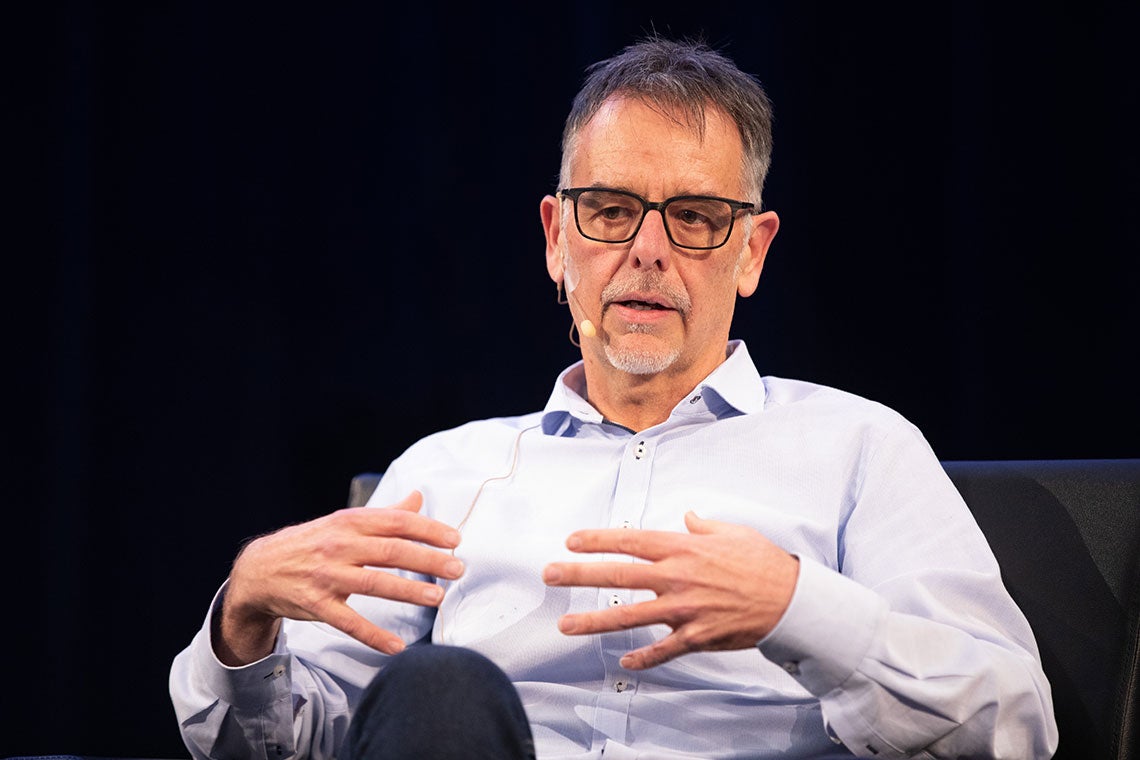 In her work, Hložek uses statistical methods and precise observations to answer cosmic questions.
"I'm interested in what the universe is made of, how it's changing over time and then eventually how it's going to end," she said.
Hložek presented some of the observations used to put together the puzzle pieces of the universe and emphasized the importance of telescopes in her research.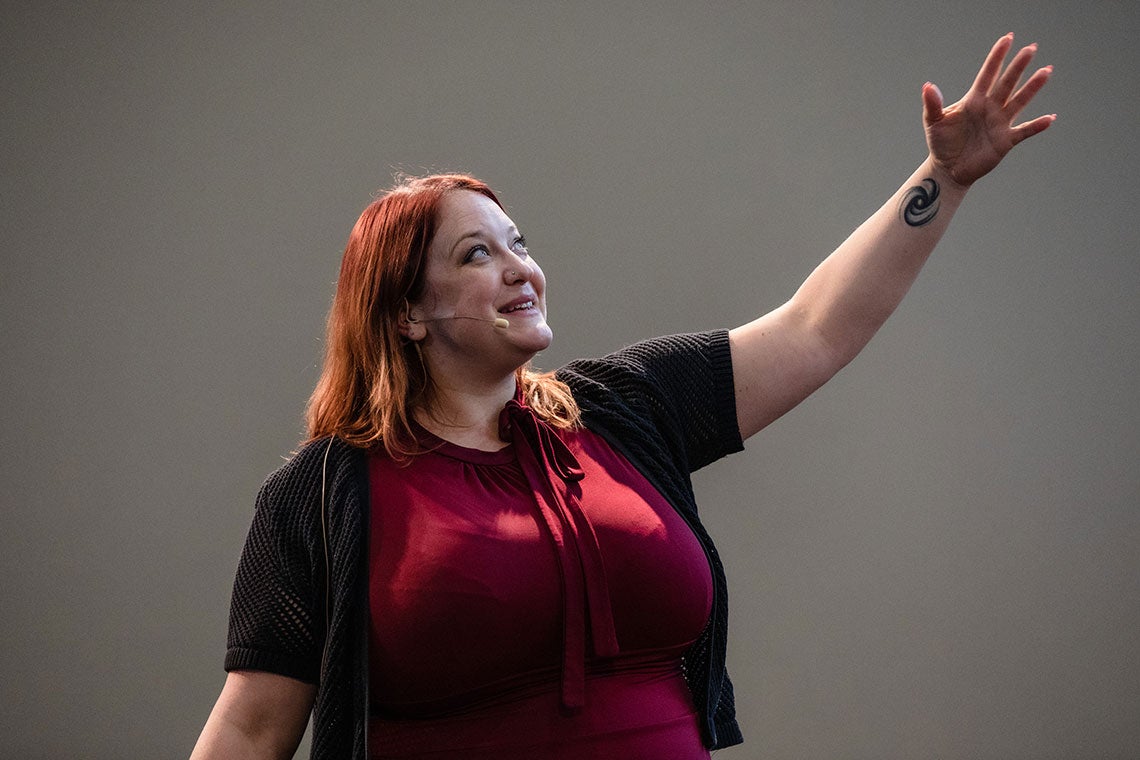 The presentations were followed by a roundtable discussion hosted by broadcast journalist Mary Ito. Audience members had a chance to ask questions and the researchers discussed the importance of university research and the next big ideas to influence our society.
"I'm really encouraged by the growth of the field which I'm a part of," said Deibert. "We are seeing a healthy community worldwide of people who are involved in this type of digital accountability work. The hope I have is that the field continues to grow."
"I think it's a responsibility of the universities to do this type of public accountability research."
UTC