New York Times, U of T team up to talk about Toronto's emerging Syrian food scene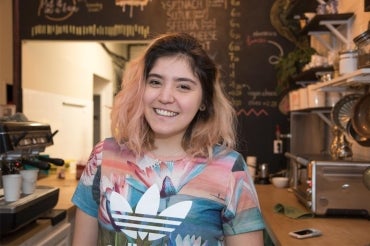 Torontonians are obsessed with food. They stand in lines the length of city blocks to try Japanese tarts, share their meals religiously on Instagram and are on the constant lookout for the city's hidden culinary gems.  
It's something Jala Alsoufi noticed as soon as she arrived in Canada from Saudi Arabia in 2012.  
"It was definitely pleasantly surprising when I moved here to find that there were so many cuisines and cuisines I would have never imagined trying back home," she says.
Alsoufi, who was born in Damascus, Syria, moved to Toronto to attend the University of Toronto where she studied architecture and psychology, graduating in 2016. The rest of her family immigrated a few years later.
Noticing a lack of Syrian food available at the time, Alsoufi and her family decided to open a restaurant on a trendy stretch of Queen Street West called Soufi's.
Two years after Syrian refugees began arriving in Toronto, a Syrian food scene is slowly starting to emerge with a handful of restaurants, cafés and caterers – a trend that has attracted the attention of the New York Times.
Alsoufi joined fellow Syrian restaurateurs as well as the New York Times' food editor Sam Sifton and reporter David Sax for an event on Jan. 15 organized by U of T and the Times.
A Toronto Tasting With the Times explored the emergence of Syrian cuisine in Toronto, following an article written by Sax on the topic – the first of a series of stories about Canadian food.
"The emergence of Syrian cooking illuminates an immigrant community's integration into the broader population, and the bridge that food can build to a new life," writes Sax in the Times' article.
Considering half of Torontonians were born outside of Canada, the city's food scene is as diverse as its population.
"There's no question that delicious food does a better job of greasing the skids of acceptance of immigrant groups than anything else I can think of," Sifton says. "You see this in Toronto; we've seen it over waves of immigration in the States as well."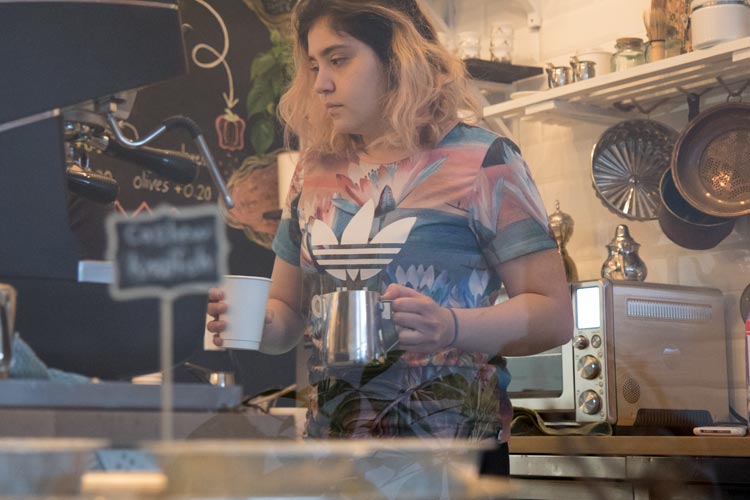 While Alsoufi has enjoyed introducing Syrian cuisine to Toronto foodies, Syrian immigrants are also a big customer base for Soufi's, arriving in big groups from Scarborough and Vaughan to eat the restaurant's street food-style fare, she says.
"It's so nice to see and so nice to hear positive feedback from them because they know what they're talking about," she says.
Most of Alsoufi's staff are Syrian newcomers too, some of whom arrived in Canada as recently as six months ago.  
Restaurants like Soufi's serve as an important part of the city's broader cultural identity.  
"A lot of the vibrancy of the city, the social vitality of the city, the economic viability of the city revolves around food but more specifically, around the integration of immigration and food," says Kenneth MacDonald, an associate professor of human geography at U of T Scarborough who spoke at Monday's event.
MacDonald is also part of the faculty at the Culinaria Research Centre at U of T Scarborough, which studies the intersection of food and culture.
While reporting can reach a wide audience, the academic study of food is crucial to the way we understand the role of food in a city, says Sifton.
"The fact of the matter is that if left to their own devices, cities would simply consume the food and move on and never really think about how it arrived, why it's important, and what role it plays in the larger understanding of a city's fabric," he says. "It's my job to eat some food and ask some questions, but the academics help explain what the ultimate effect of this over time is on the rise or indeed the fall of a city.
"I'm tremendously grateful to academics who do that."
UTC