In memoriam: Louis Siminovitch, the father of genetic research in Canada
The University of Toronto community is remembering University Professor Louis Siminovitch, a scientific visionary who was the first chair of what is today the department of molecular genetics in the Temerty Faculty of Medicine.
Siminovitch, who was also the founding director of the Lunenfeld-Tanenbaum Research Institute (LTRI) at Sinai Health, died this week nearly one year after celebrating his 100th birthday, which took place as COVID-19 forced the world to physically distance and scientists stepped up to confront the challenge of a lethal new virus.
Many former colleagues of "Lou," as he was affectionately known, used the occasion to highlight his many contributions, and U of T established a catalyst trainee award in his name.
"Lou had a transformative impact on biomedical research in Canada and around the globe," said Leah Cowen, associate vice-president, research and former chair of molecular genetics at U of T.
"He was relentless in his pursuit of research excellence, with an inspiring commitment to mentoring generations of scientists and leading scientific communities."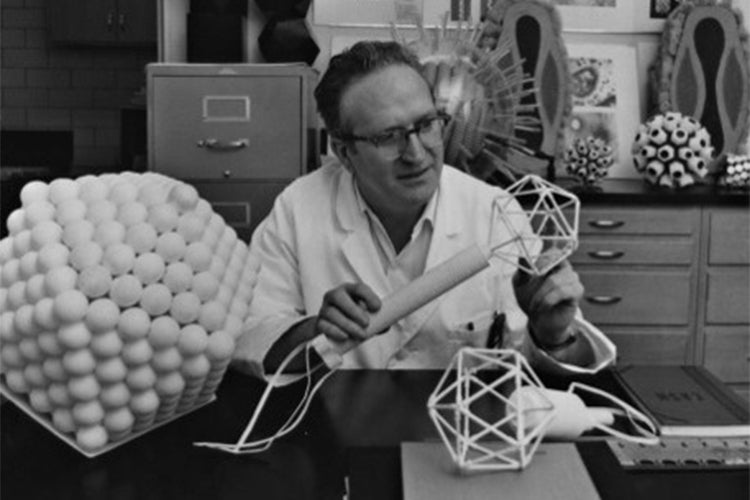 As a molecular biologist and pioneer in human genetics, Siminovitch made important contributions in the fields of bacterial and animal virus genetics, human genetics and cancer research, publishing more than 200 papers.
His work helped uncover the genetic bases of muscular dystrophy and cystic fibrosis, and it laid the groundwork for genetic connections to cancer. "The better the science, the better the patient care," Siminovitch used to say. 
Siminovitch contributed to the Nobel Prize-winning work in molecular genetics of Jacques Monod and Andre Lwoff during his years at the Pasteur Institute in Paris. He was an inductee in the Canadian Medical Hall of Fame, and a Companion of the Order of Canada.
Daniel Drucker recalled that when he returned from a postdoctoral position at Harvard University in the 1980s to set up a lab in Toronto as a principal investigator, a colleague suggested he speak to Siminovitch.
"Lou didn't know me but he was very generous of his time and he gave me valuable advice on grants and direction in research that continued for many years," said Drucker, a professor in the department of medicine at the Temerty Faculty of Medicine and a senior investigator at LTRI.
"He was a strong, opinionated personality, and not everyone was thankful when, unsolicited, he told them what to do and when. But he was a huge force in building the modern molecular biology research ecosystem in Toronto, Canada and the world."
Siminovitch was renowned as a mentor and researcher, but also as a scientific builder. He played key roles in establishing and developing several top research environments in Canada, including the Ontario Cancer Institute at Princess Margaret Hospital and The Hospital for Sick Children Research Institute.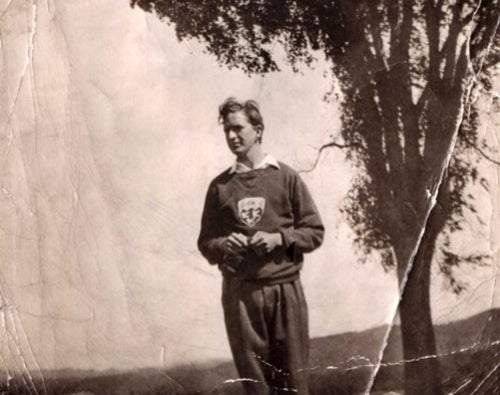 At age 65, when others might have contemplated retirement, Siminovitch was at the top of his game. Mount Sinai recruited him to build an academic research institute and, as inaugural director, he attracted 25 of the globe's most eminent scientists to the team. Thanks to his foundational efforts, LTRI is today the top-ranked biomedical research institute in Canada.
"Canadian biomedical research owes a huge debt to Lou," said Jim Woodgett, a professor of medical biophysics at the Temerty Faculty of Medicine and former Koffler director of research at LTRI. "He instilled the importance of mentorship, of quality, and of balance – and inspired us all to fulfill our potential. His impact will live on in the many scientists and leaders he inspired."
A giant of science, Siminovitch was also a well-rounded individual with wide-ranging interests in the arts and a deep commitment to family. The Elinore and Lou Siminovitch Prize in Theatre bears his name and that of his late wife, a highly respected playwright.
Even in his final years, Siminovitch could still be found regularly at LTRI – often in the office of his daughter, Katherine Siminovitch, professor of medicine and immunology at the Temerty Faculty of Medicine and senior investigator at LTRI.
"Lou's leadership to the scientific and academic community changed so many careers," said Gary Newton, president and CEO of Sinai Health. "His work shaped Canadian medicine in a very profound way and his impact can be seen every day in the halls and labs of Mount Sinai Hospital."
Mount Sinai Hospital will mark its 100th anniversary in 2023, and the hospital's foundation is honouring Siminovitch's achievements through a Sinai 100 Chair in his name.
At U of T, the department of molecular genetics will offer the Dr. Lou Siminovitch Catalyst Award on a competitive basis to the best acclaimed senior PhD student (3rd year or beyond), working in the broad area of genetics who demonstrates a commitment to mentorship and the importance of mentorship in enabling their scientific career.
Medicine