Meet six of U of T's newest medical school grads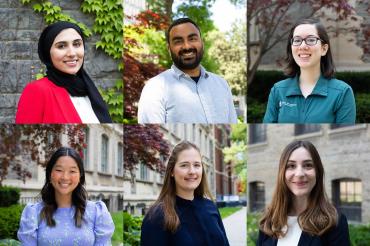 Graduates from the University of Toronto's Temerty Faculty of Medicine crossed the stage at Convocation Hall last week, taking another important step toward their future careers. 
Writer Julia Soudat asked six of them to reflect on why they wanted to pursue medicine, what they've gained from medical school and what lies next in their journeys.
Below is an edited and condensed version of those conversations:
---
Laura Feldman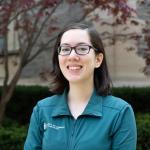 Valedictorian, Class of 2023
Up next: Public Health and Preventive Medicine, University of Toronto
I come from a medical family – and although this gave me a huge leg up, it didn't necessarily make me want to be a doctor.
I saw how it could be a hugely satisfying job. However, I also saw how it could be a path to burn-out, and how it is by no means the only way to make a positive difference with one's career.
After earning my master's degree in epidemiology at the Dalla Lana School of Public Health, I worked for several years at the Hospital for Sick Children as a research analyst in Dr. Teresa To's lab.
Although I really loved research, I started to feel disconnected working with millions of anonymous data points. In order to be effective and impactful, I felt I had to gain a deeper understanding, through medical school, of health and what it meant to people.
I'm excited (and nervous) to be starting a residency in public health and preventive medicine at the University of Toronto. It's kind of the perfect program from which to continue my journey of gaining proficiency in clinical medicine at the individual level while training to work to improve the health of populations.
Calandra Li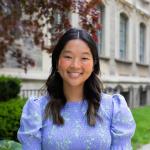 Up next: Plastic, Reconstructive and Aesthetic Surgery, University of Toronto
I grew up in a very large and tight-knit family. So for me, it was important to pursue a career that centred around community and helping one another – and medicine checks those boxes. I also admire medicine as a profession that intrinsically demands of its members to be committed to lifelong learning, leadership development and intimate human connection.
I am humbled to have the opportunity to walk patients through some of the most complex and challenging moments of their lives and offer them and their loved ones even a tiny bit of compassion and understanding.
I will be starting residency in the division of plastic, reconstructive and aesthetic surgery at the University of Toronto. I became interested in plastics because a close family member had surgical intervention for an auto-inflammatory dermatologic condition. That personal connection grew into a passion for this field, which necessitates creativity and discipline in order to restore form, function and confidence to patients' lives.
Sachin Kumar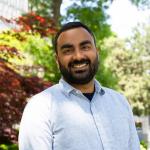 Up next: Pediatrics, Accelerated Research Pathway, Boston Children's Hospital
I came across the MD/PhD program while I was completing my master's degree in molecular genetics. I had previously been very research-focused, but my curiosity grew around how to connect basic biological research advances to make an impact for patients at the bedside.
I learned about the role of a physician-scientist – someone who not only treats and cares for patients, but also uses their experiences to ask clinically informed questions. Within the MD/PhD Program I have been able to do exactly that. My research revolved around understanding the genetic underpinnings of two debilitating brain tumours, and I continue to work to develop novel targeted therapies to treat these cancers.
I am really excited to start residency and this next chapter. I have been at the University of Toronto for 15 years, and it has been such a formative experience for me. As I head out to Boston, I look forward to working with new faculty mentors and getting involved in research at the Dana-Farber Cancer Institute.
Irene Harmsen
Up next: Neurosurgery, University of Alberta
It's been my dream to become a physician since high school when I started volunteering at my local hospital and got involved in medical research. I experienced first-hand how physicians can help patients and their families through these encounters.
For most, medical school is a four-year journey. However, I was fortunate enough to complete the combined MD/PhD program, which gave me double the amount of time to enjoy all aspects of medical school. Highlights include leading the Neurosurgery Interest Group, being an MD/PhD mentor and co-founding a precision neuroscience company called Cove.
I'm excited to start a new chapter in Edmonton as part of the neurosurgery residency program at the University of Alberta. My early interest in the brain stemmed from its complexity and dynamic nature and the mystery of this intricate organ. I look forward to honing my surgical skills and learning how to best treat patients both in and out of the operating room.
Elya Quesnel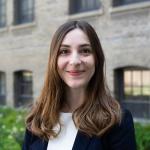 Up next: Pediatrics, University of Montreal / Centre Hospitalier et Universitaire Sainte-Justine
In 1920, in a small town near Paris, a simple wooden box served as an improvised incubator to save my grandmother and her twin sister. Born prematurely and weighing only one kilogram, they spent months in that incubator. My grandmother lived to be 94 years old. Her story, which taught me that a child is much more than their illness, is why I wanted to become doctor and a pediatrician.
I'm excited to be there for children and to learn the tools to help families in difficult times. I look forward to working with colleagues and allied health teams to have an early impact on a child's disease trajectory, and to being able to contribute to the field with translational and clinical research.
At U of T, I had the chance to learn from pediatric teams at SickKids, North York General Hospital and Michael Garron Hospital.
I am extremely grateful and excited to continue in pediatrics by joining the Centre hospitalier universitaire Sainte-Justine, and practise in French – my first language.
Rehona Zamani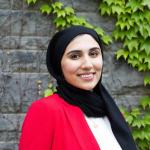 Up next: Obstetrics and Gynaecology, University of Toronto
There are many factors behind my decision to become a physician and I am grateful that this list continues to grow. However, the most significant influence was my intimate understanding at an early age of the impact of the social determinants of health.
I was raised in a tight-knit community in Toronto that endured significant poverty, food insecurity and racialization. Witnessing the impact of these factors on individual and community health inspired me to pursue a field of advocacy and leadership in health care. 
I am energized and inspired by my interactions with patients, and I look forward to having a positive impact on communities on a local and international scale. I hope to contribute to the advances in improving maternal health, especially in rural and remote areas. 
As an obstetrics/gynecology resident, I look forward to gaining the medical knowledge and surgical skills to provide meaningful and patient centred-care. I am astounded by how much I have grown as a person through medical school and look forward to witnessing who I am after residency.
Medicine