Meet fake news investigator and U of T student Ian Dennis Miller
After seeing a strange and garbled story on a pro-Trump forum, Miller traced it to its original source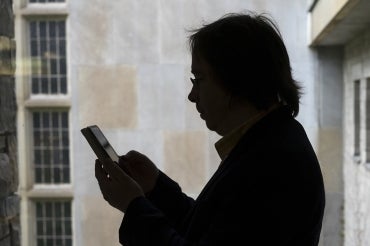 Ian Dennis Miller doesn't smoke a pipe or wear a deerstalker cap, but he does solve mysteries. 
The University of Toronto PhD student in the department of psychology did some Internet sleuthing last week, discovering that a story posted on a pro-Donald Trump online forum was in fact a strangely garbled version of a Los Angeles Times article. 
Through some digital detective work, he was able to track down the original L.A. Times story and notify its author, Jessica Roy, who recently reported on the experience of "becom[ing] fake news."
Miller stumbled on the fake story while browsing r/The_Donald, a corner of Reddit which says it's reserved for "serious supporters" of U.S. president Donald Trump. The article on good-kingnews.com described a new business venture by the alt-right provocateur and former Breitbart editor Milo Yiannopoulos, but it was written in awkward English that sounded at times like nonsense.
For example, the article referred to Vanity Fair magazine as Vanity Truthful, and renamed the activist movement Black Lives Matter to Black Lives Subject. The college campus phenomenon Free Speech Movement was instead called Cost-Free Motion. 
"It's obvious that a sentient creature had authored this article, but it was all wrong," said Miller, whose dissertation focuses on memes and the propagation of political ideas through social networks. "All the verbs were weird. It was only technically English."
Despite the glaring mistakes in the story, few if any users on Reddit seemed to notice that the article was filled with gibberish, he said.
"It's almost like Schrödinger's cat – as long as you don't observe it, it's simultaneously dead and alive. This article, nobody looked at it. Nobody clicked through to it so it's almost like it's true and false at the same time." 
Nevertheless by Monday, it had received 6,900 upvotes or positive ratings.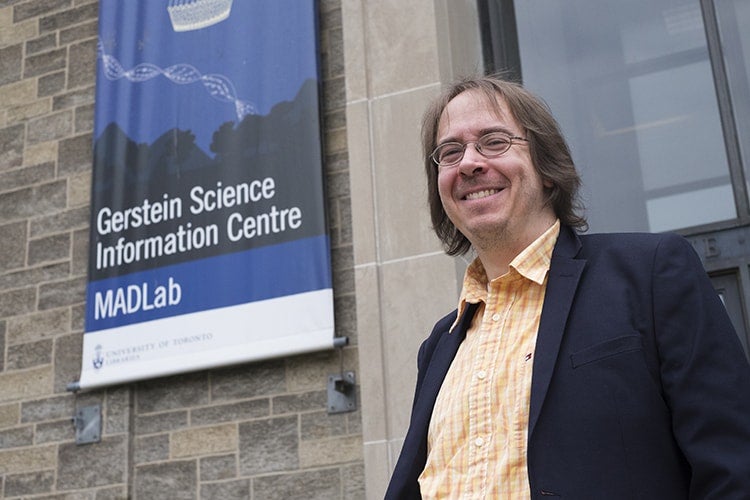 Miller in front of U of T's Gerstein Science and Information Centre (photo by Geoffrey Vendeville)
After poking around on the site, Miller found that many of the articles were outdated. He learned that the site was registered anonymously only a few months earlier. Then, he discovered another telling clue: a story about German Chancellor Angela Merkel contained a computer code that looked as if it was left there by accident.
"What this code does is it goes to another website, and it steals content," he said.
Miller's theory is that the text of Roy's story was translated into a different language and then back into English to avoid detection.
"This was specifically designed to deceive people online."
Instead of stopping there, Miller decided to look for the original story and tell the author. He doesn't remember exactly how he traced the story back to Roy, the L.A. Times journalist, but he thinks it may have been by searching Google News within a 24-hour time frame. 
"I was really blown away," Roy told U of T News. "I've actually written about fake news and the alt-right before so I'm familiar with it, but I have not seen an article go as laterally as this did from real news to fake news."
She hasn't found out who was behind the site either, but she did reach the user who posted the fake article to Reddit.
"I got a surprisingly nice response from him," she said. "I thought he'd be like, 'You're lying L.A. slime, fake media,' but he said, 'I'm sorry you didn't get credit.'"
The case is far from closed. 
"For me, this raises so many questions, and it will probably influence the future directions of my research," Miller said. "We're witnessing a really astonishing phenomenon right now, and in some ways it's going to cause us to question reality."
UTC