Maclean's names U of T Canada's top school by reputation for 2018
"In the heart of Canada's largest city, a multicultural campus, stunning architecture and bleeding-edge research have earned global renown"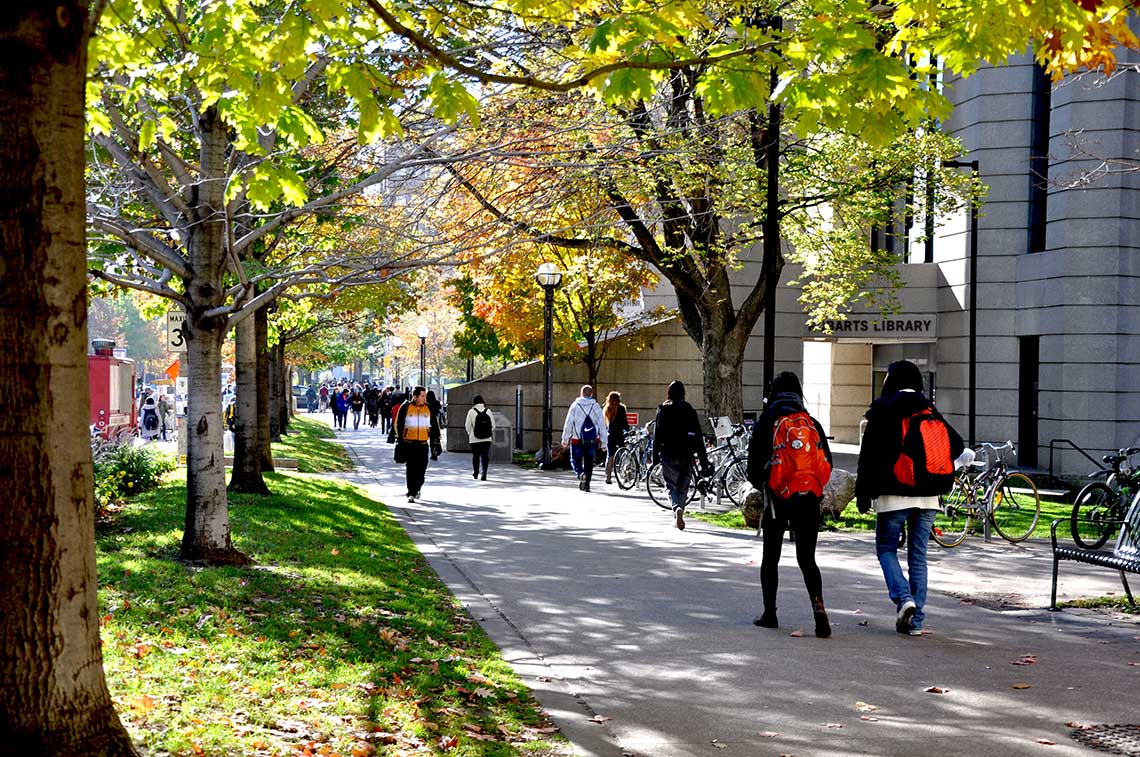 This week, the University of Toronto was named the world's top public university for the fourth year in a row by the 2017 National Taiwan University (NTU) Ranking, which ranks based on research. U of T placed fourth overall in the world, following Harvard, Johns Hopkins and Stanford universities. The university also continues to be the highest-ranked Canadian university and one of the top-ranked public universities in the five most prestigious international rankings.
Today, U of T garnered yet another honour from Maclean's magazine: Canada's top school by reputation for 2018. "In the heart of Canada's largest city, a multicultural campus, stunning architecture and bleeding-edge research have earned global renown," Maclean's writes in a headline.
The magazine cites the university's 20-per-cent increase in foreign students who accepted admission in 2017, which the Boston Globe attributed partly to the school's cultural diversity. It praises One Spadina, the new home of the John H. Daniels Faculty of Architecture, Landscape and Design, quoting the Globe and Mail, which called it "one of the best Canadian buildings of the past decade."
It cites U of T's "stellar reputation" for research, giving as an example Geoffrey Hinton, professor emeritus of computer science and one of the world's foremost authorities on artificial intelligence. "He and his students are responsible for turning Canada into what the New York Times calls a 'high-tech hotbed,'" Maclean's writes.
The magazine also gives a shout-out to U of T associate professor Raquel Urtasun, who is now running Uber's first international research lab in Toronto, and the Rotman School of Management's Creative Destruction Lab, for giving startups access to the world's only commercially available quantum computers.
It also mentions other research that has made headlines, and names other faculty who have drawn a lot of attention: Assistant professor Angela Schoellig of the University of Toronto Institute for Aerospace Studies, who was named one of the world's top innovators under 35 by MIT Technology Review, and Aisha Ahmad, an assistant professor of political science at U of T Scarborough and the Munk School of Global Affairs, whose new book Jihad & Co. explores how groups like Islamic State rose to power by exploiting local businesses in conflict zones. 
UTC