'A life-long champion of accessibility': U of T remembers former lieutenant governor and alumnus David Onley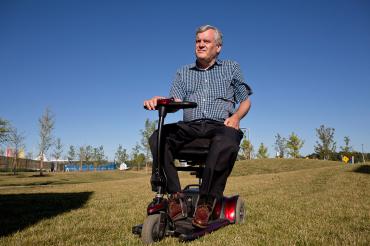 The University of Toronto community is mourning the loss of David Onley, a passionate advocate for disability rights and accessibility whose close relationship with the university spanned decades. 
An alumnus of U of T Scarborough where he was a senior lecturer in its political science department, Onley served as lieutenant governor of Ontario from 2007 to 2014 following a distinguished career as a broadcaster.
He died Saturday at the age of 72, leaving behind wife Ruth Ann and three children, Jonathan, Robert and Michael and their families.
U of T President Meric Gertler said the university was mourning the loss of "a great Canadian and U of T citizen" who was a lifelong champion of accessibility.
"He made a difference in the lives of so many Ontarians," President Gertler said. "We send our deepest condolences to the Onley family at this sad time. We will miss this true gentleman."  
It was just one of the many tributes that poured in for Onley over the past 48 hours, including from Prime Minister Justin Trudeau, Ontario Premier Doug Ford, Ford's predecessor Kathleen Wynne and Toronto Mayor John Tory.
"On behalf of the U of T Scarborough community, I extend our sympathies for the loss of such a remarkable human being, an exceptional citizen and dedicated alumnus whose accomplishments have positively affected us all," said Wisdom Tettey, U of T vice-president and principal of U of T Scarborough.
"He truly exemplified our institution's values of inclusive excellence and will be sorely missed."
A survivor of childhood polio, Onley was noted as the first broadcaster in Canada with a visible disability. Early in his television career the camera would often focus above his waist, but Onley insisted that he be shown with his mobility device. He spent more than two decades as a reporter and anchor at Citytv before being appointed lieutenant governor. 
In addition to being an accessibility consultant for the Rogers Centre and Air Canada Centre, Onley was the inaugural chair of the Ontario government's Accessibility Standards Advisory Council, responsible for advising the government on how to improve accessibility across the province.  
In 2018, Onley was appointed to lead a review of the Accessibility for Ontarians with Disabilities Act. He wrote a deeply critical report, noting Ontario was nowhere near its goal of achieving full accessibility by 2025 and highlighting existing physical barriers, high unemployment among people with disabilities and ableism as major contributing factors preventing inclusion. 
He proudly served as U of T's ambassador for the 2015 Pam Am and Parapan Games, ambassador for the 2017 Invictus Games and, in his role as lieutenant governor, represented Canada at the 2008 and 2012 Summer Paralympic Games.
Onley received numerous awards and honours in recognition of his advocacy work including the Order of Canada, Order of Ontario, Rick Hanson Award of Excellence as well as inductions into the Canadian Disability Hall of Fame and the Scarborough Walk of Fame. He received an honorary degree from U of T in 2009.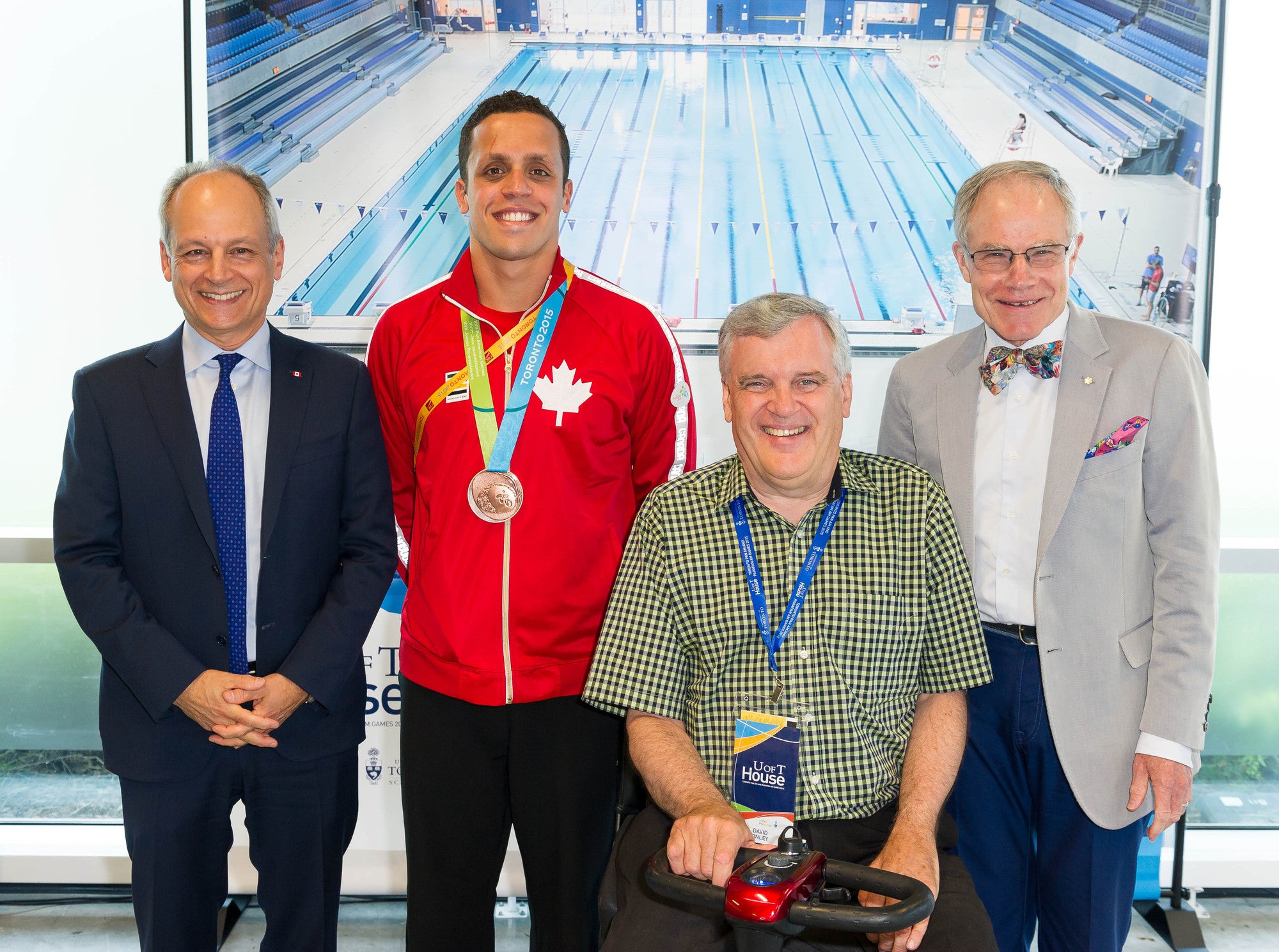 From left to right: Meric Gertler, Zack Chetrat, David Onley and Bruce Kidd (photo by Tyler Rumi)
Born in Midland, Ont. and raised in Scarborough, Onley was a proud U of T Scarborough alumnus who graduated with an honours bachelor of arts degree 1975. He fondly remembered his time as president of the Scarborough College student council and helped create a radio station on campus.  
Immediately following his retirement as lieutenant governor, he returned to U of T Scarborough as a senior lecturer in the department of political science where he created and taught the courses "Politics of Disability" and "Sources of Power: The Crown, Parliament and the People."
Associate Professor Christopher Cochrane called Onley "a fantastic colleague and an even better person" who also actively supported student associations and events, including the Political Science Students' Association. He also organized panels in the department with colleagues from across Canada on the role of the Crown in Canadian politics.
Natasha Carr, a former student of Onley's at U of T Scarborough, remembered Onley as a strong mentor with whom she kept in touch while working for Global News Toronto.
"He was such a great and humble man – beyond giving of his time," she said.
Current Lt. Gov. Elizabeth Dowdeswell, called Onley a valued friend and colleague in a statement released Jan. 14.
"While in office, his commitment to accessibility fostered an acute awareness that access to opportunity for all is a powerful force transforming individual lives, and society as a whole," said Dowdeswell.
It was a cause Onley continued to champion during the COVID-19 pandemic, which laid bare the ongoing inequities in society.
"There's a monumental task ahead of us in rebuilding after the pandemic, but I'm hopeful meaningful change will happen," Onley said. "If we want to build a healthier, more prosperous society, it should go without saying that it needs to be a more accessible, inclusive society as well."
UTSC