Kepler Communications receives $3.8 million to mass-produce nanosatellites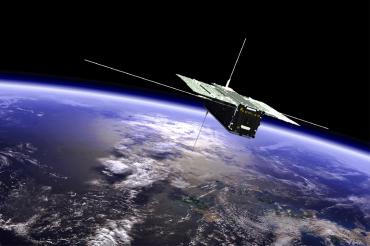 Kepler Communications, a satellite telecommunications startup that originated at the University of Toronto, has received $3.8 million in interest-free repayable funding from the federal government, according to the Toronto Star.
The funding from the Federal Economic Development Agency for Southern Ontario (FedDev Ontario) will enable Kepler to "set up an advanced nanosatellite manufacturing facility, making it the first Canadian company to mass-produce nanosatellites," the Star reported.
It's part of a total investment of $14.6 million to support the long-term growth of six technology companies based in Toronto and is expected to create 128 skilled jobs, according to FedDev Ontario.
The announcement came days after BetaKit reported that Kepler became Canada's largest satellite operator following the launch of two new satellites, bringing its total number of satellites in orbit to 15. 
The company's origins can be traced to the University of Toronto Aerospace Team, a not-for-profit initiative launched by CEO Mina Mitry during his graduate studies in aerospace engineering at U of T. That's where Mitry met fellow co-founders Jeffrey Osborne, Mark Michael and Wen Cheng Chong.
In a statement, Mitry said the FedDev backing would help the company achieve its aggressive goals.
"Kepler is creating a new generation of satellites, produced at a scale not previously seen in Canada or elsewhere," Mitry said. "To achieve this, we have built out a new facility, developed new production processes, and are creating new high-value jobs in Toronto. The Kepler team doubled in 2020 and will double again in 2021."
UTC