Karen Chapple named director of U of T's School of Cities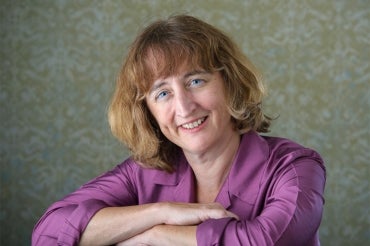 Urban planning and data science academic Karen Chapple has been named the new director of the School of Cities at the University of Toronto, where she will continue to amplify the school's successes in helping cities and regions grow sustainably as they face increasingly complex challenges in today's world.
Chapple is currently professor and chair of city and regional planning at the University of California, Berkeley, where she holds the Carmel P. Friesen Chair in Urban Studies. She is also an affiliated faculty member at Berkeley's School of Information and was previously the senior faculty adviser at the university's Division of Data Sciences. She holds a bachelor of arts in urban studies from Columbia University, a master of science in city and regional planning from the Pratt Institute and a PhD from Berkeley. She was also on faculty at the University of Minnesota and the University of Pennsylvania.
Renowned for her community engagement and innovative use of analytic methods including data science, Chapple's research focuses on inequalities in the planning, structure and governance of regions in the U.S. and Latin America, with a focus on economic development and housing. She co-founded the Urban Displacement Project, an online research hub examining patterns of residential, commercial and industrial displacement, as well as policy and planning solutions. Chapple was recognized with a Fulbright Global Scholar Award to explore expanding the Urban Displacement Project to cities in Europe and Latin America. Her scholarship on climate change and tax policy won the UC-wide competition for the Bacon Public Lectureship, which highlights evidence-based public policy and creative thinking for the public good. In addition, Chapple received the 2017 UC-Berkeley Chancellor's Award for Research in the Public Interest.
"On behalf of the University of Toronto, I am delighted to welcome Karen Chapple as the new director of the School of Cities," said U of T President Meric Gertler. "The school plays an important role in bringing together U of T's extensive community of urbanists to tackle the pressing problems confronting the world's cities. Phenomena such as growing income polarization and social exclusion, lack of affordable housing, aging infrastructure and declining sustainability predate the current pandemic. But COVID-19 has exacerbated all of these challenges.
"U of T has an important leadership role to play in addressing these issues, and I very much look forward to working with Karen as we collectively strive towards a brighter urban future. I would like to take this opportunity to offer my sincerest thanks to Matti Siemiatycki for leading the school since its launch in 2018, building strong partnerships with our communities, and positioning it well for future success."
As the innovation centre for the new science of cities, the School of Cities is a solutions incubator for urban-focused researchers, educators, students, practitioners and the general public to explore the complex global challenges facing urban centres. A living laboratory, the school leverages urban data to improve policy and decision-making, and collaborates with city leaders around the world to make local decisions that have real impact.
"Toronto is one of the very best cities in the world in terms of cultural diversity and an exemplary public sector. Canada always looks stellar from the U.S. side of the border," said Chapple. "It's also the right time for an innovative centre like the School of Cities to build on President Gertler's vision of connecting the community to the university, connecting the dots between urban institutes across the world, and leading with urban solutions to counter threats against democracy and to fight climate change."
Chapple has been published widely and her recent books include Planning Sustainable Cities and Regions: Towards More Equitable Development (Routledge, 2015), winner of the John Friedmann Book Award from the American Collegiate Schools of Planning; Transit-Oriented Displacement or Community Dividends? Understanding the Effects of Smarter Growth on Communities (with Anastasia Loukaitou-Sideris, MIT Press, 2019); and Fragile Governance and Local Economic Development: Theory and Evidence from Peripheral Regions in Latin America (with Sergio Montero, Routledge, 2018).
"Karen Chapple is an outstanding scholar who will advance the successes and ambitions of the School of Cities not only in Canada but also around the world," said Melanie Woodin, dean of the Faculty of Arts & Science. "I am excited to have her join us here at Arts & Science, where she can engage with our faculty, students, staff and alumni to work toward more sustainable and prosperous growth for cities that is also inclusive and just for its citizens and for society. I am also grateful to Matti Siemiatycki for his leadership and for guiding the school's success."
Chapple has been a visiting scholar at New York University's Center for Urban Science and Progress, University College London's Centre for Advanced Spatial Analytics, Polytechnic University of Madrid, the University of Sydney, the University of Buenos Aires and the Universidad de los Andes.
Her project funders include Microsoft's C3.ai Digital Transformation Institute, the Chan Zuckerberg Initiative, the Silicon Valley Community Foundation, Facebook and the Ford Foundation, among many others.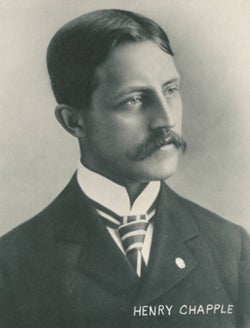 "I'm thrilled that Karen Chapple will be joining the University of Toronto to lead the School of Cities," said Siemiatycki, the school's interim director. "Karen is a noted urban scholar with a tremendous track record in research focused on equitable development and the planning of sustainable cities. I have no doubt she will make significant contributions in our communities through her leadership of the school during what will be a critical next few years."
Siemiatycki will continue to serve as interim director until June 30, 2021.
Chapple begins her post at U of T's School of Cities on July 1, 2021 and will hold her academic appointment as professor with tenure in the department of geography and planning. While she's new to U of T, she is proud of a family connection: her great-grandfather Henry Chapple graduated from Trinity College with a medical degree in the mid-1880s.
Arts & Science