From hack-a-thons to Wakanda, U of T celebrates Black History Month with virtual events
The pandemic halted in-person events of all kinds, but it isn't stopping the University of Toronto community from celebrating Black History Month. 
February is packed with online events, ranging from a discussion of Afrofuturism and the world-building of Wakanda to U of T's marquee Black History Month Luncheon, which is celebrating its 19th year. 
Here's a snapshot of what's taking place virtually across U of T's three campuses this month. 
---
Jan. 29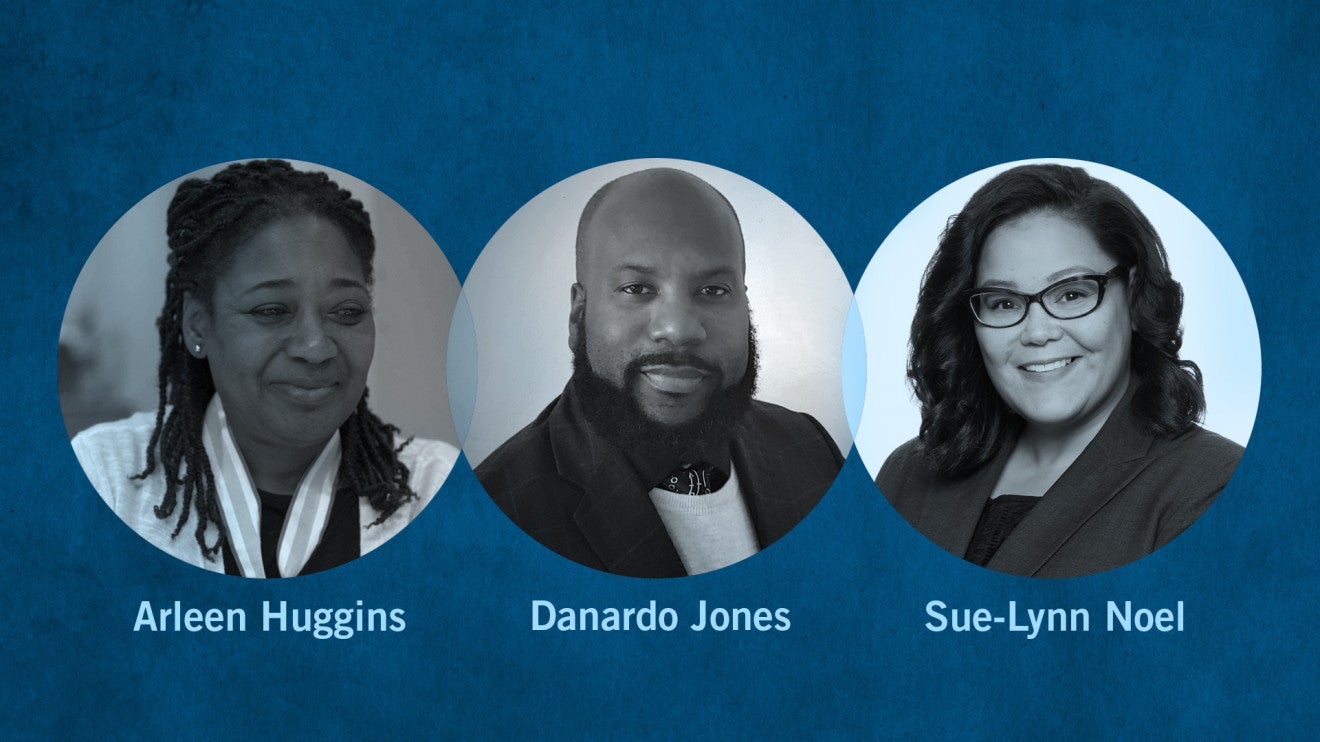 Arleen Huggins, partner and head of the employment law group at Koskie Minsky LLP, Danardo Jones, an assistant professor of law at the University of Windsor, and Sue-Lynn Noel, vice-president, general counsel and corporate secretary at Purolator, discuss their personal experiences and triumphs in the law profession, with details on how they found community, mentorship and belonging despite anti-Black racism and discrimination. Presented by Hart House and access and inclusion peer programs. 2 - 3 p.m.
Feb. 1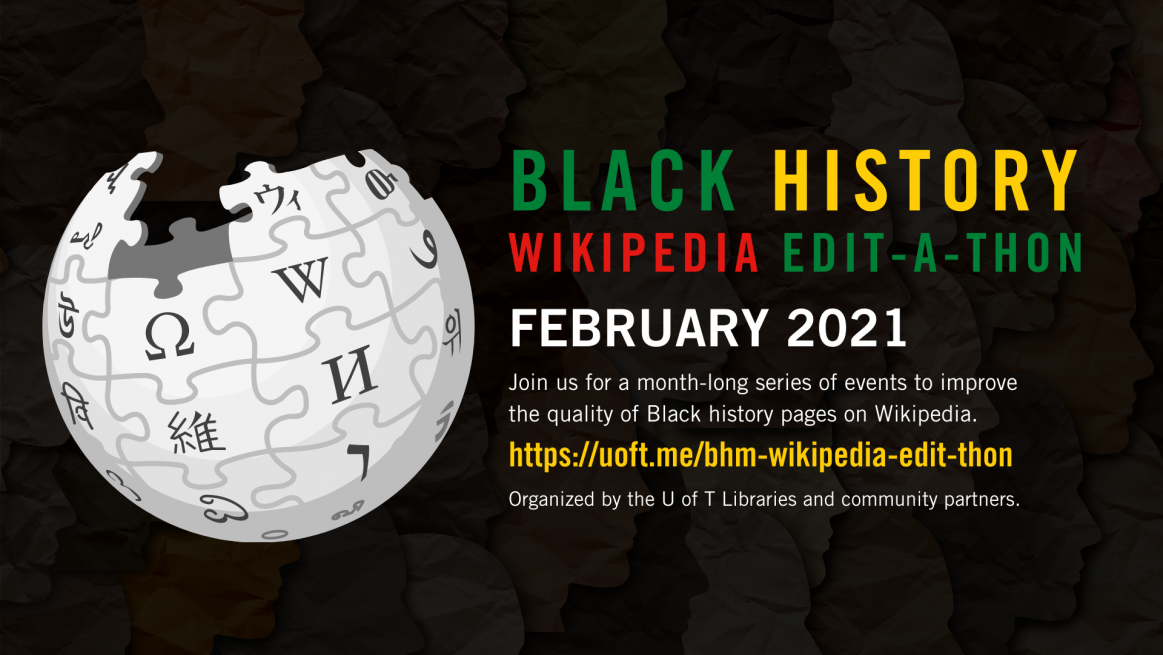 Black history Wikipedia edit-a-thon kick-off event
U of T Libraries is planning a month-long series of events intended to improve the quality of Black history pages on Wikipedia. To kick things off, they are hosting a roundtable with U of T Scarborough's writer-in-residence El Jones about ameliorating the historical record through public history initiatives and shared open knowledge. 12:30 - 2 p.m.
Feb. 2

Feeling Like an Imposter and Racial Gaslighting
Mairi McKenna Edwards, co-ordinator of equity, diversity and inclusion training at Student Life, and Jasjit Sangha, a learning strategist, lead a session on feelings of self-doubt, or "imposter phenomena," which are common among those under-represented in academia. The event is open only to U of T employees who identify as Black, Indigenous or people of colour. 12 p.m.
Feb 2.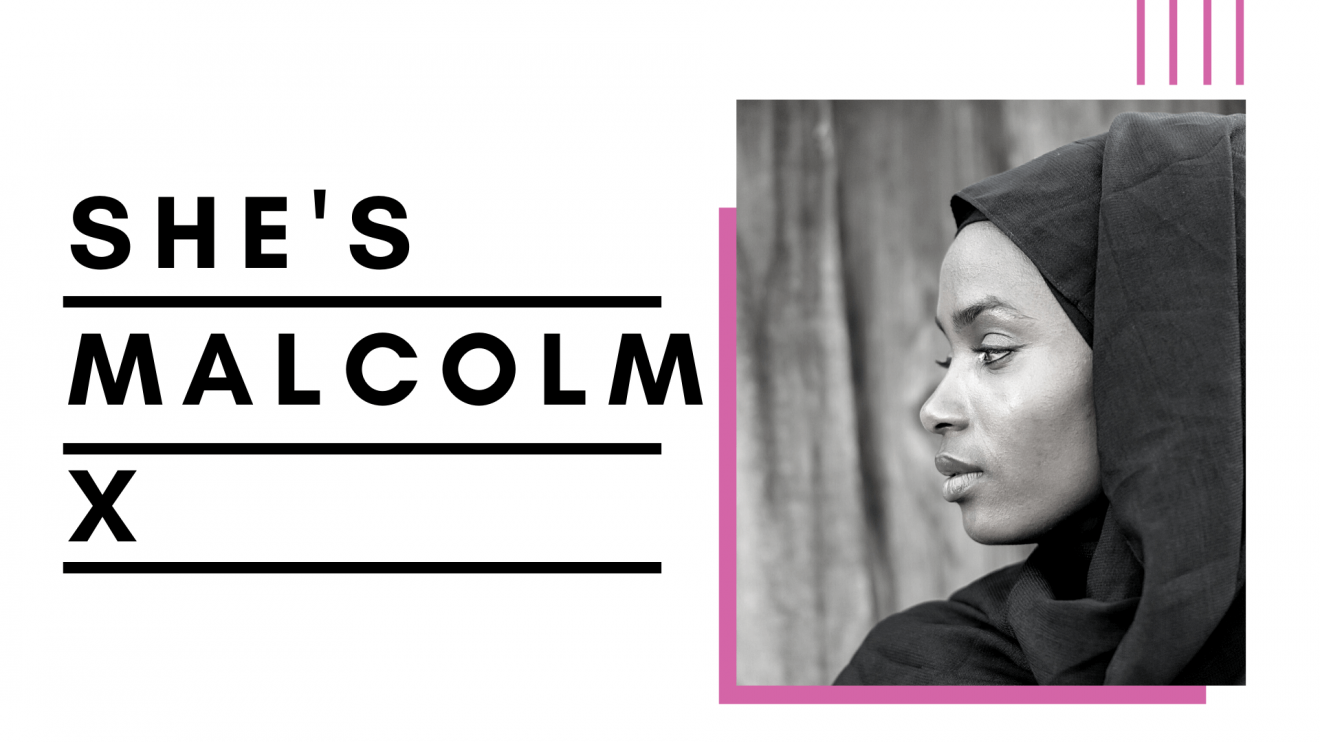 Part of Hart House's Black Futures series, this dialogue focuses on Black Muslim women's historical influence and contribution to social change. The event features speaker, scholar and educator Mustafa Briggs, Rania El Mugammar, an artist, anti-oppression consultant and liberation educator, and Ikran Jama, a Rhodes Scholar and president of U of T's Arts & Science Students Union. Habon Ali, a graduate student at McMaster University and former U of T Mississauga valedictorian, will be moderating. 4 - 6 p.m.

Feb 3.

The Coromantee War: Charting the Course of an Atlantic Slave Revolt 
In the inaugural Decanal Lecture, Harvard historian Vincent Brown discusses the Jamaican Coromantee War of 1760-171. Brown, a professor of American history and African and African-American studies, is the author of The Reaper's Garden: Death and Power in the World of Atlantic Slavery and Tacky's Revolt: The Story of an Atlantic Slave War. Sponsored by the Faculty of Arts & Science. 7 - 8:30 p.m. 
Feb. 5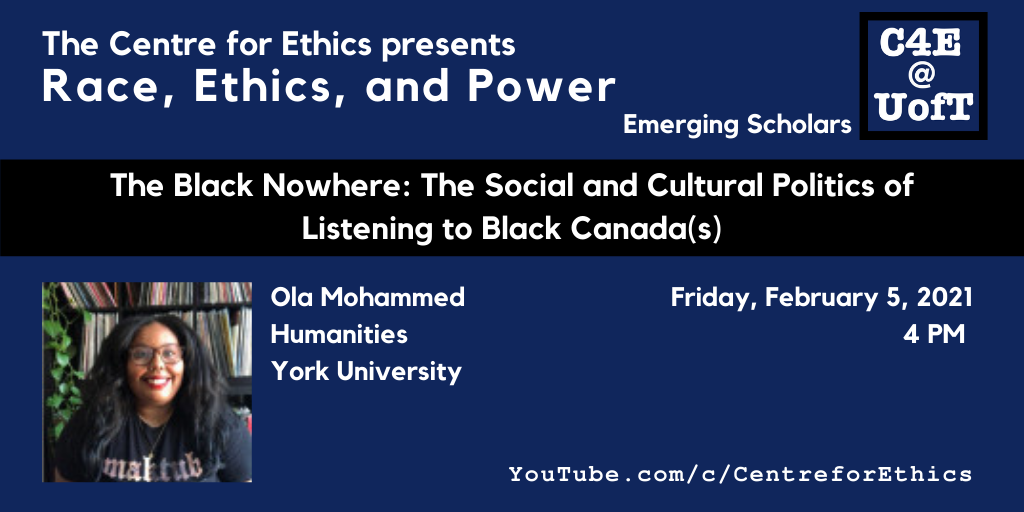 The Black Nowhere: The Social and Cultural Politics of Listening to Black Canada[s] (Race, Ethics + Power: Emerging Scholars)
Ola Mohammed, an assistant professor of Black popular culture at York University, discusses her current project, "The Black Nowhere: The Social and Cultural Politics of Listening to Black Canada(s)," in which she looks at the sonic dimension of Black social life and anti-Blackness in Canada. Presented by U of T's Centre for Ethics and streamed on YouTube. 4 p.m.
Feb. 6 and 7
The National Society of Black Engineers, which opened a chapter at U of T in 1999, hosts its 24-hour student hackathon.
Feb. 8
Black History Symposium: Honouring the Diversity of Black Leaders and Agents of Change
The 2021 Black History Symposium will explore anti-Black racism activism in diverse spaces and the role of post-secondary environments in transforming anti-Black racism advocacy. Dahabo Ahmed Omer, executive director of the Black North Initiative, is the event's keynote speaker. The symposium also includes remarks by Njoki Wane, a professor at the Ontario Institute for Studies in Education, and Dexter Voisin, dean of the Factor-Inwentash Faculty of Social Work, both of whom are members of the university's anti-Black racism task force. There is also a panel discussion titled, "Pathways and Initiatives – Reinventing Anti-Black Racism Activism." Hosted by U of T's Anti-Racism and Cultural Diversity Office. 10 a.m. - 12 p.m.
Feb 11.

Black Athletes on the Margins: I am More! 
Black professional athletes of different sport backgrounds discuss their experience finding acceptance and success, as well as new challenges brought on by COVID-19. The webinar also features spoken-word artists and a live raffle with prizes from Black-owned businesses. Presented by U of T Mississauga's: Equity, Diversity and Inclusion Office; International Education Centre and department of recreation, athletics and wellness. 12 - 1:30 p.m.
Feb. 11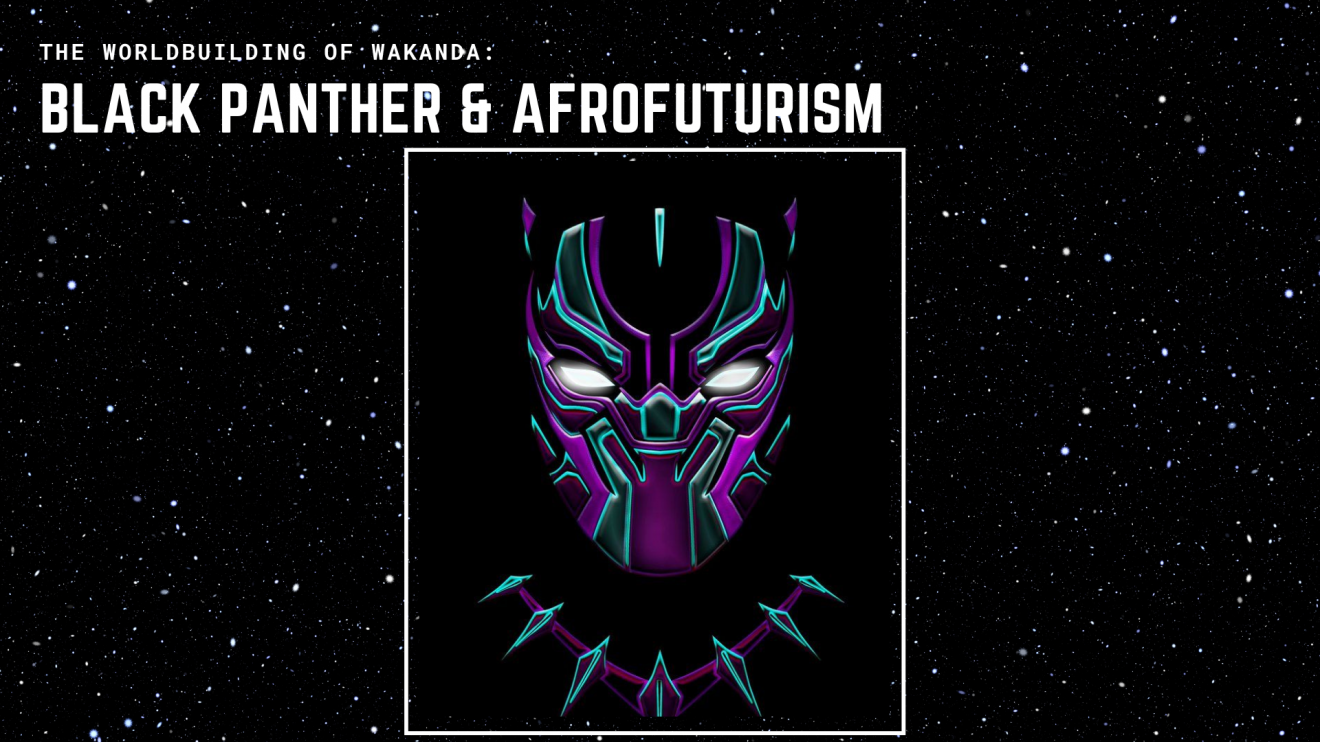 The Worldbuilding of Wakanda: Black Panther and Afrofuturism
Join action-adventure fantasy writer Antoine Bandele, futurist writer Stephanie Chrismon and editor-in-chief of Pressed Magazine Rashid Mohiddin for a talk on how elements of science fiction and fantasy intersect with African representation and the ways in which Black Panther presents its progress themes through its unique setting. Presented by Hart House as part of the Black Futures series 6 - 8 p.m.
Feb. 12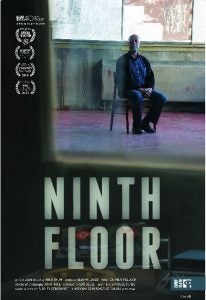 Ninth Floor film screening
More than 50 years later, filmmaker Mina Shum looks at a landmark student uprising in Canadian history: the 14-day sit-in at Sir George Williams University in Montreal (now part of Concordia). More than 200 students peacefully occupied the ninth floor of a campus building to protest the university's handling of a racism complaint by a group of Black students. The screening of the documentary, presented by the Anti-Racism and Cultural Diversity Office, will be followed by a question-and-answer session. 12 - 2 p.m.
Feb. 24
A Portal to Change: Connections & Conversations Celebrates Black History Month
How can Black staff harness the current momentum for change to build an architecture of inclusion at the university, while realizing their own aspirations? Dexter Voisin, dean of the Factor-Inwentash Faculty of Social Work and co-chair of the university's anti-Black racism task force, and Amorell Saunders N'Daw, co-founder of Connections & Conversations and partner, equity, diversity and inclusion lead at KBRS, discuss navigating systemic racism and share insights. 12 - 1 p.m.
Feb. 24
Exploring Black & Indigenous Futurisms 2021
Black and Indigenous writers and artists lead a discussion about grappling with their place, culture and identity now and in the future. The event features Genie-winning filmmaker Lisa Jackson, photographic artist Adeyemi Adegbesan, and futurist writer Stephanie Chrismon. The talk, organized by Hart House, will be moderated by Audrey Hudson, chief of education and programming at the Art Gallery of Ontario, and Karyn Recollet, an associate professor at U of T's Women and Gender Studies Institute. 4 - 6 p.m.
Feb. 26
U of T's Black History Month Luncheon, celebrating its 19th year, goes online for the first time, featuring special guests from different walks of life who will talk about their careers as well as Black history and culture. This year, the luncheon will be raising funds to support Black students and scholarship. Check back here to see the guest line-up after it is announced. 11:30 a.m. - 1 p.m.
UTC