Fast-food "swamps" linked to greater diabetes risk: U of T research
They're called fast-food swamps – and if you live near one, a new study from the University of Toronto shows you're at greater risk of developing diabetes.
Researchers at U of T's Dalla Lana School of Public Health say Canadians under the age of 65 have a greater risk of developing diabetes if they live near a high number of fast-food restaurants with few healthier dining options.
The study, Relative and absolute availability of fast-food restaurants in relation to the development of diabetes: A population-based cohort study, published on June 9, 2016 in the Canadian Journal of Public Health, is the first in Canada to examine whether living within walking access to various types of restaurants within urban residential areas influences the risk of developing diabetes among adults. 
At the outset of the study, researchers identified people without diabetes and followed them forward in time to see who did or did not develop diabetes. After accounting for individual- and neighbourhood-level socio-economic factors and neighbourhood walkability, researchers found that individuals had a 79 per cent higher risk of developing diabetes when their neighbourhoods had a disproportionately high volume of fast-food outlets and few restaurants of another type. 
"Our results show that having restaurant options that offer healthier alternatives to fast-food – for example cafes, sit-down restaurants or coffee shops – may be important for mitigating people's risk of developing diabetes," said Polsky, a PhD candidate in the Division of Social and Behavioural Health Sciences.
"The double whammy of having high numbers of fast food restaurants with few healthier alternatives was associated with the highest risk of diabetes."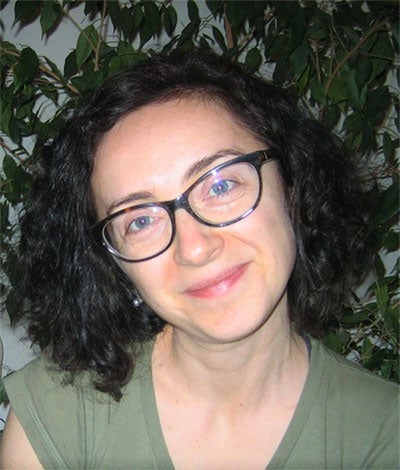 With more Canadians purchasing and eating meals outside the home, there is growing interest in finding levers within the retail food environment to improve Canadian's diets and associated health outcomes like obesity and diabetes. 
Polsky says that the findings suggest that policies that achieve a better balance of restaurant types with more alternatives to fast food could go much farther in reducing the risk of diabetes.  
"Policies that merely target the volume of fast-food or other retail food outlets may have limited effectiveness without a consideration of the overall balance of the retail food landscape," said Polsky (pictured at right).
This study is part of a supplement, Retail Food Environments in Canada, which included a foreword by Dr. Jane Philpott, Canada's Minster of Health who is a DLSPH alumnus.
"Healthy eating is a partnership and we are supportive of initiatives like this supplement which focuses specifically on food retail environments, places where most of us make the majority of our food purchase decisions," Philpott wrote in her foreword.