Cooking up sous vide: U of T startup connects smartphones to kitchens
Nise Wave was nurtured at U of T Mississauga's ICUBE incubator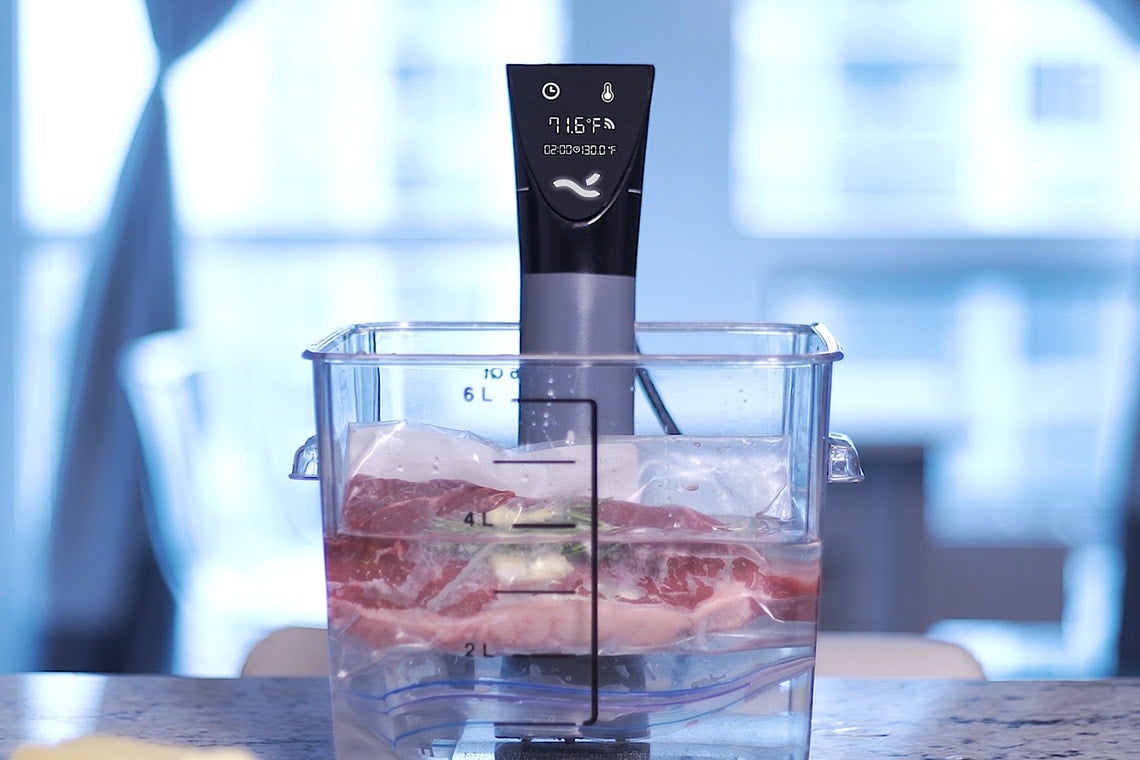 Armed with an entrepreneurship fellowship, Rayner Mendes set his sights on China and its fast-growing economy last year – only to discover a potentially big business opportunity back home in Canada. 
Mendes, an Ivey Business School grad, was searching for a startup job in the country of nearly 1.4 billion when he made a social media connection with Grant Hu, a University of Toronto alumnus who was running a Beijing-based company that sold commercial-grade sous vide cooking machines to Chinese restaurants and cafés.
Sous vide, which translates into "under vacuum," is a cooking method in which plastic-bagged food is submerged into a warm water bath for several hours to achieve a perfect level of doneness.
"He said, 'I went to U of T and you went to Western – we're both Canadian so why don't you come over [to China],'" Mendes recalls. "I thought he was a little crazy at the time. I mean, who gives someone a job offer like that over a LinkedIn message?"
The two put their heads together in Beijing and came up with a consumer-oriented sous vide device, called the Nise Wave, and built a new, North America-focused company around it. 
Fast forward a year and Mendes is back in southern Ontario and Nise Tech is on the cusp of launching in Canada. The startup, nurtured at U of T Mississauga's ICUBE incubator, has already raised US$240,000 on Kickstarter, nearly seven times the original $35,000 goal. They hope to have the product in customers' hands by early next year.
"We're the number one live project in Canada and the number one most-funded project in food right now," says Mendes, now the company's CEO. "Hopefully, we can leverage that into a good seed round after this."
While U of T's expansive entrepreneurship ecosystem tends to produce a high number of science-minded startups in fields like medicine or artificial intelligence – areas where U of T is a global research leader – UTM's ICUBE prides itself on being adaptable and community-oriented, taking in startups from across the region.
"We're a boutique incubator," says program co-ordinator Sam Dumcum. "We're really small and can only take on so many clients at a time. For each cohort, we really customize our mentors and programming based on the teams that we bring in."
That's not to say companies like Nise aren't interested in capitalizing on cutting-edge research. Mendes, for example, says Nise is looking at ways to incorporate machine learning into the company's future products. "You could take a picture of a chicken breast and it could analyze it and say, 'This is an eight-ounce chicken breast' and it could determine how to cook it perfectly."
Hu, who runs the manufacturing branch of Nise Tech from China, says ICUBE was a natural fit for launching the business. "We believe it is important to be around the most creative and supportive minds in Canada since we choose to initiate Nise in Canada instead of the U.S.," he wrote in an email. 
"I don't believe there would be a better organization than an incubator located inside a U of T campus."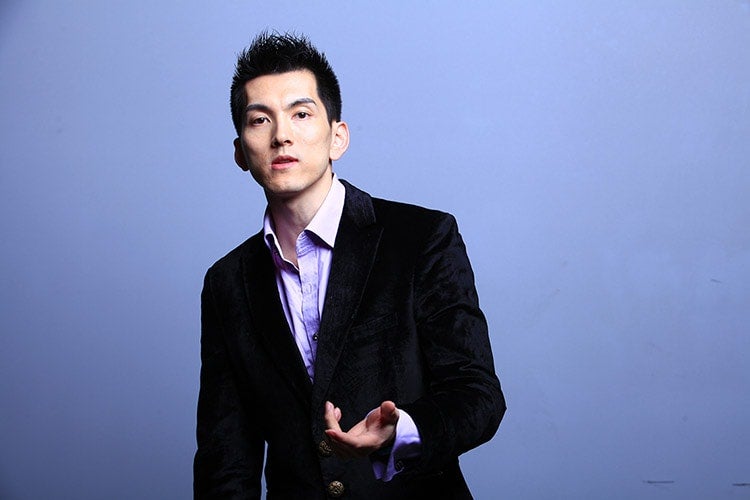 Nise Tech co-founder and U of T alumnus Grant Hu started selling sous vide machines to restaurants in China, where he lives (photo courtesy of Grant Hu)
What makes the Nise Wave different than other sous vide machines aimed at consumers? Mendes says the Wave comes with smartphone integration and an adaptive temperature control system that allows users to determine exactly when their meal is ready.
"You use your phone to transmit a recipe and it will do the rest for you," Mendes says.  "With this method, you can get a medium rare steak every single time. You can also cook vegetables, pork, beef, desserts – and it's as easy as putting food into a reusable bag and then into the water with our device."
Another selling point: the Wave is also priced at US$199, which Mendes says is cheaper than many rival products. Their target market is people who enjoy good food but lack the time or experience to prepare it themselves. 
Mendes also suggests that "barbecue dads who are into tech and want to cook for their family," could also be a key demographic.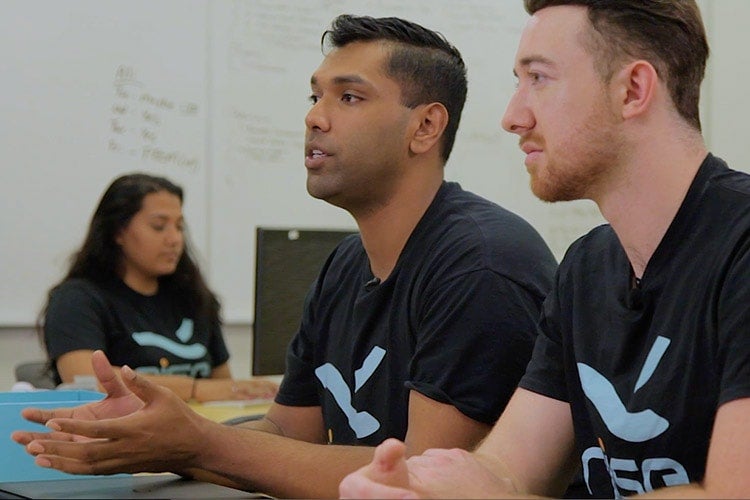 Nise Tech co-founders Rayner Mendes (left) and Dorian Wilson (photo courtesy of Nise Tech)
Dumcum says he was drawn to Nise because Hu already had a track record with another company, and because the founders, including Wilfrid Laurier grad Dorian Wilson, have an obvious "hunger" to succeed – a trait he argues is sometimes in short supply in Canada.
He also likes the fact that Nise is tapping into a larger trend toward connected homes. 
"This is a consumer product that's fitting right in line with the lifestyle advances that people are looking for," he says. "It's small, simple and cheap. I think it's enough for people to dip their toe into the water before they buy a connected fridge or connected oven."
UTC