U of T's annual IDERD conference included a keynote by john a. powell, a renowned expert on civil rights, civil liberties and structural racism who is director of the Othering & Belonging Institute at the University of California, Berkeley.
Hundreds of University of Toronto faculty, staff and students gathered virtually on Friday to discuss ways to deepen anti-racism actions and celebrate the work of community members who have championed equity, diversity and inclusion at the university and beyond.
The annual conference marking the International Day for the Elimination of Racial Discrimination (IDERD), observed March 21, took place just days after a gunman in Atlanta killed eight, including six women of Asian descent – a tragedy that sparked an outcry against anti-Asian racism and misogyny.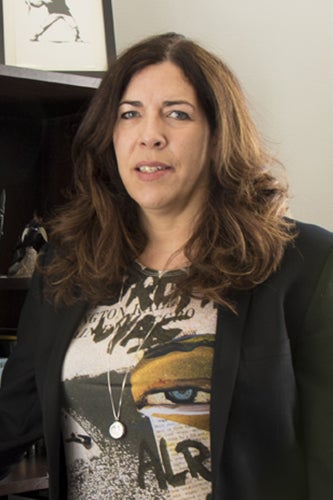 Kelly Hannah-Moffat, U of T's vice-president, human resources and equity, led participants in a moment of silence for the Atlanta victims.
"This day emphasizes the need for continued work to address racism in all its forms," she said. "Although we have taken steps toward the elimination of racism, we must continue to engage in dialogue and action to address systemic and individual forms of racism at U of T.
"In order to make lasting change, both on our campuses and in the world around us, we will continue to critically examine our practices and processes and create new spaces where everyone belongs."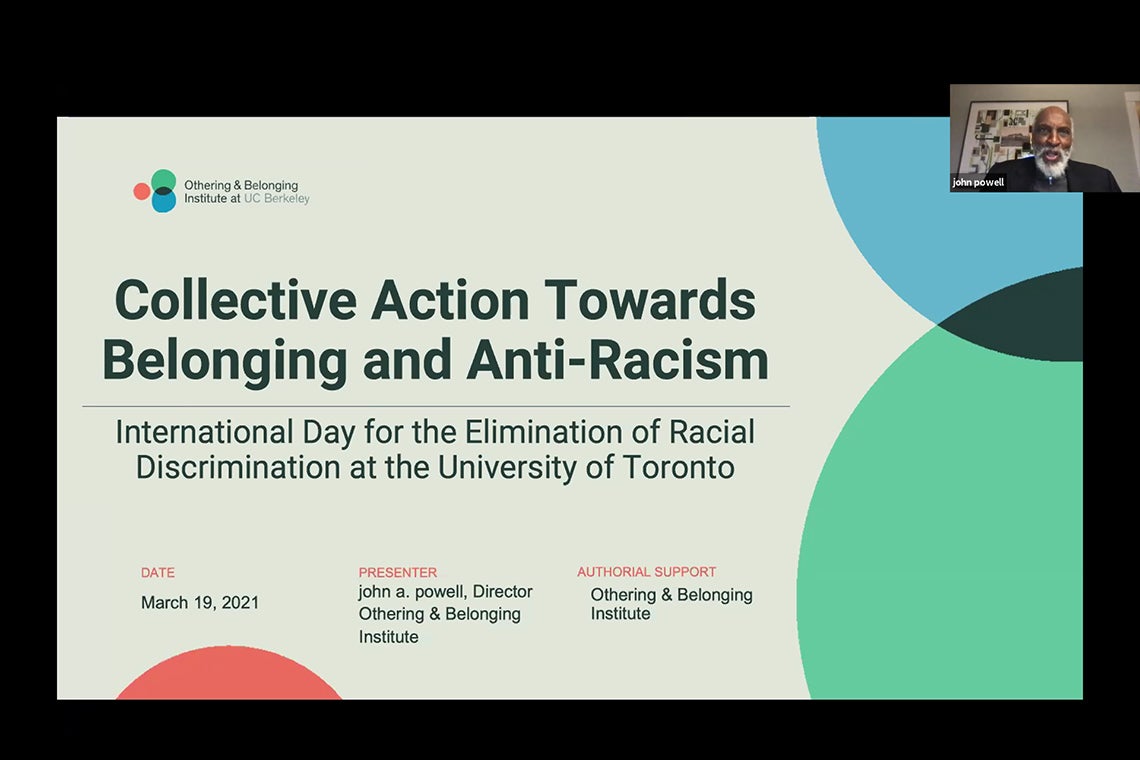 The three-hour event, held virtually this year, began with a keynote presentation by john a. powell, a renowned expert on civil rights, civil liberties and structural racism, who is director of the Othering & Belonging Institute at the University of California, Berkeley, before participants split off into several breakout sessions.
A professor of law, African American studies and ethnic studies, powell spoke of the need to enlarge the conversation beyond notions of equity, diversity and inclusion to make space for the principle of belonging.
Inclusion on its own isn't enough, powell told attendees. "It's basically saying you're being invited to someone else's space – you're a guest in someone else's space … it's not the same as saying it's your space," he said.
"Belonging is when you get to help make the rules – when you get to help organize the space – and you can bring your entire self. Belonging in practice creates a deep sense of being fully – of being recognized."
Profound social changes related to demography, climate, globalization and the COVID-19 pandemic are creating anxiety and fuelling racism and hate in Canada and the United States, powell continued, citing the 2017 attack on the mosque at the Islamic Cultural Centre of Quebec City and a 717 per cent increase in anti-Asian hate crimes reported by Vancouver police since the start of the pandemic.
When it comes to rooting out racism and fostering a sense of belonging at universities, powell said U of T was taking steps in the right direction through the work of the Anti-Racism and Cultural Diversity Office and by participating in the creation of the Scarborough National Charter on Anti-Black Racism and Black Inclusion in Canadian Higher Education.
At the same time, he said the next step – "equity 2.0" – involves an approach where marginalized groups participate in the design of structures instead of removing barriers after the fact.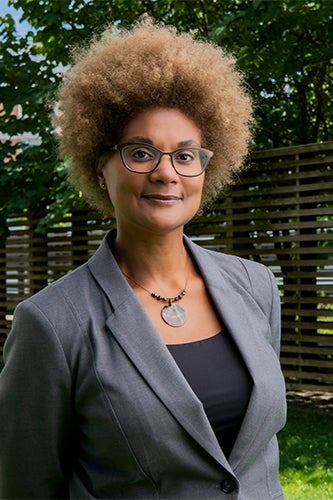 In a subsequent question-and-answer session moderated by Professor
Maydianne Andrade
, U of T Scarborough's vice-dean faculty affairs, equity and success, powell added that efforts to create a fairer, anti-racist society require recognizing the past injustices that continue to have repercussions today.
"We've done good things; we've done bad things. And those things still live today – they have consequences today," he said.
Participants also celebrated the student, staff and faculty winners of the 2020 IDERD Awards (see full list below).
Entisar Yusuf, a master's student in educational leadership and policy at the Ontario Institute for Studies in Education and two-term president of the Black Graduate Students Association, received the student leadership award (individual) in recognition of her work founding and leading the Black Graduate Students Association and her thesis research on Black graduate students navigating higher education.
"Anti-racism in action is building awareness and changing attitudes to provide universal equitable access," Yusuf said.
Sania Hameed, career educator in U of T's division of Student Life, received the administration leadership award. She has served on equity committees and groups at U of T and national organizations, including a term as executive member of the St. George chapter of the Connections and Conversations, an affinity group for racialized U of T staff and their supporters.
Workshops in Zoom break-out rooms focused on topics ranging from intersectional approaches to decolonizing anti-racism efforts within a post-secondary environment to engaging students as anti-racist leaders.
In a session focused on developing an anti-racism action plan, U of T alumnus Kofi Hope spoke of the difficulty of undertaking anti-racist work and saluted the efforts of the Temerty Faculty of Medicine and U of T Scarborough, among others. A Rhodes Scholar, community activist and adjunct professor in the department of geography and planning in the Faculty of Arts & Science, Hope said it was essential for leaders to listen, demonstrate empathy and facilitate open and transparent conversations that directly engage racialized people. 
Natasha Prashad, a program co-ordinator at the Anti-Racism and Cultural Diversity Office, said the office plans to launch an online resource hub in the coming weeks. Developed by community members within and outside U of T, the hub will address issues such as privilege, allyship and dismantling anti-Black racism and power, Prashad said.
Randell Adjei, the executive and creative director of RISE (Reaching Intelligent Souls Everywhere) Edutainment, read spoken word poetry – some of which was inspired by his upbringing in Scarborough.
"Be mindful of the words and intentions that leave the sacredness of your tongues. We are powerful vessels," he said. "Leave a legacy that will continue."
To close out the event,
Karima Hashmani
, U of T's executive director, equity, diversity and inclusion, acknowledged the difficulty of anti-racism work but stressed its ongoing importance.
"The reasons we need to keep going are factual," she said. "We are in a time and a place that requires us to act now. The death of George Floyd and so many more, and now the recent shooting of eight people, including six Asian-American women, that took place in Atlanta, Ga., reminds us of the realities of racism, discrimination and hate and how they permeate our society.
"We know that this work is emotional and can be draining, but it must continue."
---
Here is the full list of 2020 IDERD Award winners:
Student Leadership Award
(Individual) Entisar Yusuf, master's student in educational leadership and policy, Ontario Institute for Studies in Education
(Group) Uncovering Racism in Rehabilitation Authorship Team (members: PhD candidate Llana James; master's student Sally Abudiab; and PhD candidate Samira Omar – all of the Rehabilitation Sciences Institute in the Temerty Faculty of Medicine)
Administration Leadership Award
Sania Hameed, career educator, career exploration and education, U of T Student Life
Academic & Research Award
Beverly Bain, professor, department of historical studies, U of T Mississauga
Strategic Innovation Initiatives Award
(Individual) Akwasi Owusu-Bempah, assistant professor, department of sociology at U of T Mississauga
(Group) Enhancing Access Through Youth Community Partnerships (team lead: Danielle Dinunzio, program co-ordinator, integrated learning and community engagement, Hart House)
Faith, Anti-racism & Change Award
Sofia Freudenstein, third-year student, Faculty of Arts & Science