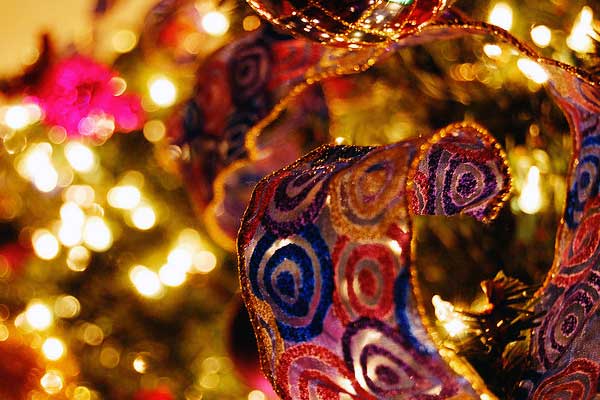 Beat the holiday shopping blues with U of T creativity
Five gift ideas developed by U of T entrepreneurs
The holiday season is upon us, and while for some it's the most wonderful time of year, for others it's a rush to find the perfect gift on a dwindling deadline.
Have no fear – the University of Toronto's entrepreneurs have been at work crafting products that might be just the item you've been searching for. From tech gadgets to fashion solutions, these five products are ready for purchase for the loved one on your list.
OTI Lumionics' Aerelight A1
Developed by OTI Lumionics, the Aerelight A1 is an ultra-thin and environmentally-friendly OLED lamp. The sleek aluminum lamp comes in three colours and has three brightness settings that can be changed by touch. The walnut base of the lamp doubles as a wireless charging dock for compatible devices.
As a holiday promotion OTI is including a free black charging case for iPhone 6 and 6s devices if ordered before December 31st with the promo code "IPHONE" (limited quantities available). They are also providing free shipping until the end of December. 
Nanoleaf
Wielding awards for design excellence and global efficiency, Nanoleaf's eco-friendly light bulbs are great gifts for environment and modern design enthusiasts. Nanoleaf has a product line of five different types of bulbs, each uniquely shaped to be self-reinforcing and for maximum strength.
Nanoleaf's most recent addition is the Nanoleaf Smarter Kit, which combines the company's sustainable and stylish bulb with Apple's HomeKit. The Nanoleaf Smarter Kit allows users to turn on/off or dim their lights to customized brightness using Siri voice control. Nanoleaf is offering free shipping for orders over $100. 
Adrenalease's Posture Performance Shirt
This Dragon's Den-approved posture performance shirt is ideal for athletes or fitness fiends, but can also be given to anyone who wants to reverse bad posture habits. Through passive stretching, the shirt conditions the user to keep shoulders back in the correct upright position, improving aerobic performance and relieving stress off certain muscle groups.
Unlike similar products on the market, this shirt has adjustable straps that the user can set to their desired comfort for the recommended 30 minutes every one to two hours, then released to maintain muscle balance. 
Arctic Trim
Arctic Trim's removable fur "ruffs" and "cuffs" can give a new flair to old styles by adding trim to standard Canadian winter gear. Esther Vlessing, the U of T undtergrad behind the startup, came up with idea when she noticed a gap in the market for this type of removable and interchangeable fur accessory.
In addition to making the fashionista on your list happy, a portion of all online sales will also be donated to Out of the Cold, a Toronto-based initiative that provides food and shelter for those in need. 
Flipd
Far too often we find ourselves glued to our smartphones, disconnected from what's going on around us in favour of a virtual reality. Give your friends and family the gift of being present this holiday season by downloading Flipd to your phone. This free app is available on iOS and android, and lets users lock their phones for a set period of time. No texting, no social media, no email, no games.
The app lets users set an automatic reply to any texts that come in so those on the other end of the line know they're "Flipd off." If  something important comes up, a 60-second "cheat" window is allowed before the lockdown continues.
Whether it's for a few minutes or a couple hours, embrace what matters most this holiday season by flipping off and turning Flipd on.