BE-STEMM: Conference highlighting Black excellence in sciences draws participants from across Canada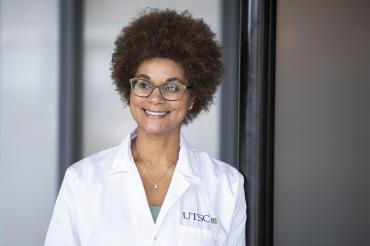 More than 1,500 people registered for the first national conference for Black excellence in science, technology, engineering, mathematics, medicine and health (STEMM), which included a live visit from Prime Minister Justin Trudeau.
The University of Toronto's Maydianne Andrade opened the virtual event by explaining that the event's title – BE-STEMM 2022 – was also an expression of its mission.
"It was a message for youth to be STEMM, to see themselves in STEMM," says Andrade, professor in the department of biological sciences at U of T Scarborough. "We seek a Canada where people of all identities can pursue their passion for STEMM with the support of the systems they need."
Organized by the Canadian Black Scientists Network (CBSN) and hosted by U of T Scarborough, the four-day event focused on ways to remove barriers keeping Black Canadians from entering or staying in STEMM. About 80 per cent of registrants identified as Black, and two-thirds were young people.
Trudeau delivered closing remarks on Thursday. 
"By coming together to amplify the achievements of Black Canadians in STEMM, you're helping to level the playing field and inspire a new generation," said Trudeau after thanking Andrade, president and co-founder of the CBSN, for her leadership. 
"To young people joining today: retain everything you can," Trudeau added. "Take the next steps to seek out mentors and sponsors and stay curious. Remember there is more than enough space for your passion and your dedication in our world."
The event's custom website hosted a mix of public and private lectures, along with up to seven simultaneous sessions of research talks by established and rising Black scholars each day. Several webpages featured chat boxes where users commented on live presentations, asked questions and connected. Participants also earned points and won prizes for engaging with different aspects of the site, including using a feature for scheduling a one-on-one meeting with another attendee.
Andrade, who fielded questions from the chats, says the reactions from young people stuck out. Some said they'd never seen so many Black people in sciences, while others said they'd thought of leaving STEMM, but the conference changed their minds, Andrade says. Many research talks included discussions of overcoming barriers, protecting personal health and staying true to individual goals instead of what others want.
"It allowed people to recognize we can be hardcore in our science, but we're also allowed to talk about these personal elements that actually are important for us to survive in this job," says Andrade.
Throughout the conference, participants could click their way to the youth science fair, which showcased projects by students in Grades 7 to 12. Their work included a proposal for a Bluetooth face mask with humidity sensors and a report on racial disparities in detecting breast cancer. A poster session also ran for the entire conference; researchers shared early-stage work with video summaries, a live question-and-answer period and chances to schedule individual meetings.
An interactive virtual career fair similarly spanned the event and saw more than 20 businesses, universities, colleges, non-profits and funding agencies running digital booths. By clicking an organization's logo, participants could chat live with exhibitors, find information about working with each institution and leave their contact information. Some exhibitors also recruited and screened applicants for fellowships, internships and academic positions.
BE-STEMM 2022 culminated with an award ceremony recognizing presenters, from participants in the science fair to senior researchers. U of T and U of T Scarborough were among the event's sponsors, with the former funding an inaugural award for outstanding mentorship. Jonathan Burnie, PhD candidate in lab of Assistant Professor Christina Guzzo in the department of biological sciences, won the Rising Star Award for Research in Health and Disease for his work on how HIV disguises itself to appear as a human cell.
"My interaction with fellow Black scientists has been very limited due to the low level of representation at higher levels in STEMM," Burnie says. "It was incredible to see such a wide range of work presented by Black scientists from all across Canada."
This was the first conference held by the CBSN, which was founded in June 2020 with 24 members. The group has surpassed 500 members, led by a small team of volunteers who organized BE-STEMM 2022. Andrade, president of the CBSN, hopes the organization's next conference sees more non-Black registrants.
"About 400 people at BE-STEMM were not Black-identifying," Andrade says. "We don't want to talk into echo chambers. We want to work with other people. We want to network with everyone."
UTSC