Angel Lab: Latest accelerator at U of T launches at St. Mike's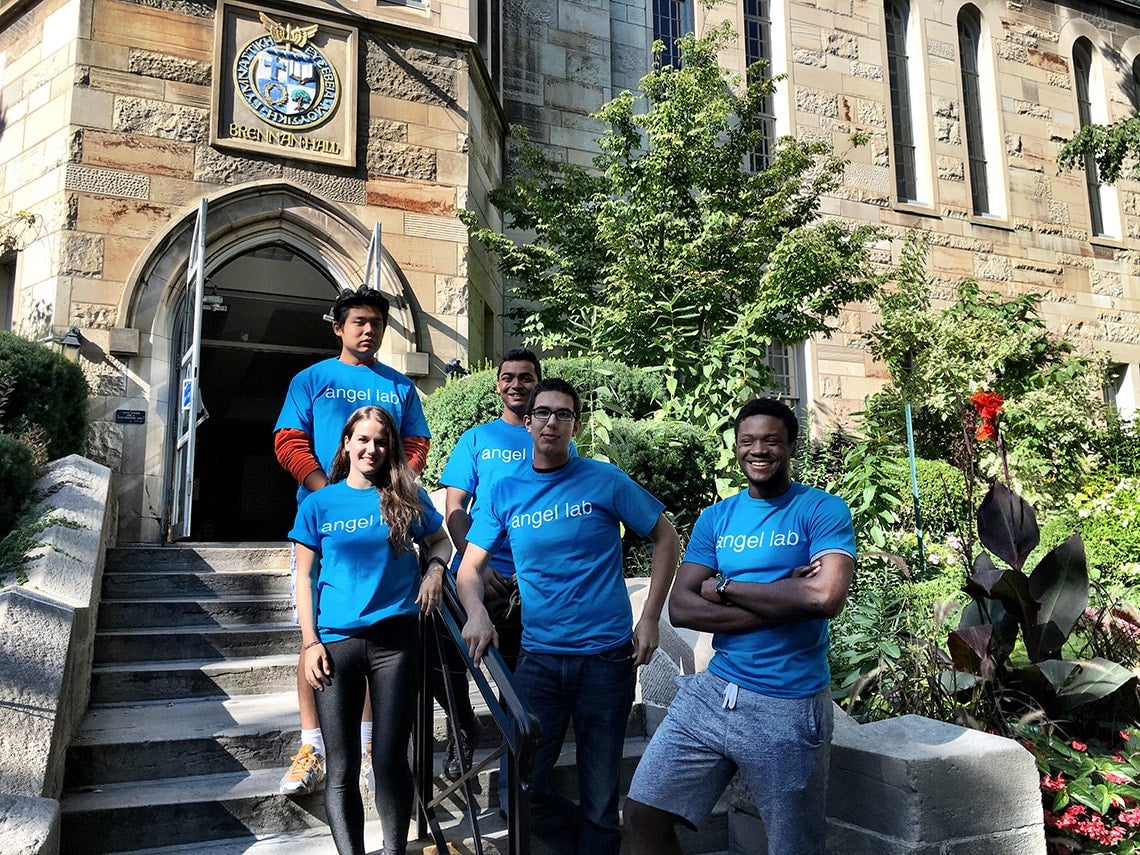 A new U of T initiative – Angel Lab – aims to help student startups with a focus on social justice.
The University of St. Michael's College launched Angel Lab this month with an event held at Brennan Hall.
St. Mike's hopes the initiative will help students create new startups with a focus matching the college's vision.
 
"It comes out of our mission as a Catholic institution around our ongoing commitment to social justice," said Professor Randy Boyagoda, principal and vice-president of St. Mike's. "I'm confident that the creativity, speed and ambition involved with startup culture and methodology will provide our students with a distinct new platform to take their ideas for social change beyond the classroom and make a meaningful difference in the world.
"In this way, Angel Lab will help demonstrate how our mission is relevant in the 21st Century."
 
There are currently nine official campus-linked accelerators across the three U of T campuses, each with its own focus and requirements. Some are open only to U of T students and faculty. Others are connected to a specific department or a professional school. Almost all are interdisciplinary.
The launch event for Angel Lab held at Brennan Hall began with a talk by U of T alumna Mayrose Salvador, titled "It Takes a Microbe to Save a Village." She described how she co-founded the NGO Pueblo Science, which has provided science education to 1,800 teachers and 136,000 students in Canada, the Philippines, Thailand, Guyana, India and Bolivia.
Salvador said that teaching science to teachers and students who lack access helps them to eventually get out of poverty. She recounted how one group had applied what they had learned through Pueblo Science to their agricultural activities to start a business. 
The launch event has already drawn interest. Five St. Mike's students have joined Angel Lab as founding members, and one student approached Boyagoda minutes after the event with a startup idea.
Boyagoda hopes to have hackathon and other future events. For now, the group will begin considering ideas for new ventures.