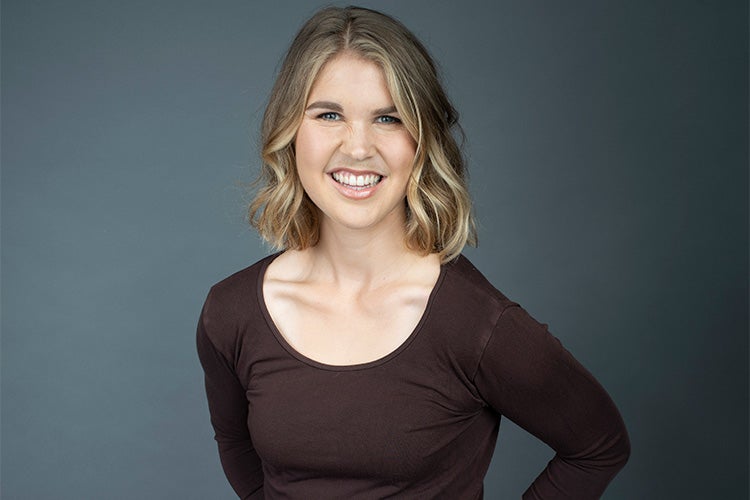 Zoe Clarke receives Jennifer Dorrington Award
Zoe Clarke, a third-year graduate student in the computational biology program in the department of molecular genetics in the Temerty Faculty of Medicine, has received a Jennifer Dorrington Graduate Research Award for 2022.
"I am so grateful to the Dorrington family for their support of science, and specifically my project," said Clarke, who previously won a Cecil Yip Doctoral Research Award. "Receiving this kind of support really inspires me to work to the best of my ability, and reminds me how much of an impact my research can have on the community."
Clarke is working to identify cellular processes by which healthy liver cells become cancerous in a bid to shed light on how liver cancer develops from start to finish and to identify targets for future treatments. She is using single cell sequencing to analyze the molecular makeup of individual liver cells following infection with Hepatitis B virus, which causes inflammation of the liver that can develop into cancer.
Clarke is supervised by the Donnelly Centre for Cellular and Biomolecular Research's Gary Bader, a professor of molecular genetics and computer science whose team helped produce the world's first map of the human liver at the molecular level.
Donnelly Centre