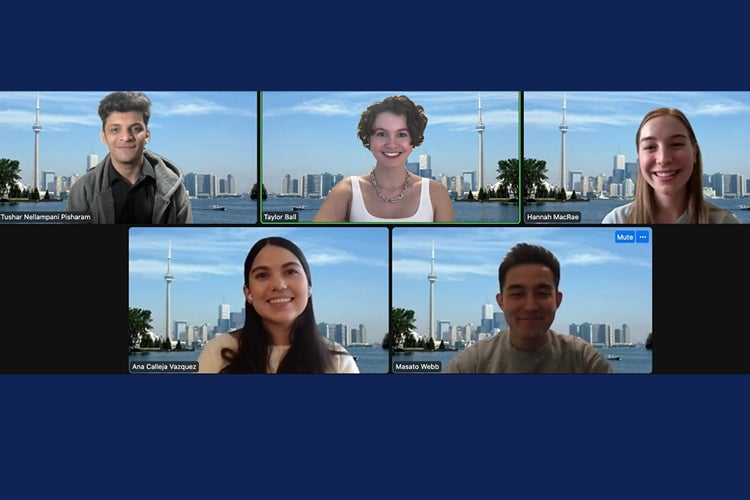 University of Toronto Mississauga graduate students win RBC x Rotman Sustainable Finance Case Competition
Graduate students from the University of Toronto Mississauga's sustainability management program have won first place in the fourth annual RBC x Rotman Sustainable Finance Case Competition, held on March 11.
Taylor Ball, Ana Laura Calleja, Hannah MacRae, Tushar Nellampani Pisharam and Masato Webb placed first in the competition as the student group representing the master of science in sustainability management (MScSM) program. The financial case the students presented was a "Proposal for Ontario First Nation Trust."
Program director Shashi Kant, a professor at the Institute for Management & Innovation, praised the achievement.
The win "is a direct reflection of the incorporation of our MScSM values in the finance sector which give me extra happiness," he says. "This shows that there is a hope for positive change and a complete transformation of the traditional sectors, including finance."
Kant says many students in the class of 2023 have successfully completed their exchange programs, among other achievements.
The RBC x Rotman Sustainable Finance Case Competition invites graduate students from a range of Canadian business programs to compete by presenting finance case studies. The challenge for 2023 was "to build an investment portfolio for a First Nations trust." The dozens of teams from across Canada are whittled down, with the top five teams invited to compete in the finals.
The top team receives a cheque for $10,000 and an opportunity to speak with key RBC staff about internships, rotational programs and other positions.
UTM