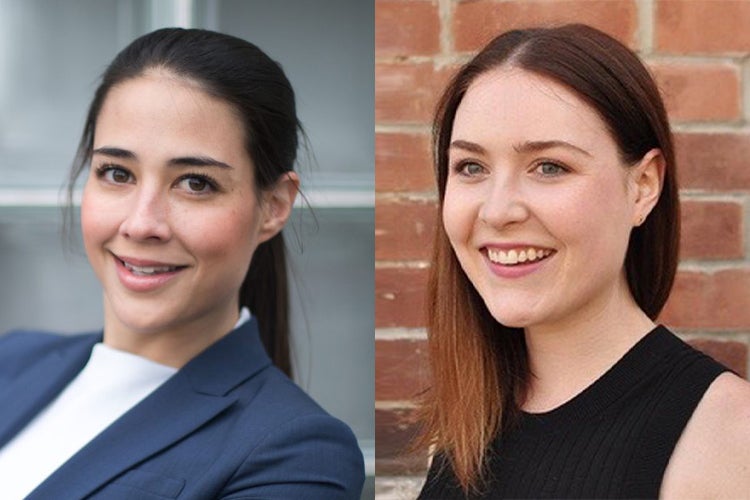 Two U of T students named to Poets&Quants list of Best & Brightest MBAs
Two graduating MBA students from the University of Toronto's Rotman School of Management have been named to the Poets&Quants "Best & Brightest MBAs" list that honours 100 of the world's most accomplished business students from the Class of 2021.
Caley Laxer and Andrea Poile were selected to the list by Poets&Quants, which received nominations from 68 of the world's leading MBA programs.
Laxer, who has accepted a full-time position with Bain & Company, served as president of the Management Consulting Association.
"In a year like no other, Caley Laxer stepped up and her efforts helped contribute to an incredibly successful year for our students seeking jobs in consulting," says Professor Joseph Milner, vice-dean, MBA programs. "Starting last summer and continuing throughout the year, Caley and her team produced more than 20 virtual events including multiple case prep boot camps, seminars on the basics of consulting, and lunch and learns on topics such as how to approach case and behavioural interviews."
Poile held a number of student leadership roles, including vice-president with the Graduate Business Council and co-founder of Students Against Anti-Black Racism.
"Compassion, empathy, and a willingness to always see the best in others, the Rotman community has benefited enormously from Andrea Poile's many contributions – in fact, every MBA program in the world would benefit from having an 'Andie P' in their class," says Neel Joshi, Rotman's director, Office of Student Engagement.
Rotman School of Management