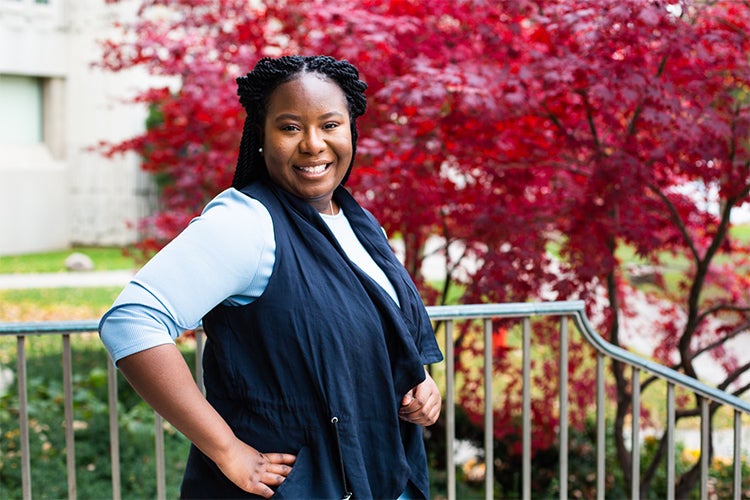 Nicole Mfoafo-M'Carthy named a Rhodes Scholar
Nicole Mfoafo-M'Carthy, a second-year medical student at the University of Toronto's Temerty Faculty of Medicine, has been named a Rhodes Scholar.
The Rhodes Scholarship is the world's oldest international scholarship program. It identifies young people who have the potential to lead and make a positive impact on the world and covers expenses for a degree at the University of Oxford.
One of the ways Mfoafo-M'Carthy hopes to create change is through research. She has a keen interest in policy related to gender, disability and intersectionality in the workplace.
"Work is such a large part of many people's lives, but differences between the experiences of people of different genders are often overlooked, especially in relation to other positions in the world like disability for example. There's a tremendous opportunity to explore what can make workplaces safer and better for everyone," she says.
At U of T, the MD student is working on a qualitative assessment of moral injury, the cognitive and emotional response after events that go against a person's own moral code, in long-term care workers.
"If someone had told me when I arrived at U of T last fall that I would become a Rhodes Scholar, I'd never have imagined it. But over time, and with more exposure to the opportunities here, I could see how this opportunity aligned with what I wanted for myself. And I was fortunate to receive so much support from people here at U of T," says Mfoafo-M'Carthy.
Temerty Faculty of Medicine