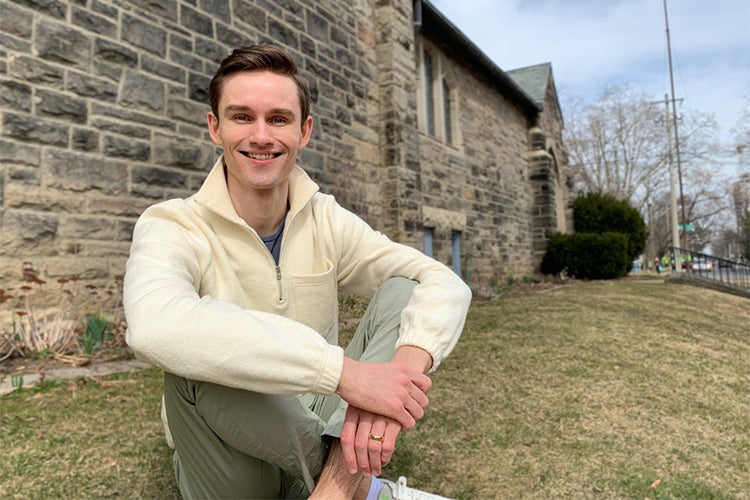 Matthaeus Ware receives Adel S. Sedra Distinguished Graduate Award
For his outstanding leadership and commitment to academic excellence, Matthaeus Ware has received the Adel S. Sedra Distinguished Graduate Award.
The honour is one of the Awards of Excellence presented by the University of Toronto Alumni Association in collaboration with the university. The prestigious program dates back to 1921 and recognizes outstanding faculty, staff and students.
Ware, an MD/PhD student in the Temerty Faculty of Medicine and School of Graduate Studies, is pursuing doctoral work in brain cancer biology and leading an independent research project in the emerging field of cancer neuroscience. The outgoing co-editor-in-chief of Toronto Notes, the internationally acclaimed medical textbook organization, Ware also co-directs the Adventures in Science program, in which graduate and medical students mentor high school students. He plays the violin, sings and co-directs the Noteworthy Music Program, which brings U of T volunteers with musical talents into hospitals.
Ware aspires to be a leader in the field of academic paediatric oncology. In honouring Ware, the alumni association notes that his mentors describe him as a rising star in biomedical research who possesses a rare combination of insight, creativity and compassion.
Alumni Association