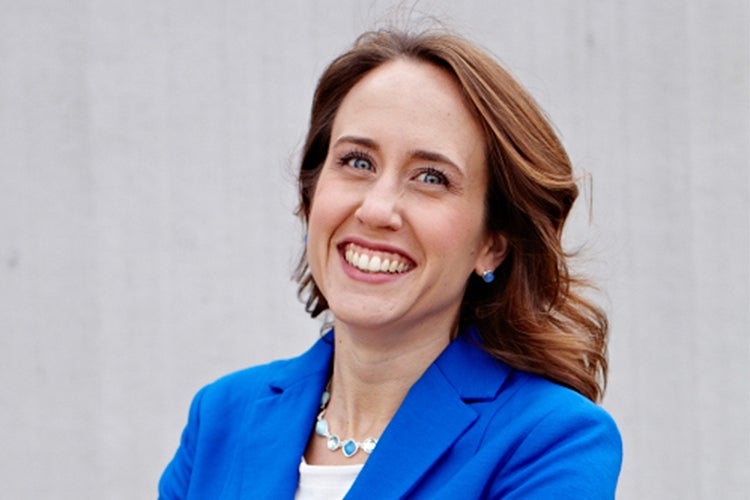 Kristin Cleverley recognized with Connaught Global Challenge Award
Kristin Cleverley, a leading researcher in student and youth mental health at the University of Toronto has received the Connaught Global Challenge Award for her project: Building a Global Research Network to Advance Student and Youth Mental Health.
Cleverley is one of four researchers receiving the award for collaborations involving leading U of T researchers and students from multiple disciplines, along with innovators and thought leaders from other sectors.
"This is an exciting opportunity to bring together international researchers with shared expertise to move the state of the science on student mental health," says Cleverley, an assistant professor at the Lawrence S. Bloomberg Faculty of Nursing who is also chair of the Inlight Student Mental Health Research Initiative, a new Institutional Strategic Initiative at U of T.
"Leveraging the foundation we have built through the strategic initiative will enable us to focus on co-designing and collaborating with students and researchers on a global scale to solve our shared challenges."
Cleverley is one of the inaugural recipients of the Connaught Global Research Impact Program Award (C-GRIP), a new funding stream to support international training opportunities.
"With the Connaught Global Challenge Award and the new Global Research Impact Program, we are uniquely positioned to create a talent pipeline of the next generation of student mental health researchers," Cleverley says.
Nursing