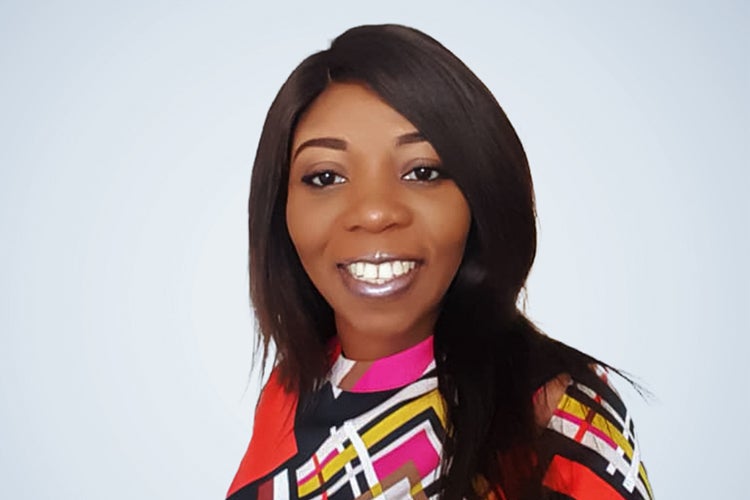 Kokui Klutse recognized with IDRC International Doctoral Research Award
Kokui Klutse, a PhD student at the Lawrence S. Bloomberg Faculty of Nursing, is a recipient of the 2022 International Doctoral Research Award (IDRC-IDRA), presented by Universities Canada/Universités Canada.
The annual awards given to exemplary PhD students, with an aim of building capacity and developing research skills in Canada and the global south to improve the lives of populations in the developing world.
Klutse, who is a registered pediatric nurse from Ghana and among the first to graduate from a cohort of internationally trained pediatric nurses, is exploring improvements in developmentally supportive care practices for preterm infants in Ghana, such as controlling light and noise in the neo-natal intensive care environment, effective infant pain management strategies and a method of skin-to-skin care for preterm infants known as "kangaroo mother care."
For Klutse, winning this award is also a testament to the support of her supervisory committee and Bloomberg Nursing's Dean Linda Johnston, whom she says have made her feel immensely welcome as an international PhD student.
"There have been countless times where I have experienced imposter syndrome, especially when I attended my first class in the program and noticed I was the only Black student there," says Klutse, "but the encouragement from faculty, staff and my peers, made me feel like I was right where I should be."
Klutse's research aligns with one of Ghana's United Nations Sustainable Development Goals, to reduce the country's neonatal mortality rate from 25 per 1000 live births to 12 per 1000 by 2030.
"We don't need a million dollars to implement these interventions; we need individual commitment and changes at the policy level," says Klutse. "If we can reduce preterm infant mortality and improve survival outcomes with these cost-effective interventions, that will be a success story."
Nursing