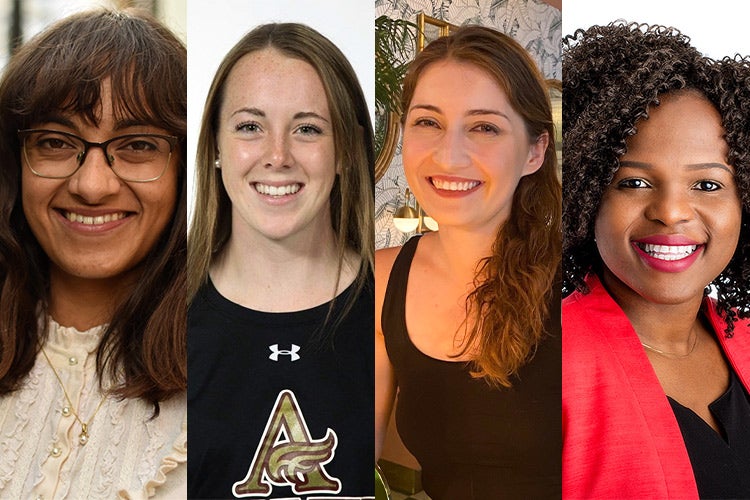 Four graduate students named Naylor Fellows
A climate engineer exploring the history of science communication. A chemist making your home safer. An expert in law and public administration with a passion for prison reform. And a nurse anchored in two cultures reforming the way we offer diabetes care.
Interdisciplinary scholars Nayani Jensen, Jill Downey, Kate Mitchell and Damilola Iduye are the recipients of the 2022 C. David Naylor Fellowships.
Established in 2013 by the Arthur L. Irving Family Foundation, the $30,000 Naylor Fellowships support outstanding University of Toronto grad students with origins in Atlantic Canada.
"We're delighted to welcome Damilola, Jill, Kate and Nayani to the university," says Leah Cowen, U of T's vice-president, research and innovation, and strategic initiatives. "They join a community of world-class scholars who are committed to serving society by solving the biggest challenges of our time.
"We're so grateful to the Arthur L. Irving Family Foundation for championing researchers like these as they launch their careers."
DUA